15 Delicious Raspberry Desserts
Whether we're craving them because it's summertime and they're ripe and ready for the picking all around us, or whether we're craving them because it's winter time and we missed how delicious the summer berries were earlier in the year, we are completely obsessed with raspberries all year round. Even if the dish being served is something we wouldn't usually necessarily choose because it's not typically our favourite kind of food, we will absolutely give it a try if it's a version that incorporates raspberries or raspberry flavours in some way. That's why we've always got our eyes peeled for new, unique raspberry flavoured things to make and try! Lately, we've found ourselves concentrating mostly on searching for desserts because we'll be the first to admit that we have a total sweet tooth.
Just in case you love raspberries as much as we do, if not more, here are 15 of the very best, most unique looking raspberry recipes we've come across in our search so far!
1. Raspberry sweet rolls
Have you always been a big fan of cinnamon rolls and sticky buns to the point that, just like we do with raspberry recipes, you can frequently be found bookmarking or asking for the recipes of new ones you come across? Well, here's a mouth watering idea that will help you blend the two kinds of treats all in one place! Check out how Two Peas & Their Pods made these fantastic homemade sweet rolls that are slathered with a scrumptious raspberry filling.
2. Raspberry clafoutis
Have dishes like pies and cheesecakes always been your favourite kinds of desserts, so that's the kind of range you'd like to keep your dish choices in, even though you're exploring ideas and willing to try new things? In that case, we'd absolutely suggest taking a look at how Food and Wine made this completely delicious raspberry clafoutis that gives you a whole raspberry in nearly every bite!
3. Raspberry shooters
Are you the kind of party host who loves to make things in miniature so that your guests can either eat light and quick while they socialize or try just a little bit of each thing so they have more room to try everything? The latter is certainly our favourite part of making things like creative appies and shooter desserts! We're sure it'll come as no surprise to you, then, that we've made this fantastic raspberry whipped shooter dessert featured on White Lights on Wednesday more than once (and loved it every time).
4. Creamy raspberry dessert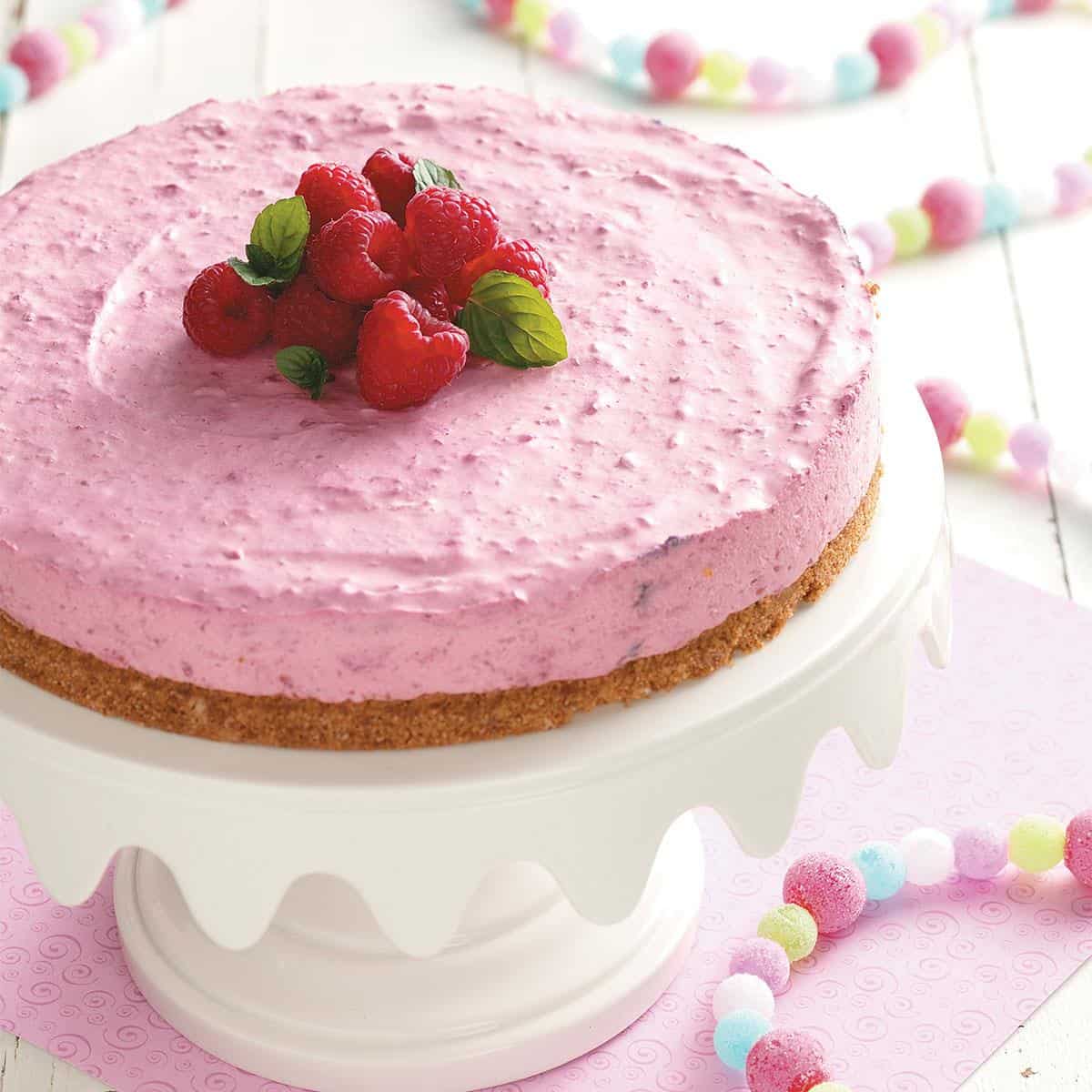 Did the concept of a smooth, creamy raspberry dessert really appeal to you, but you're certain that you'll want to eat it in quantities much larger than the shooter dessert allows for, so you'd rather make something full sized and a little more filling? Then we think you simply must take a look at how Taste of Home made this fantastic creamy raspberry cake with a delicious golden crisp bottom that adds a little extra something to each sweet bite.