48 Delicious Crepe Fillings That Will Rule Your Sunday Brunch!
Savory or sweet, there are tons of ways to create the most perfect of crepes. Breakfast, lunch or dinnertime dessert, there's also a variety of times to serve them. Today we're focusing just on the insides though, and these 48 delicious crepe fillings will rule your Sunday brunch like no other!
1. Spinach, Basil, Chicken
Mother Rimmy serves up a delicious, savory crepe filled with spinach, basil and mushrooms. There's a sprinkling of cheese there too.
2. Sweet Cream Cheese
Learn how to whip up some sweet cream cheese filling for your crepes. Then you can have a lot of fun with the toppings. Grab the recipes at Diana's Dishes.
[amazon box="B07822Z42M"]
3. Steak, Spinach, Mushroom
Half Baked Harvest gives us another savory treat. Steak, spinach and mushrooms come together and delight.
4. Beer, Cinnamon, Chocolate
Over at Joann Eats Well With Others you'll find a devine concoction of beer, pumpkin and delicious cinnamon. There's a bit of chocolate in there too.
[amazon box="1452105340″]
5. Peaches & Cream
Cooking Classy gives us a classic treat when it comes to crepe filling. Peaches and cream can ignite your summertime tastes.
6. Boston Cream Pie
Who doesn't love a slice of Boston cream pie? Have your brunch time crepes inspired by the dessert and grab the details for it at The Girl Inspired.
7. Cinnamon Mascarpone
Tara's Multicultural Table made pumpkin crepes and then filled them with something extra special. Cinnamon mascarpone cream can make quite the bite.
[amazon box="B07GBFR5Q9″]
8. Orange Ricotta
Orange and ricotta cheese comes together to make quite the nice combination as well. Nutmeg Notebook will show us how!
9. Bischoff Cheesecake
The Gold Lining Girl whipped up some salted caramel crepes and stuffed them with Bischoff cheese filling … how delectable and mouth-drooling do they look?
10. Peanut Butter Mascarpone
The Gold Lining Girl has a great recipe for some peanut butter filling as well. This is a staple when it comes to crepe recipes so bookmark it!
11. Berries & Cream
Berries and cream is pretty classic as well. Check out LMLD to gather all the details and start testing it out in the kitchen.
[amazon box="B0829LB8M8″]
12. Pear & Hazelnut
Over at Wright Family Table you'll find a more unique filling recipe. We're loving this pear and hazelnut recipe for some fall-inspired bites.
13. Blueberry Sauce & Honey Whipped Cream
Diet hood shows us how to whip up some honey whipped cream, and it tastes as good as it sounds, we promise. Follow the link now!
14. Monte Cristo
Check out Taste and Tell's version of a crepe Monte Cristo! Ham and cheese with some raspberries too, this one is brunch time royalty.
[amazon box="B07822Z42M"]
15. Turkey Pesto
For something a bit more savory and lunchtime-friendly, try out this recipe for turkey pesto fillings. Grab it all at Chef in Training.
16. Orange Whipped Cream
Cooking with Manali takes oranges and makes a refreshing whipping filling out it. Some powdered sugar or drizzle on top can set it off quite nicely.
17. Banana Cream
Over at Food, you'll find something classic and sweetly refined in this banana cream filling. Top off with fresh bananas, more cream or even some chocolate!
18. Ricotta, Spinach, Bacon, Mushroom
These crepes are fitting for a dinner party! Find all the details on these creamy chicken and mushroom masterpieces over at BS' in the Kitchen.
19. Tart Cream Cheese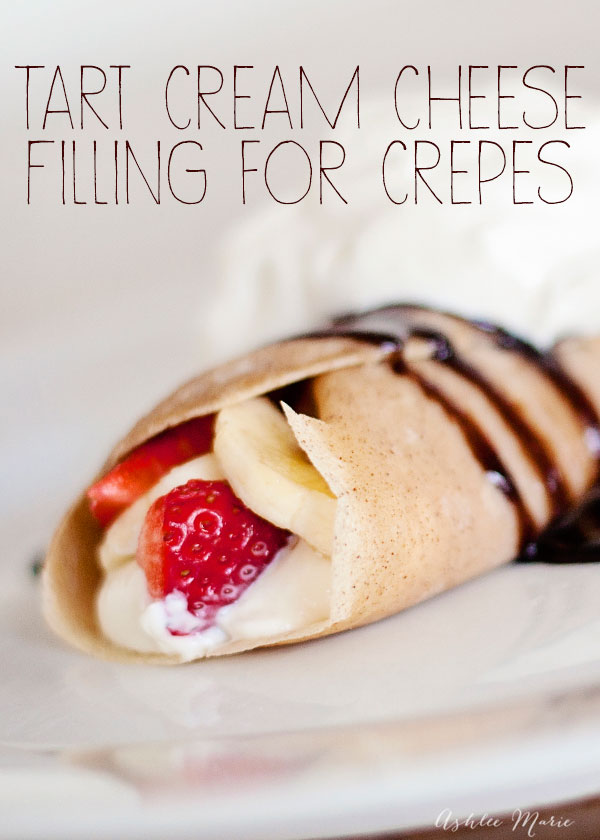 Here's another staple recipe you'll want to have stashed away. Visit Ashlee Marie and learn how to make some tart cream cheese by the weekend.
20. Strawberry, Banana, Peanut Butter
Julia's Album mixes up strawberries, bananas and peanut butter. It really is a great way to start off your Sunday morning!
21. Bailey's Chocolate Chip Cheesecake
The Gold Lining Girl makes a Bailey's chocolate chip filling that is just like a refined dessert, pardon those charming green velvet crepes – perfect for St. Patrick's day!
22. Caramel & Bananas
Drizzle and Dip makes a bananas and caramel filling that's just as satisfying as a bananas foster dessert! It's a bit richer and more fun than other fillings.
23. Strawberry & Orange Cream
Sally's Baking Addiction makes something quite light and refreshing as well. Hit up summertime breakfast with this strawberry and orange cream.
24. Nutella
Nutella is synonymous with crepes, so you have to figure out this recipe too. Check it all out at Pepper Bowl.
25. Strawberry S'mores
The Recipe Rebel takes s'mores, adds some fruit and creates an amazing and unique treat. Grab the recipe now and have your family filled up by this evening.
26. Maple Cream Cheese
104 Homestead makes some maple cream cheese crepe filling that sounds heavenly. Bananas or even some crispy bacon couple top these off nicely.
27. Greek Yogurt Cream
For something a bit healthy and with some added protein, check out Natasha's Kitchen. She's whipping up some greek yogurt filling and you can catch the recipe now.
28. Cherry Cheesecake
Check out The Recipe Rebel for my personal favorite filling recipe of the bunch. Turn those crepes into cherry cheesecake bits!
29. Chicken & Broccoli
Here's another lunch or dinnertime special brought to us by Creations by Kara. Chicken, broccoli and a bit of cheese too can turn into quite the tasty meal.
30. Beef, Mushroom, Rice
Let the Baking Begin has a savory beef filling recipe that we'll all want to try out. It'll satisfy everyone at the table.
31. Cannoli
Personal, I love a good cannoli and turning your crepe into its inspiration sounds heavenly. Check this one out over at The Recipe Rebel.
32. Creamy Sausage
Foodily makes a savory, breakfast filling that has become the must-try at the top of my list. It's a bit creamy too, making it even more indulgent.
33. Pumpkin Cheesecake
The Gold Lining Girl created the perfect fall bite as well. Pumpkin cheesecake in crepe form can be quite a nice break from duller meals.
34. Limoncello Cheese
Vikalinka knows how to set off some fresh blueberries. Limoncello cheese inside your crepes are a must try, grab the recipe now!
35. Ricotta & Smoked Salmon
Do we have any salmon lovers reading? Beaugureau Studios shows us how to fill our crepes with some of the fresh, popular fish.
36. Sweet Coconut Cardamom
eCurry gives us one of the more unique fillings. Coconut cream and cardamom crepes can make quite the impression on your guests.
37. Egg & Sausage
Tastefully Gluten Free is whipping up some great breakfast crepes for us to dive into. Eggs and sausage fill this one up quite nicely. c7c
38. Chicken & Chive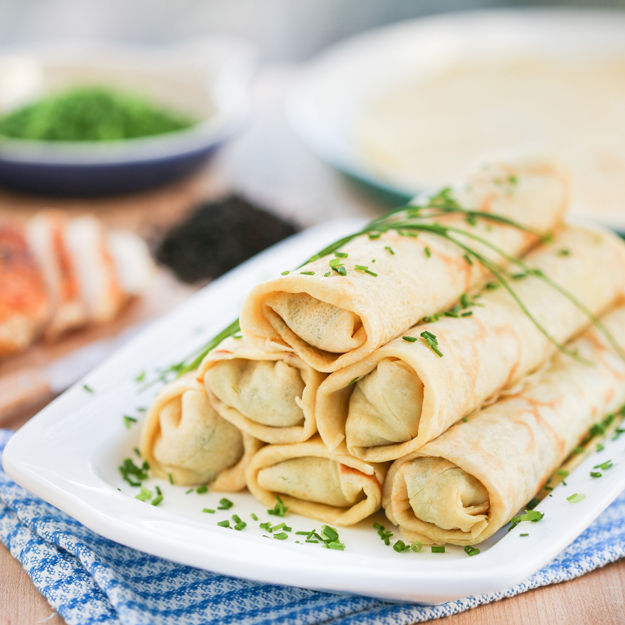 If you like stronger flavors then try out this recipe that includes some chives. Throw in some chicken too and follow along at The Worktop.
39. Taco Meat
Mel's Kitchen Cafe whipped up some taco-inspired crepes and we're loving them too. Top them off just like your favorite Mexican fare.
40. Matcha Ricotta
Recipe Runner turned Matcha into the right kind of bite too. Just don't forget the ricotta cheese in this one.
41. Ham, Swiss, Honey Mustard
Check out Easy Lunch Recipes and learn how to put that leftover ham to good use. Add some cheese and honey mustard too!
42. Raspberry Cream Cheese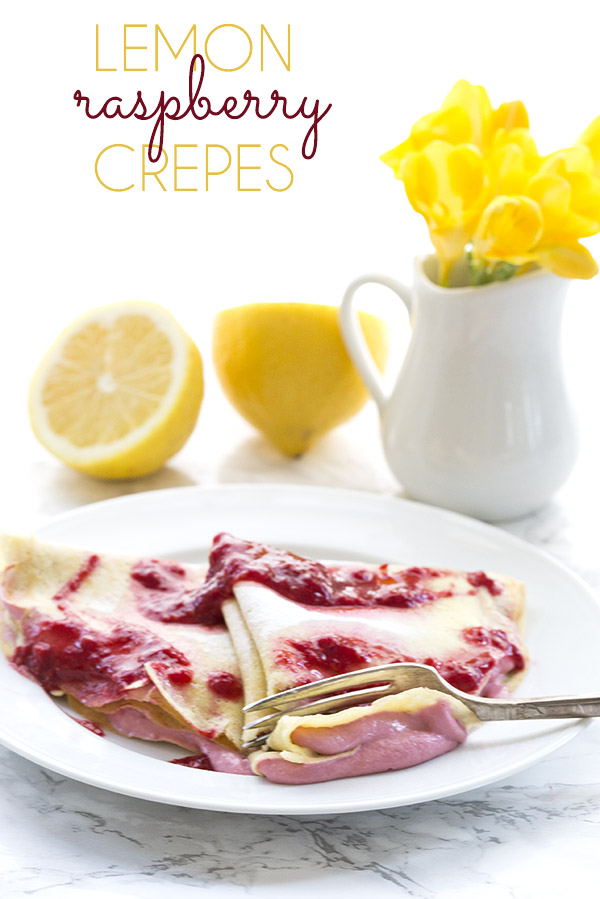 All Day I Dream About Food makes raspberry cream to fill up her crepes and we're kind of loving this one too. Tart and fresh can make the more inspiring bites.
43. Lemon Cream
Fruit goes well with crepes. Lemon infused this recipe and, again, the freshness is what we're drooling over at Pretty Pink Apron.
44. Egg, Ham, Cheese
Natasha's Kitchen whips up the most perfect breakfast crepe as well. Eggs, ham and cheese … even the kiddos will dive into this one.
45. Strawberries & Cream Cheese
Crunchy Creamy Sweet mixes strawberries and cream cheese. It's classic and it's just another one that you'll need to put in the recipe box.
46. Coffee Mascarpone Cream
Diet hood shows us how to wake up right. Coffee mascarpone cream is all you need to start your mornings off in a brighter, more delicious way.
47. Spinach, Artichoke, Brie
Half Baked Harvest makes a super indulgent and comforting bite as well. Brie, spinach and artichokes will satisfy everyone at the table.
48. Fruit Salsa
The Gunny Sack makes some fruit salsa that can fill up your breakfast or top off your pancakes. Follow the link and snag the recipe now.