How to Make a Crepe Paper Flower
If you ask us, paper based cut and paste crafts are an absolute staple that just about every crafter we know feels like they'll never get tired of. We've always been huge fans of working with crepe paper in particular because it can do so many cool things in terms of texture. That's how we found ourselves making these adorable crepe paper flowers!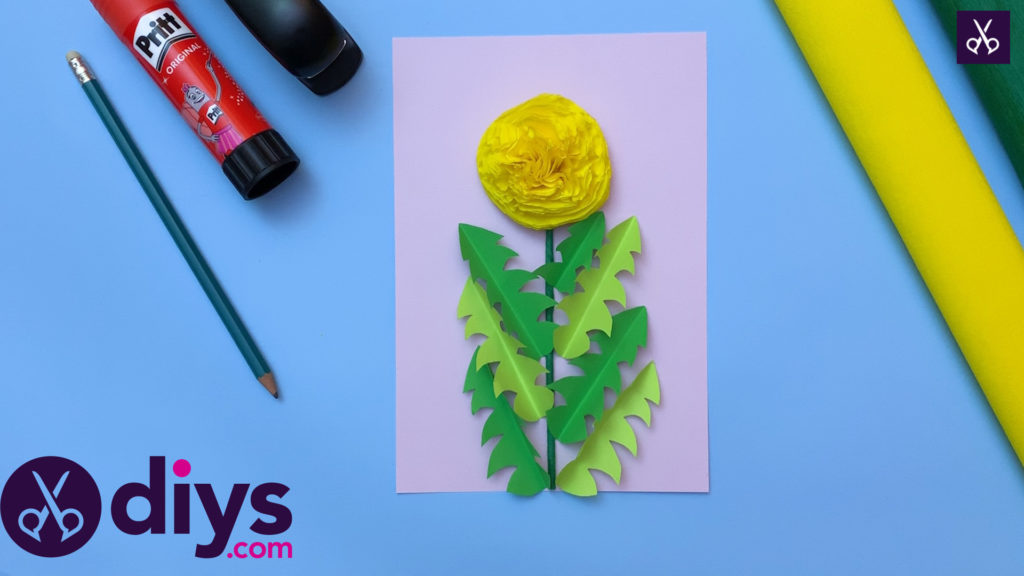 In this tutorial, we'll teach you how to use regular, construction, and crepe paper to make a lovely dandelion that pops out from the page. You'll also find a simple video tutorial at the end of the post, just in case you find those easier to learn from!
For this project, you'll need:
Green crepe paper
Dark and light green construction paper
Scissors
Glue stick
Wooden stick
Pencil
Stapler
Step 1:
Gather your materials!
Step 2:
Cut a section, using the whole length, about three inches wide from your roll of yellow crepe paper.
Step 3:
Fold the long piece of yellow crepe paper in half four times until you have a many-layered square. Cut the side that is folded and still attached all long the bend in the paper, creating separate layers all the way through the piece you're holding.