15 Summertime Tequila Cocktails To Enjoy Poolside
Made from the blue agave plant, tequila is exactly the kind of sip to go for when celebrating the warmer months. In a margarita or on its own, its pairs well with Taco Tuesdays or sometimes they're sweet enough to enjoy as dessert. We've scoured the blogosphere and picked out some of our favorite creations. Check out these 15 summertime tequila cocktails you should be enjoy poolside this season!
1. Strawberry Basil Lime Cooler
You can actually create this cocktail in a variety of ways – but tequila is one of our favorite combinations. Find the rest of the instructions by hopping over to Making Thyme for Health. It 's really one of those more refreshing and sophisticated of flavor combinations.
2. Key Lime Margarita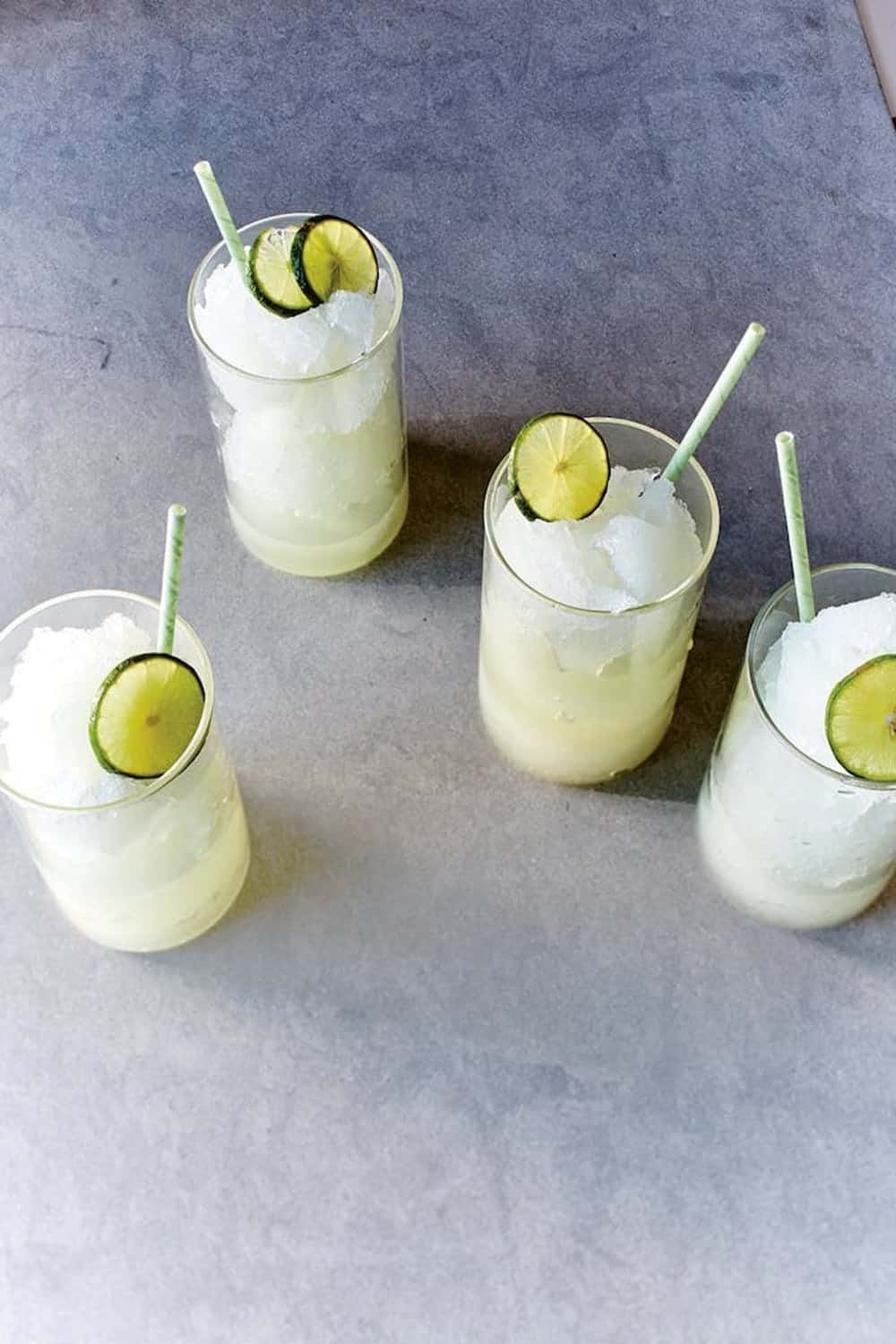 What's a more quintissential summertime dessert than key lime pie? Well, with a bit of help from Lemonade With Zest you'll be able to take all the best parts of that sweetness and put it in a cocktail! Grab the details after the jump.
3. Bee's Knees
Over at Lakeside Table, you'll find the ingredients to the bee's knees cocktail. If you didn't know, this creation came about during the prohibition and make with gin. But it's evolved into a tequila bout of deliciousness we think you'll love.
4. Thai Lemongrass Margarita
Zestful Kitchen has something a bit outside the box in flavor but still fitting the summertime – tequila – bill. There's ginger, there's lemongrass, and there's some cilantro too which also blends nicely with a bout of tequila. And it's sweetened with some natural agave nectar.
5. Rhubarb Paloma
Palomas are traditional made by mixing tequila with lime juice and some sort fo grapefruit-flavored soda – and garnished with a lime wedge. But here, at Posh Little Designs, you get a bout of rhubarb in the mix. More specifically, this one was made with some rhubarb simple syrup (homemade syrup that is).
6. Raspberry Fizz
If you're a fan of fizz and a fan of raspberry, then you'll definitely be up for trying this fun pairing. And that fizz comes from a bit of champagne – yes, champange is included in this one! It's perfect for celebrating throughout the summer months. We found the recipe over at Batter in the Bowl!
7. Blackberry Punch
Blackberries can be fun to create a cocktail around and the flavor goes well with tequila too! That's why there are so many different kinds of blackberry margarita recipes floating around. But this sumertime punch found at Liquor.com is a surefire winner and your guests will love it. Punch by the pool is too perfect of a pairing.
8. Cantaloupe Margarita
For a really light, summertime treat and a spin on a traditional sip, try our this one from Country Cleaver. It's a margarita made with cantaloupe at the forefront of the recipe. And yes, we're using fresh melon for this one.
9. Raspberry Lemonade Margarita
Raspberry lemonade is fun on its own – so serve that up to the kids. But take the mix for the adults and kick it up a notch. Snag the details on turning that summertime into a cocktail by visiting Healthy Blab.
10. Pineapple Mojito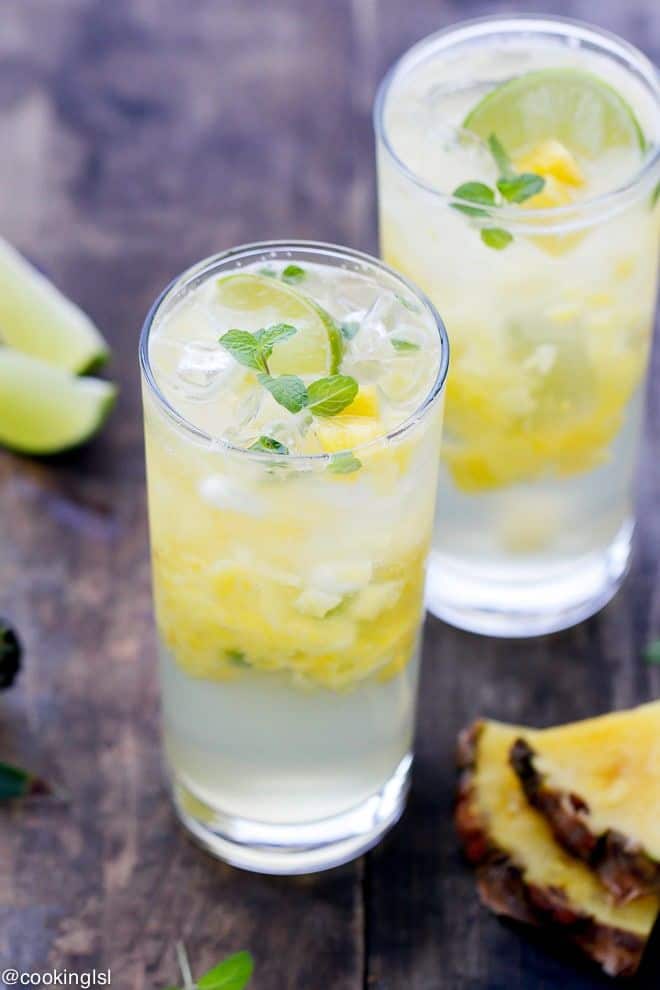 Mojitos are a fan favorite around here. Classics are delicious and strawberry mojitos can really add a sweet twist to the sip. But, at Cooking LSL, you'll learn how to make that sweet twist even sweeter and more in tune with your summertime flair by adding pineapple.
11. Strawberry Sodas
Sugar and Charm turned a strawberry soda into the perfect poolside cocktail. There's a bit of sweetness, there's a lot of fizz, and there's the right amount of kick too, of course. Grab all the instruction behind the mix after the jump.
12. Blueberry Basil Margarita
Blueberry is fun – but it's even more fun – and sophisticated – when you add some fresh basil. Supergolden Bakes turned a magarita into a masterpiece with this one. There's a wholesome freshness about this one that we're loving.
13. Jalapeno Cilantro Sunrise
There's mango, there's cilantro, and there's a kick of jalapeno that makes this the perfect sweet and spicy mixture. The Miami Rose knocked our socks off with this one and teaches us how to make a batch all the friends and fam can try at the next get-together.
14. Spicy Peach Sour
Restless Chipotle took summer's favorite fruit and turned it into a fun sip too. A bit of sweetness and a bit of spice makes a great pairing for your next get together with the gals.
15. Ginger Mint Julep
Brit + Co has a leveled up julep within their midst and we're in love. A bout of tequila makes this sip shine and will surely cool you off and send you into refreshing sights for the summertime. Grab the recipe after the jump.