These 15 Classroom DIYs Are Perfect To Revamp Your School Year
Are you a teacher out there looking for some new ideas? Or maybe you're a new teacher looking for some inspiration? Well, have no fear, back-to-school season is underway and we're showing off the goods. These 15 classroom DIYs are the perfect way to revamp your school year. From bulletin boards to organizational needs, we've got a bit of everything featured today.
1. Crate Stools
Grab some cheap plastic crates and learn how to turn them into stools for the classroom. All kinds of teachers can benefit from this move. Check it out at The Eager Teacher.
2. Flower Time Teller
The Frugal Girls will show you how to make learning how to tell time a little extra special. Not only could the kiddos make one of these themselves, you can really create a memorable classroom moment with it. Take the leap and grab the deets!
3. Clever Pens & Pencils Storage
If you're brainstorming how to organize the pens, pencils, or even the arts supplies for the classroom, check out this fun idea. It's simple, it's inexpensive, and super easy to recreate even for the most novice crafter. Visit Playful Learning for more info.
4. Felt Storyboard
One Sharp Bunch has an idea for our primary and elementary school teachers that's hard not to love. Kiddos will have a blast using a felt board and you'll have a bit of fun creating your own as well! Theme them for the seasons and incorporate them into your lessons.
5. Window to the World
Here's a really cool way to highlight a moment in history, in geography, or even just a great way to decorate the classroom. Take a note from Robb Restyle's book and create one of these "windows to the world" (or maybe two or three) for your own space.
6. Popsicle Matching Game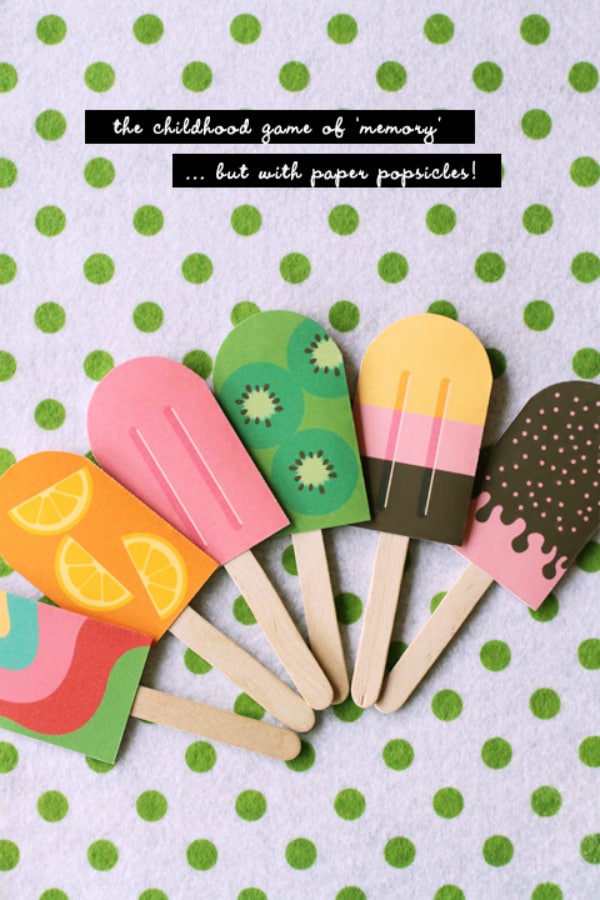 We found another fun activity for the younger students. Over at Eat Drink Chic, you'll find all the information behind how to make this adorable popsicle matching game. Mix and match colors, prints, and more!
7. Art Cart
Turn one of those carts you see in our favorite stores (like Walmart, Target, or Ikea) and turn them into art carts. We found so much inspiration at Buzzfeed but this was one of our clearest favorites. There's just so much versatility with this!
8. Student Birthdays
Here's a great idea we saw at Etsy for keeping track of kids' birthdays in class. You can buy one sure, but they seem pretty simple to whip up in an afternoon as well. And you can reuse them for years to come!
9. Create Cubby Bench
Sun and Second Grade will give you all the directions behind these adorable cubby benches. Perfect for younger classrooms, this is something so versatile! Organizing and storytime just got so much better!
10. Fabric-Covered Bulletin Board
We're loving these fabric-covered bulletin boards that inspire so much style inside of the classroom. You don't have to be kitschy instead turn your space into something fashion-forward. Grab the deets at Making Lemonade.
11. Modern Teacher Desk
A Teeny Tiny Teacher will show you how to transform one of those traditional teaching desks into something extra special and uber modern. It's such a fun way to test your DIY skills and wow the kiddos (and the classroom). You'll be the envy of every teacher in your hallway!
12. Paper Organizer
Every teacher needs to know how they're going to organize their papers – of all kinds. And this DIY from Life with Fingerprints makes it so much easy. It's a simple tutorial to follow so don't sweat it!
13. Podium
Pinterest has a lot of inspiring ideas for teachers as well. But why not level up your podium style. Instead of those traditional rollers, how about a pink spot to take your place every morning?
14. Rainbow Crayon Organizer
Sugar Bee Crafts inspires us to organize all of those crayons a bit better. Your kiddos will be thrilled come art time and you'll be happy with the finished product as well.
15. File Cabinet Makeover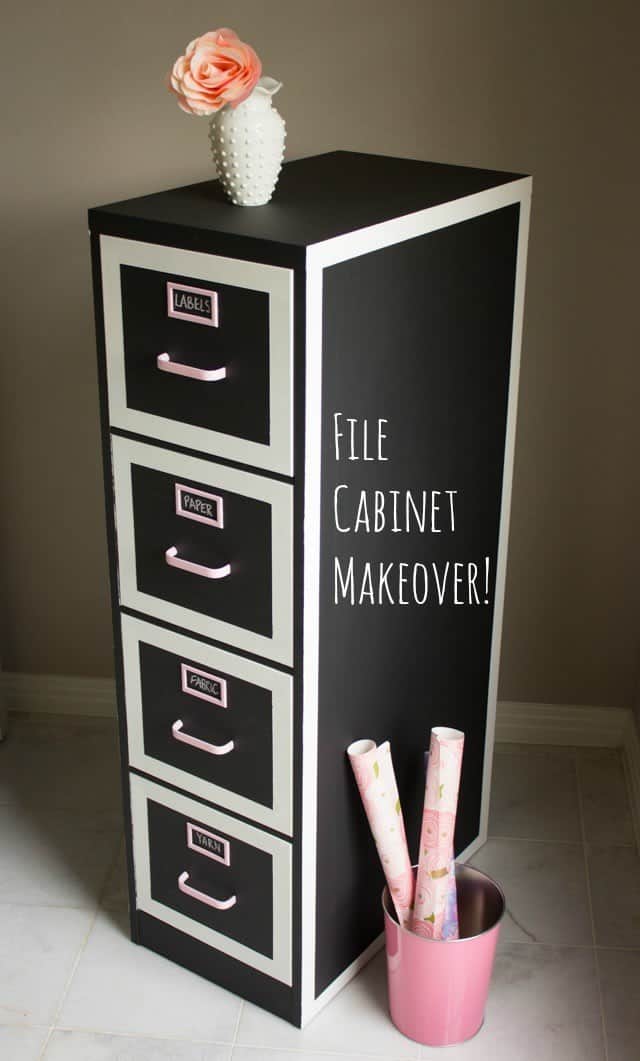 Design Improvised will show you how to makeover your cabinets! With a bit of chalkpaint, they won't look so bland in the corner and you'll have fun organizing them too! Take the leap and grab all the know-how!