Pretty Cotton Candy Inspired Crafts and DIY Projects
When it comes to crafting with our kids, there are a few different categories or themes of DIY projects that they love making the most. We come from a family full of animal lovers, for example, so animal themed crafts and projects shaped like their favourite animals have always been a big hit. Even more than that, however, our kids have actually always loved crafting things that are themed after their favourite foods! Recently, we went to the fair and they had big, authentic fair style cotton candy for the first time, taking huge, fluffy bites and licking the spare sugar off their fingers long after the cotton candy was gone. We're sure you can imagine, then, that they've been asking to create cotton candy themed things during every "crafternoon" we've had with them since! That's why we've been scrolling through the Internet trying to collect as many cute cotton candy themed craft and DIY project ideas as we possibly can.
Just in case you love the idea of making cotton candy themed things with your kids just as much as we do, if not more, here are 15 of the cutest, sweetest looking designs, ideas, and tutorials we've come across in our search so far!
1. Paper plate cotton candy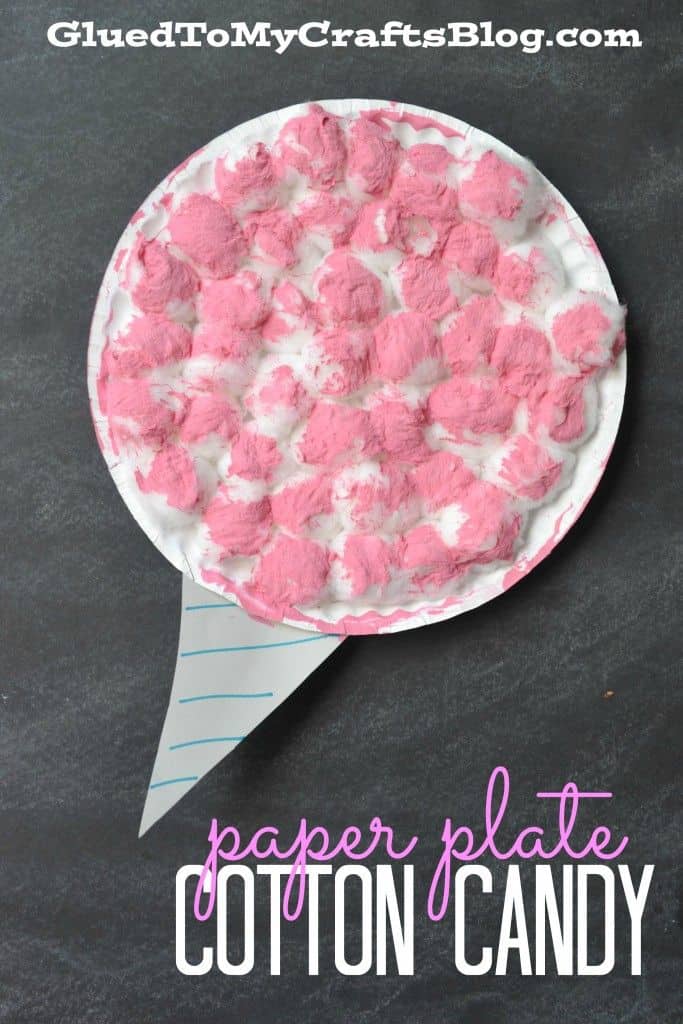 Is the part of the cotton candy your kids loved the most definitely the awesomely fluffy texture and feeling of it, so you've been hoping to find a cotton candy themed craft that will help them mimic that cool feeling? Then it only makes sense to craft with… cotton! We love the way Glued to My Crafts glued cotton balls over a paper plate and painted the surface of them a bright, cheerful cotton candy pink.
2. Cotton candy lollipops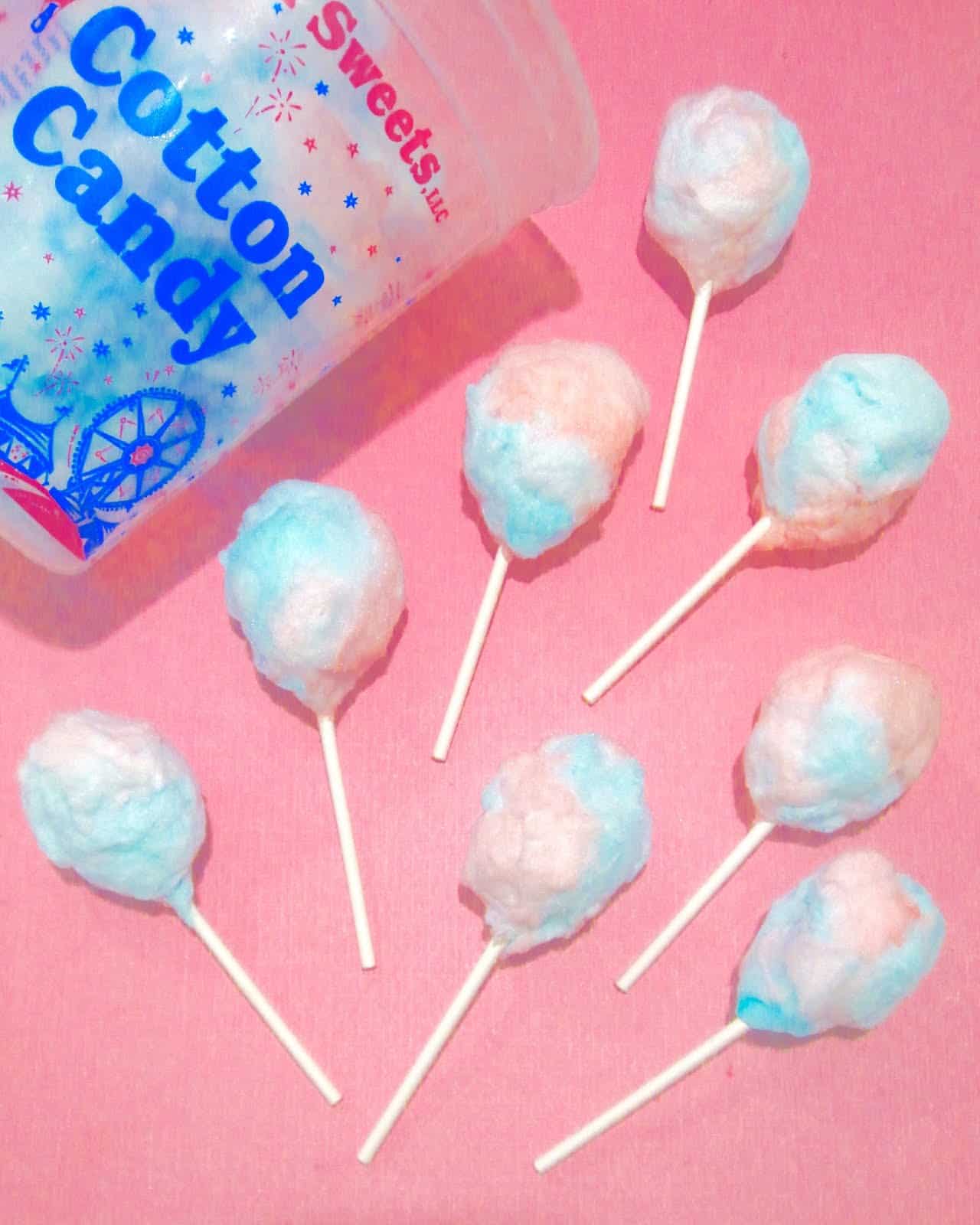 If you're going to make yourself and your kids something that's cotton candy themed, would you rather actually make it using cotton candy, so you can all enjoy the delicious snack together? Then we have a feeling you'll all get a pretty big kick out of this fantastic cotton candy lollipop idea featured on Lindsay Ann Bakes! They show you how to split a larger portion of delicious candy floss up onto smaller bites, wrapping it around the end of snack sticks like lollipops. We like this idea because it means we can let our kids have a little cotton candy treat after dinner in better portions, rather than having to watch they they don't eat the whole darn tub while we're not looking.
3. DIY cotton candy pinata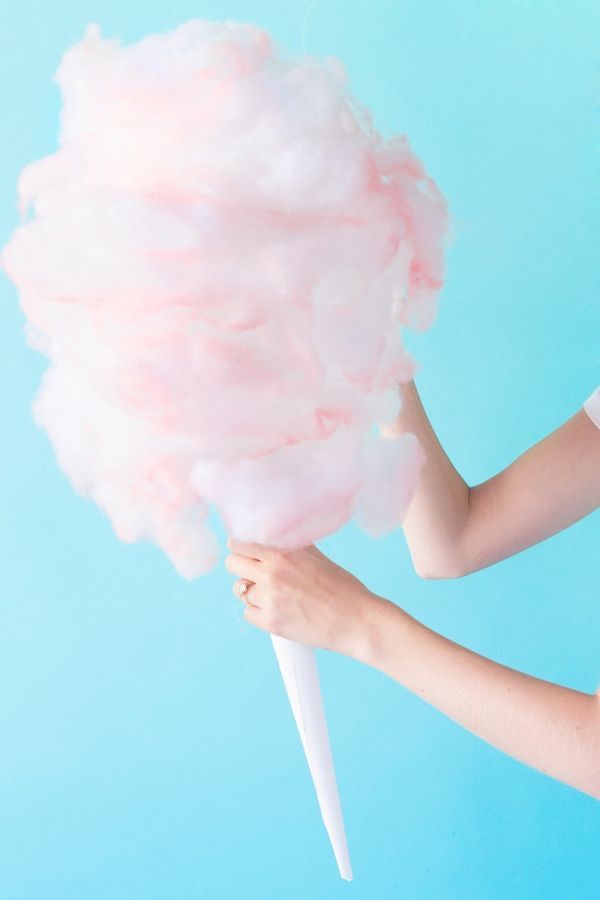 Are you actually looking for an awesome way to include cotton candy into the party decor for the next birthday party you throw for one of your kids, partially because they love it so much and partially because it adds such an adorable pastel aesthetic to the whole atmosphere? Well, one of our very favourite things to make and so at a kids' party is a delicious candy pinata, so if you're anywhere on the same page as us, we have a feeling you'll squeal over this adorable DIY cotton candy pinata design outlined step by step on Studio DIY just as hard as we did! Talk about taking the whole idea of a "candy pinata" to a whole new level.
4. Unicorn cotton candy party favours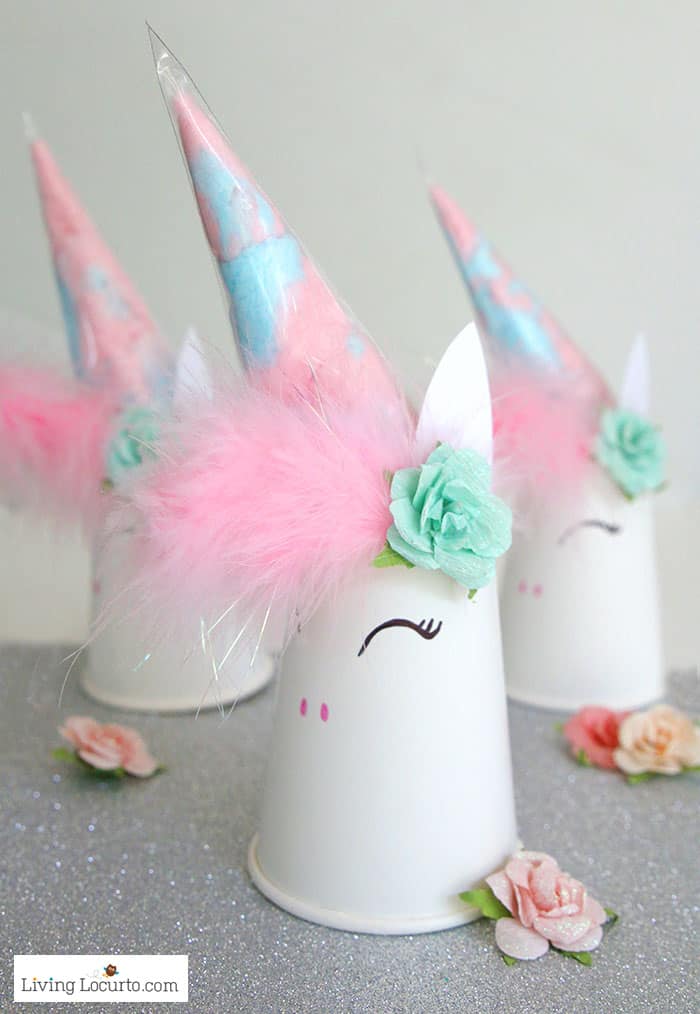 Did we really catch your attention when we started talking about fun ways to portion out cotton candy into more snack-able sizes, but the whole reason you're interested in the idea is that you're wondering whether it might work for that birthday party we were talking about? In that case, we absolutely think you should take a look at how Living Locurto made these adorable unicorn party favours using little paper cups decorated with feathers, flowers, markers, and a cone shaped bag shaped like a rainbow unicorn horn.