15 DIY Sharpie Art Projects That Double As Gifts
Are you looking to whip up a simple present for a family or friend? Without spending an arm and a leg and by putting a handmade touch to the finished product, just grab a few Sharpie markers and get started. There are so many wonderful things you can make – or at least jazz up – with just a flick of the wrist and a few of these basic office necessities. Below you'll find 15 DIY Sharpie art projects that double as gifts!
1. Ceramic Set
Get artistic with a set of ceramic kitchenwares with Brit + Co! Create funky patterns and prints on bowls, cups, or plates and then gift the set to a family or friend. Just make sure you bake the design so it sets and stays!
2. Geo Wall Art
Creating a piece of useable art is easier than you may think with some help from Sharpie markers. Curbly gives you all the steps you need to create something similar. But how wonderful does it look on the wall? The foyer, the guest bathroom, or even the home office could use the personalized pick-me-up.
3. Watercolor Pillows
Brit + Co has a super innovative idea for designing your own throw pillows – or designing them for someone else. Your Sharpies can turn those pieces of comfy decor into something with a watercolor accent and personalized vibe. We're loving those feathers, aren't you?
4. Mustache Mugs
One Little Project whipped up some mustache mugs with help of some Sharpies and you can too! You'll draw on the design and then you'll want to bake them as well so it sets and doesn't chip off throughout use. You can always add some lips for the ladies in your life as well.
5. Cheetah-Print Chair Covers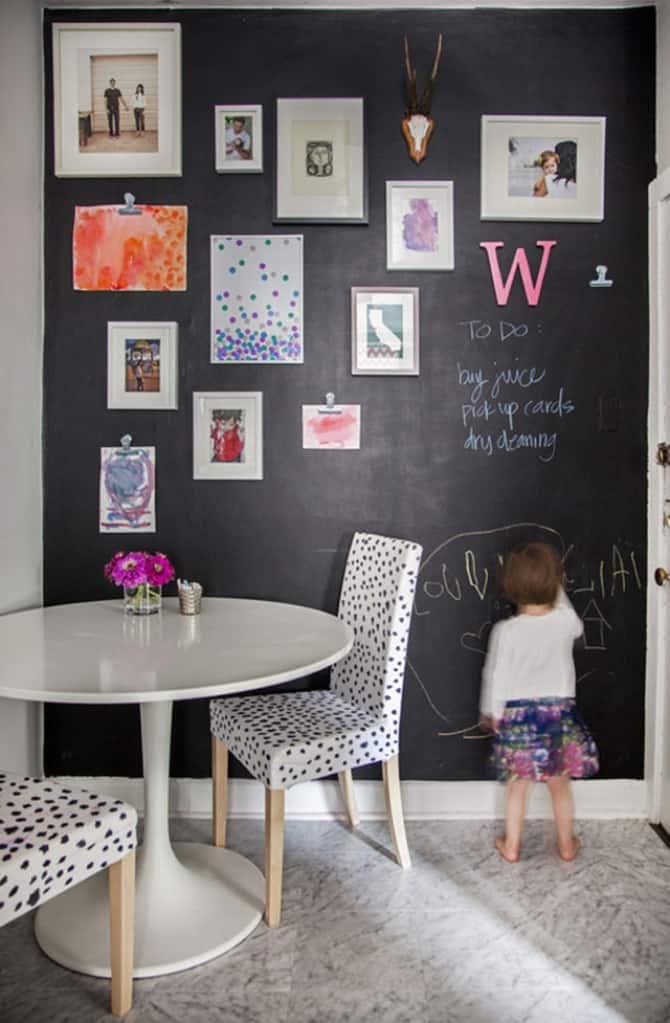 Who knew you could transform the chairs in your home too? Little Green Notebook takes us through all the details on how to make chair covers a little more stylish with some Sharpie help. Cheetah print (or even zebra) all from the flick of a wrist.
6. Photo Mats
Mat your photos in a more stylish and personalized way with some Sharpies as well. Hello Wonderful featured this easy idea and we love how it's something that everyone can participate in and not mess up! Use colors or stay with classic, black and white patterns – it's completely up to you!
7. Jewelry Dish
Whipping up a jewelry dish is quite easy as well. Check out this YouTube for all the details. Personalize it with patterns, named, team logos and more! Wrap it up and then give it to a friend for a birthday, as a thank you, or just a nice pick-me-up.
8. Pencil Cup
Here's something that a loved one can don their desk with. Help them organize their office supplies in a nicer,more stylish way by following the help over at Lovely Indeed. These arrow accents are on trend and easy to recreate but we love polka-dots, stripes, and chevron too!
9. Wooden Letters
Those wooden letters that you've seen sprinkled around the craft store can actually turn into something really charming for the home. Paint them and then design them with some Sharpie help. We're loving these geo, black and white accents from The Beauty Dojo!
10. Scripture Print
I Should Be Mopping The Floor used scripture as her inspiration for her Sharpie art. This is a thoughtful, creative gift for a family or friend that needs a boost and something to add to the house. We're loving the mix of fonts and colors here as well.
11. Water Bottle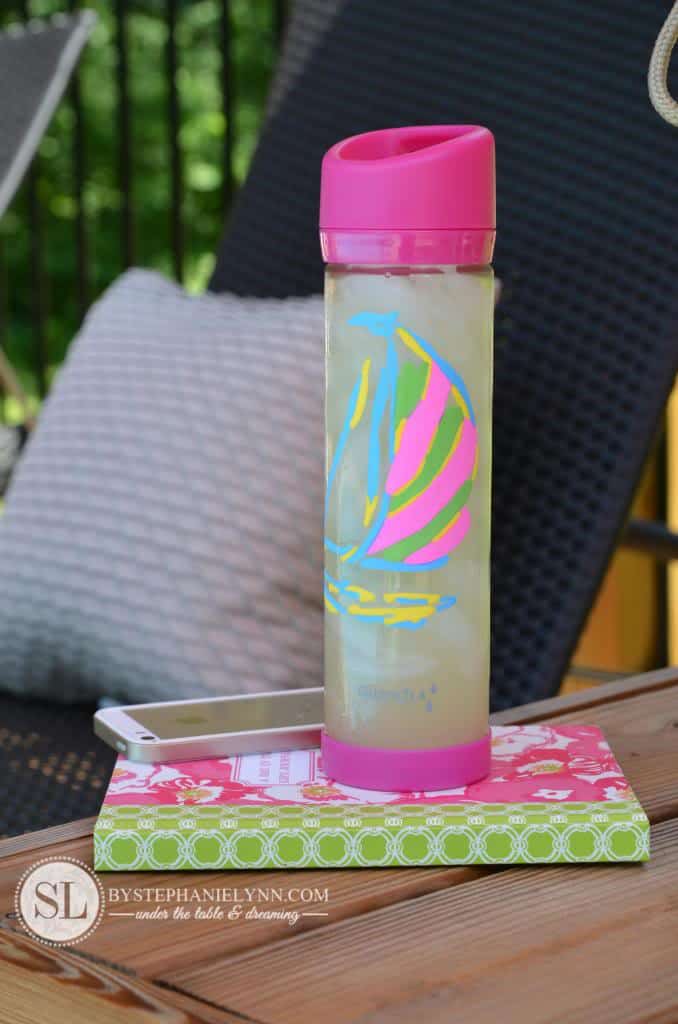 Water bottles can be transformed with some Sharpies as well. Glass or stainless steel, Sharpies can add a bit of personalization to its overall look. Check out the tutorial and inspiration over at By Stephanie Lynn.
12. Christmas Ornaments
The 36th Avenue decorating some Christmas ornaments with her Sharpie markers. This is a great idea to get the kiddos involved in as well. Grab a batch and gift your neighbor's, grandparents, or best friends with some that you've personalized this season.
13. Raining Cats & Dogs Umbrella
One of the more unique ideas on the list, this raining cats and dogs umbrella is super charming. Paper, Plate, And Plane gives us the scoop on how its made and we can't help but think what a great – and unique and quirky – gift ideas this really is. If you have the artistic chops to make it happen, go for it!
14. Beaded Necklace
Who knew that Sharpie markers could be one of the most needed supplies in your jewelry making? Our Designed Life whipped up this beaded necklace and added some color by utilizing the popular office supply. We love the ombre, tie dye look as well. Take a peek at how to make it happen after the jump.
15. Saddle Shoes
And finally, you can take simple, white sneakers and turn them into retro saddle shows! Check out the tutorial over at Dream A Little Bigger. Use black for a classic look or use a color for a funkier style. Your best friend would love to have a pair of these faux cuties in her closet!