Identify Yourself In Style With These 26 DIY Name Tags!
Whether it's on a drink or on your shirt, there are plenty of times where you need a quick and easy way to identify yourself or your things! And instead of the usual sticker suspect, why not create something that makes a personalized splash. Identify yourself in style with these 26 DIY name tags!
1. Fabric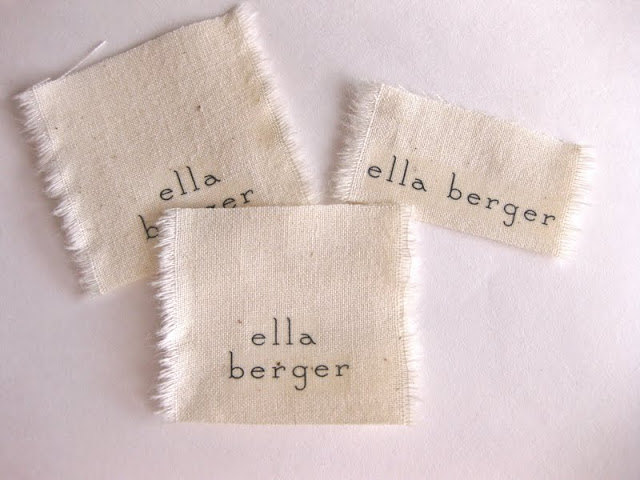 Learn how to make these sweet and charming fabric name tags with some help from Paper & Ink. We love its simplicity and versatile style.
2. Fringe
Squirrelly Minds made these fringe wine glass tags that we're absolutely swooning over. Of course these can be pinned to collars too!
3. Button
If you want something a bit more pristine, then follow along at Julep to find out how to make these mini button name tags. They can come in handy for a variety of reasons and they're adorable!
4. Metal Stamped
Positively Splendid shows us all how to create some metal stamped tags that we find incredibly innovative and creative! These are great for bridal showers, don't you think?
5. Sparkle
Over at Crafternoon you'll find these beautiful – and sparkling – name tags that are perfect for a variety of fun celebrations! Of course you can personalize the colors too.
6. Cork
Morning Creativity knows how to mark everyone's place at the table with these cool, casual and sweetly sophisticated cork name tags. Hop on over for the details.
7. Clothespins
Aren't these clothespin and lace name tags perfect for a rustic, vintage-inspired wedding reception? Hello Lidy will give you all the instruction on how to recreate them.
8. Paper Flower
Learn how to make some gorgeous paper flower name tags for your next dinner party, birthday celebration or even a wedding reception. These are over at Lydia & Pugs!
9. Star
Avec ses 10 petits Doigts made these easy peasy star wine glass name tags that we love! Make sure to utilize these at your next big event at home!
10. Rosemary Sprigs
Over at Spoon For Bacon, you'll find these lovely rosemary sprig name tags that are perfect for the holidays or to dress up your dinner party table.
11. Hexagon
Oh So Beautiful Paper made these gorgeous hexagon gift tags that can easily double as name tags with just a pin or a piece of string on a glass. They're quite pretty with the copper and gold accents.
12. Shrinky Dinks
You have to run and check out these name tags made from Shrinky Dinks! Intimate Weddings has the scoop and your keychain will thank us.
13. Watercolor
We stumbled upon these watercolor DIY name tags on Pinterest and instantly fell in love. All you have to do is a bit of dipping to get this started!
14. Ribbon + Paper
These tags were made with a bit of paper and ribbon at the forefront. They were used at a rehearsal dinner but we can imagine a host of possibilities for them. (via Brides)
15. Feather Necklaces
Identify everyone at the party or celebration or even while pledging a sorority with some snazzy, feather name tag necklaces. Grab the details at Kayla Aimee.
16. Chalkboard
Make these for your mason jar drinks or pin it to your shirt pocket. These were made over at Junghwa so hop on over to find out how to recreate them for yourself.
17. Confetti
We found these beauties over at Edyta and we're in love! Confetti, free and frilly, they're a beautiful addition to a wedding reception or just to tac on to your blouse at a shower!
18. Flags
These little button flags can easily mark your spot! Follow along with Morning Creativity to grab all the know-how behind the makings of these cuties.
19. Washi Tape
Jentertaining used just a bit of washi tape to get her name tags some. On a collar, on a placemat or on a wine glass – it works!
20. Bunting
Perfect for parties, just sling them around a neck and go. Frolic has the details on how to make these bunting-esque name tag necklaces.
21. Stickers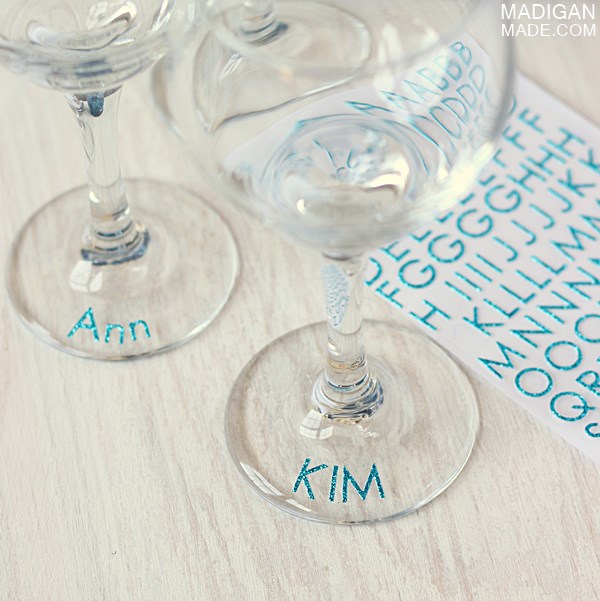 You could always do something really simple like Madigan Made and use sticked to label wine glasses or yourself! Some paper and pretty stickies could really do the trick with ease.
22. Leaf
Vicky Barone made these pretty leaf name tags that are super versatile and super easy to make! Grab the instructions for this snazzy idea after the jump!
23. Cupcake Liners
My Insanity made these awesome cupcake liner name tags that are so much fun to make but even more fun to wear! Use these to point out the bride, the grandma, the maid of honor and more!
24. Bows
Who loves bows?! Well, if you want to shout out your name with an charming little bow, then you'll need to find out how over at The Paper Mama!
25. Clippies
Are these name clippies not the absolute cutest you've ever seen?! Ann Kelle has all the details behind these sweet and unique tags.
26. Silhouette
These beautiful silhouette name tags would be fabulous for showers or even work events! Check out how to make them over at Monica Wants It.