Homemade Christmas Dinner Recipes
Have you ever been so excited for the Christmas season that you actually start planning the menu for your Christmas dinner really early in advance? We actually do that too, almost every year! We like the way that having a plan lets us try some things out beforehand to make sure we really like them, clear all the ingredients with our friends and family to account for allergies and dietary restrictions, and really just plan the perfect meal. It also sometimes helps us discovered unique and delicious new things to try out!
Just in case you're feeling just as enthusiastic as we are, if not more, about the idea of finding unique new dishes for Christmas dinner and planning the perfect menu, here are 15 of the very best tutorials, flavour combinations, and recipes that we've come across so far in this season's search for inspiration and guidance.
1. How to perfectly roast a turkey
Are you actually a bit of a beginner in the kitchen and you're making your very own full Christmas dinner for your whole family for the first time, so you feel like you could use some guidance even when it comes to the classic elements of the meal? In that case, we think you simply must check out all the tips and helpful instructions that Chris Loves Julia has outlined for making the perfect roasted turkey.
2. Unique thyme pear gravy
If we're being honest, we think the gravy might actually be our very favourite part of a Christmas meal. It just tastes so good on everything, so we're constantly smothering our whole plates with it! That doesn't mean, however, that we're not open to the idea of putting a unique twist on our favourite thing. We actually tried this flavourful thyme pear gravy featured on Country Living last year and we couldn't have been happier with it!
3. Crock pot honey glazed ham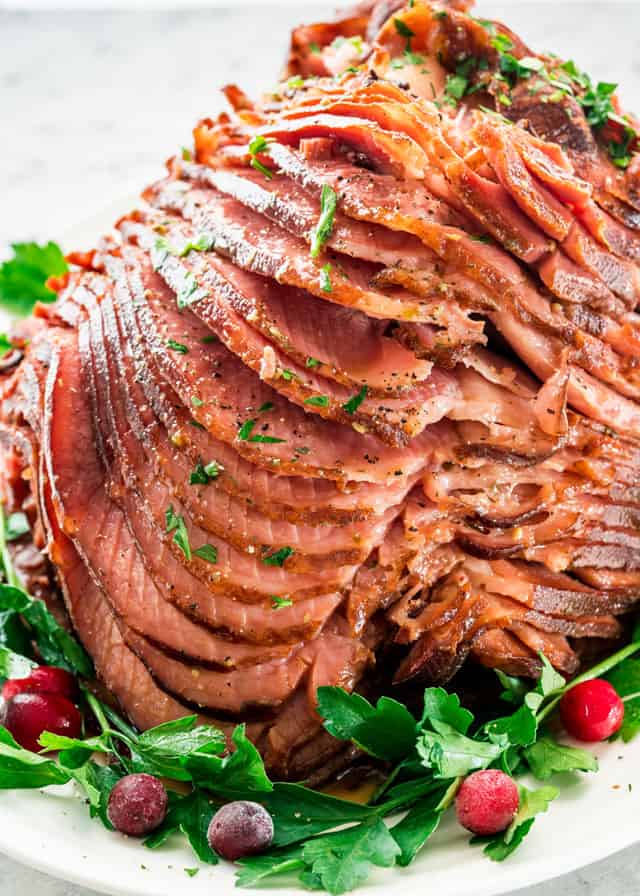 Do you actually come from the kind of family who loves to celebrate family holidays and big meals with a delicious ham, whether that's instead of or in addition to a turkey? Then you'll need to make sure you're ready to prepare the perfect ham for that first-time Christmas dinner we were talking about as well! Luckily for all of us, this tutorial from Jo Cooks has it covered well.
4. French onion mashed potatoes
Did we actually really catch your attention when we started talking about the idea of putting a unique twist on your usual favourite elements of the classic Christmas dinner, but you're just not sure the gravy is what you want to change up? Then we'd suggest turning your attention to the mashed potatoes instead! Check out this tutorial from Yellow Bliss Road to learn more about how they made these fragrant French onion mashed potatoes that have a totally dreamy texture.