15 Camping Hacks To Make Your Getaway A Little Easier
Are you planning a quick weekend trip with the buds or the family? Are you grabbing the tents and the marshmallows? If so, why not check out these 15 camping hacks to make that small getaway a little easier for everyone. Sit back, relax, and create a more mellow weekend outside.
1. Dominoes
Bring fun to the campsite! Grab some rocks and paint them up and use your dominoes as the map. Grab all the innovative details at The House That Lars Built.
2. Leather Strap Blanket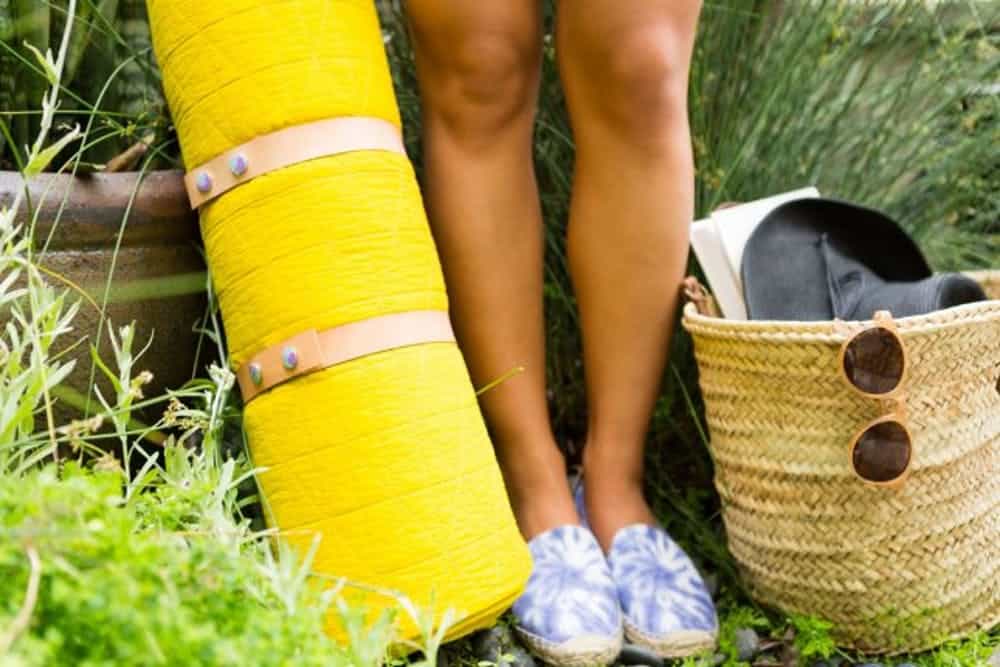 Brit + Co will walk you through creating one of these versatile leather strap blankets. Use it to sleep on, play on, read on, or even picnic on while you're out and about camping with the family. We particularly love this sunny shade of yellow.
3. Mosquito Repellant
You're going to need to bring some along. Thankfully, you can whip up some of your own – naturally. Hop on over to Brit + Co to grab the "recipe."
4. Chair Cover
The House That Lars Built will show you how to make some snazzy chair covers. Just because you're camping doesn't mean your gear can't be stylish!
5. Camping Mat