How to Craft a Button Picture Frame for Valentine's Day in 3 Easy Steps
A DIY button picture frame is a fun and creative way to display photos of your loved ones. If you're looking for a unique home decoration or a thoughtful gift that combines artistry with practicality, read on to discover how to make a button picture frame in three easy steps.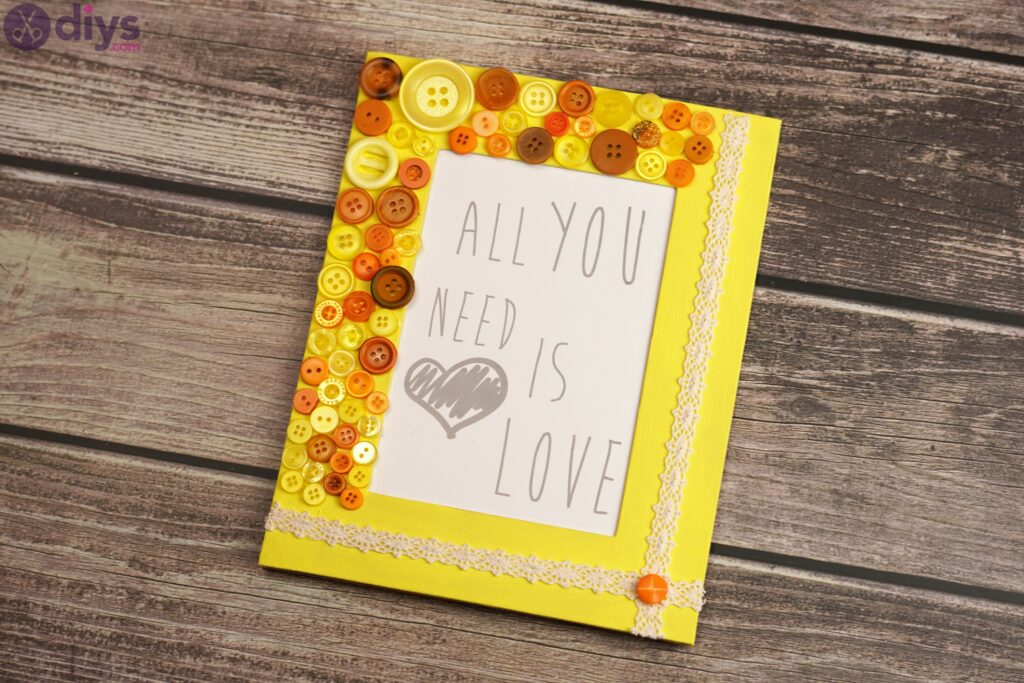 A DIY button picture frame is made by arranging buttons in various colors and patterns and attaching them to a plain backing such as cardboard or wood. It's practical for showing pictures and artistic since the frame is one of a kind.
A handcrafted button picture frame is a simple way to elevate your home decorations and make gifts for loved ones, especially around Valentine's Day, Mother's Day, Christmas, or birthdays. This crafting project is great for both parents and children to spend quality time together. For example, kids can pick the buttons and attach them to the picture frame.
This tutorial describes the supplies and step-by-step instructions for making a button picture frame. It contains images, a video guide, and more tips and tricks to improve your design. The project takes 1-2 hours since you must wait for the paint to dry, so it's a great last-minute Valentine's Day gift.
Supplies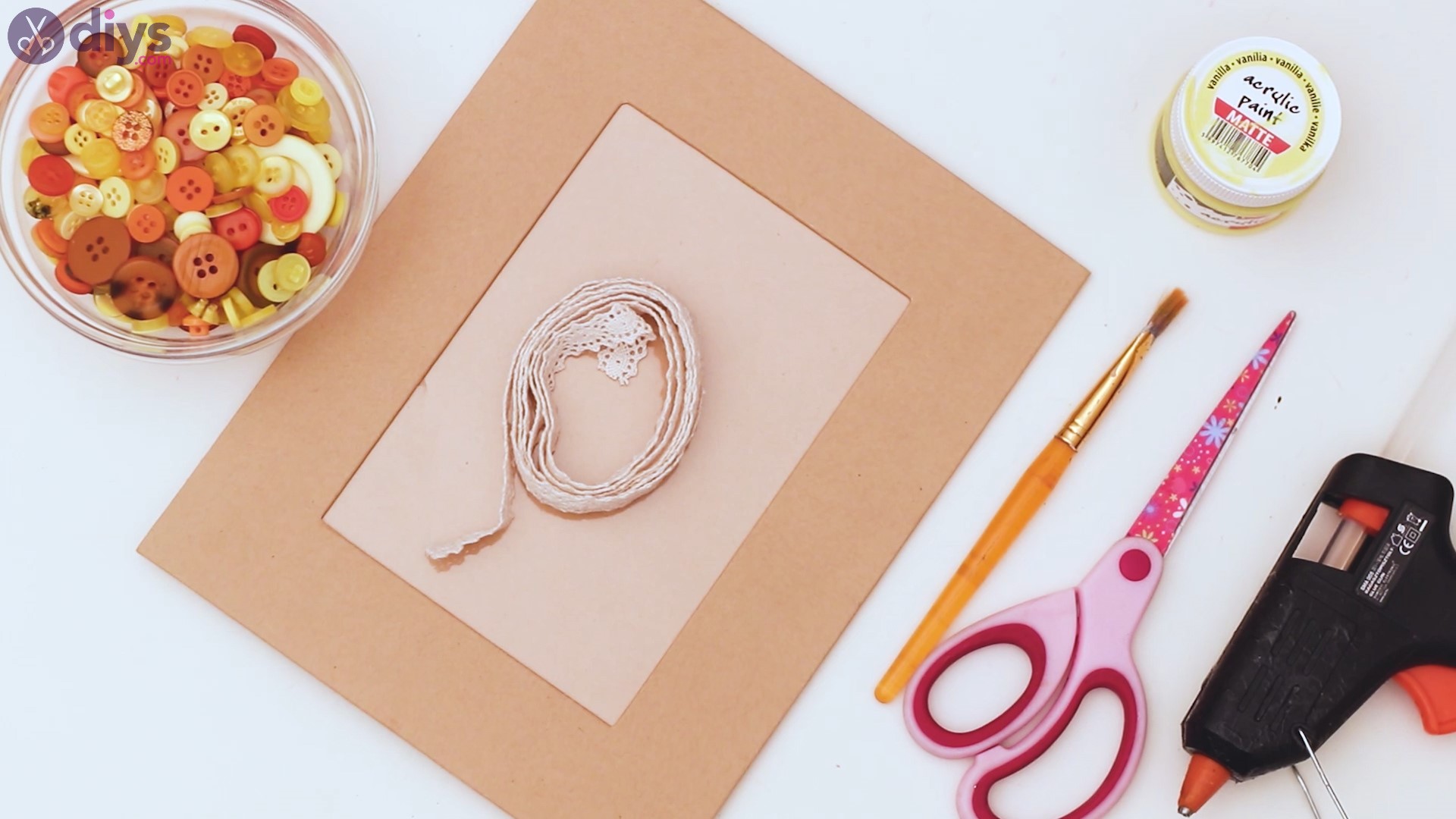 Plain picture frame
Buttons
Acrylic paint
Paintbrush
Lace ribbon
Scissors
Hot glue gun
How do I craft a DIY button picture frame?
Follow these step-by-step instructions to make a button photo frame:
Paint the frame: Add a coat of yellow paint to the picture frame and wait for the paint to dry. If the color looks patchy, add a new coat. Allow the paint to dry before proceeding to the next step.
Attach the buttons: Arrange the buttons and place them on one side of the picture frame without glue, putting one button aside Experiment with the layout by mixing and matching various buttons to decide your design. When sure, add a bit of glue to each button and secure it.

Add a ribbon: Cut two pieces of lace ribbon – one as long as the frame's width and the other as long as the height. Next, glue the long piece on the opposite side of the buttons, along the length of the frame. Attach the other piece along frame's width, overlapping the two pieces in the frame corner. Cut away any excess ribbon and glue a button on top where the two ribbon pieces meet. Your DIY button picture frame is now ready!
Video tutorial
Watch this video guide to better understand the process behind making a button picture frame.
More tips and tricks
Check out the following tips and tricks for improving or changing your DIY button photo frame:
Don't use too much glue: Try not to overdo it with the glue gun since the hot glue can ooze out through the holes of the buttons.
Explore more paint colors: For instance, use three shades of the same color to create an ombre effect when painting the plain picture frame.
Try more button patterns: Feel free to explore more layouts when it comes to arranging the buttons on the photo frame. For example, try a checkerboard pattern.
Carefully pick the buttons: Use identical buttons to create a cohesive design or mix and match button shapes, colors, and sizes for an eclectic look.
Add more details: Include more embellishments in your design, depending on your crafting stockpile. For example, use rhinestones, sequins, or silk ribbons.
Conclusion
Whether you're making a DIY button picture frame for yourself or as a gift, it will be cherished. Plus, it doesn't require hours of work. With the right supplies and easy steps outlined in this guide, anyone can make a one-of-a-kind button photo frame that adds style and personality to any room. Check out more interesting crafting projects with buttons.