Adorable DIY Baby Shower Invites Your Friends will Love to Receive
You've announced your pregnancy, you've scheduled your baby bump photo shoot, and you've finished your nursery decor. Now it's time for your baby shower! Sure, you could buy the cute pastel invites you saw at the stationary store down the street, but you could also save a bit of money and practice your creative skills by making your own! Check out these cute DIY baby shower invites ideas!
1. Owls with button eyes
Use ribbons and buttons to customize adorable owl-themed invitations.(Photo source: Kelly B)
2. Oh boy!
Drawing, painting, or printing "Oh boy!" on a blue invitation is perfect for a baby show for mommy's expecting little boys.(Photo source: Corinne)
3. Moving caterpillar
Coloured circles and push pins are all you need to make this adorable moving invitation.(Photo source: Coolest Baby Shower Ideas)
4. Baby onesie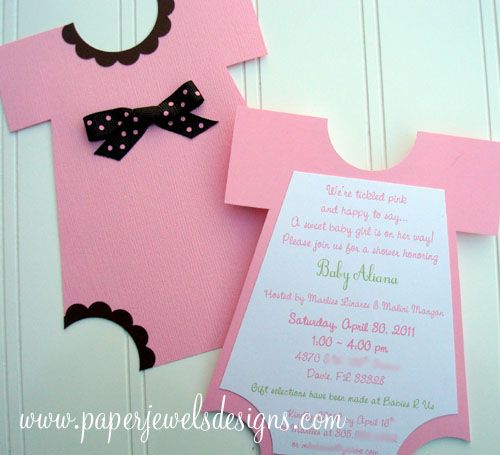 Making an invitation shaped like a cute onesie works whether you're having a boy or a girl. Customize the onesie however you want!(Photo source: Baby Shower Favor Ideas)
5. Ladybug
Ladybugs can be made to look girly, boyish, or nice and neutral in case you're waiting to be surprised when baby is born!(Photo source: Cassie Duffle)
6. Baby buggy
Fabric and buttons make this card adorable looking, unique, and a little bit 3D!(Photo source: The Pleated Poppy)
7. Ultrasounds
If you haven't sent your extended family ultrasound pictures yet, combine them with your shower invitations for a double surprise(Photo source: Baby Shower Favor Ideas)
8. Little princess
Everyone thinks their daughter is a little princess! Get a start on nicknaming yours right from the shower.(Photo source: Christine Slusser)
9. Robots
Sure, duckies and blue booties are cute, but boys will be boys! A robot themed invitation foreshadows the curious little boy you'll have in no time.(Photo source: Millie Dacus)
10. Baby bib
A simple bib design is another great idea for showers of any gender! Make them as cute or ornate as you like.(Photo source: Sunshinestamper)
11. Baby's name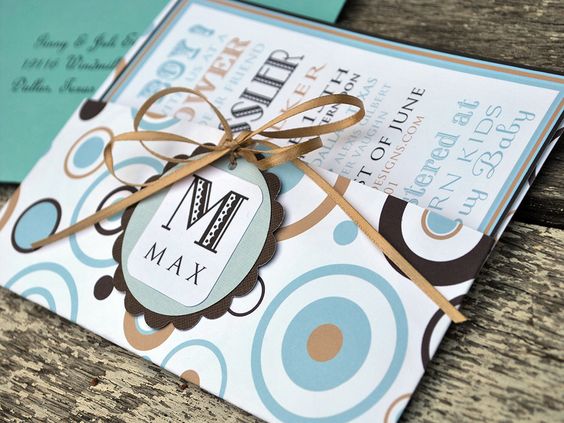 If you've already chosen a name for the baby, incorporate it into your shower invitations! They're one of the guests of honour, after all!(Photo source: A Well Dressed Home)
12. Frills
If you're looking for something a little more elegant but still adorable, try something like this gorgeous gender neutral frills invite!(Photo source: Do it Yourself Invitations)
14. Diapers
Who says diapers can't be cute? Nothing will prepare your guests more for a baby shower than diaper shaped invitations!(Photo source: Papelisimo)
15. Baby foot print
Some parents prefer to have the baby shower after their little bundle arrives, and some parents have no choice if the bundle decides to come early! If your baby is already here, adding foot prints to the invitation gives them a personal touch.
Did you make baby shower invitations in a different design that you don't see here? Tell us about yours in the comments below!