Give Out Some Handmade Love With These 21 DIY Valentine's Day Cards
Valentine's Day is all about showing your family, friends and significant others just how much you appreciate, adore and love them. And what better way is there to do that than to get crafty and create something with your own two hands.
Instead of a store bought slogan, try crafting and giving out some handmade love with these 21 Valentine's Day cards!
1. Heart Strings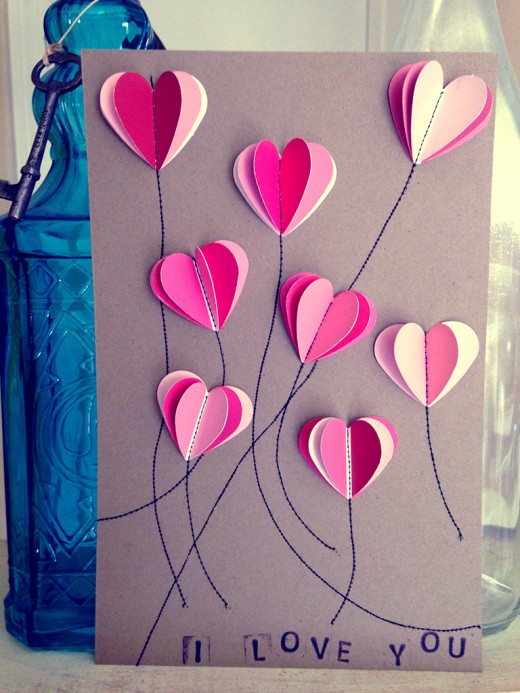 Handmade 4 Cards has some fanastic ideas when it comes to creating DIY V-day Cards and this heart strings ideas is one of the prettiest and most charming on the list!
2. Tic-Tac-Toe
At Vaneart Studio you'll grab a lot of great inspiration including this simple tic-tac-toe card that anyone can personalize for something they love and care for. Even the guys can dive into this design.
3. Pixel Hearts
Check out these pixel heart cards from Minieoco! We love the modernism and innovation and the best part is that you can follow their template to recreate your own.
4. Pop-up Designs
Over at Martha Stewart you'll learn how to make a classic, pop-up Valentine's Day card fit for anyone in you life that you love. Personalize, stylize and have fun in its creation!
5. Turtle Lingo
This card is absolutely charming and perfect for so many of us to give to the special people in our lives. Color it, embellish it and glitter this turtle to let that one person know how they "bring you out of your shell." (via HGTV)
6. Doily Heart
No Biggie brings up this gorgeous doily heart card that's really hard not to love. Don't you think your mom or grandma would love to have this handmade beauty from you?
7. Stitched Hearts
If you're good with a needle, learn how to stitched these hearts to a card for a ultra handmade feel and special design. Check it out over at Eigenwerk Magazin.
8. Valentine Hearts
These blushing hearts could be the perfect way to ask a crush to be your Valentine. You'll find this and a lot of other inspiration over at Neat and Tangled.
9. Sending Love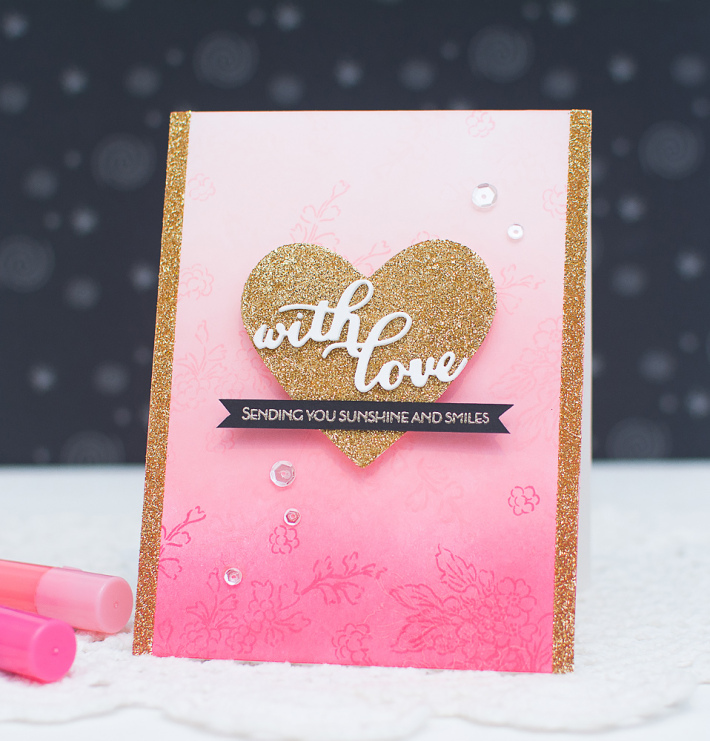 Mayoholic in Crafts gives us this gorgeous, sparkling heart that you can send off and surprise someone you love. Just imagine them opening this handmade piece after a trip to the mailbox.
10. Perfect Fit
We're absolutely in love with this design from Real Simple. Give a romantic and quirky message to your love with this puzzle piece, "perfect fit" Valentine.
11. Heart Bouquet
Stampin' Mom of Four made this heart bouquet and we're swooning over it! We love designs with details and if you want to made something extra special, this is the card to try and recreate.
12. Sprinkle Love
Sprinkle some love around with this card design from Lawnscaping Challenges. You'll have a lot of fun cutting out the whimsical hearts and creating the cascading style.
13. Kissing Hand
This is a great idea to give to your little ones, especially if they're a fan of the children's book, The Kissing Hand. Find out the details over at Buggy and Buddy.
14. Button Heart
American Crafts gives us this rad button card design! It's not only easy to recreate but will look more expensive and keepsake-worthy than a lot of other designs.
15. Confetti Hearts
'
If you hop back on over to Martha Stewart you'll be able to snag this adorable idea! Give your beau a big fat – pipe cleaner – kiss with this fun Valentine's Day card idea!
17. Glitter Hearts
You'll have so much fun utilizing glitter or even some glitter paper when creating some of these 3-D sparkling hearts. Create something magical for your best pal, mom or sister with this design. (via Handmade 4 Cards)
18. Festive Banner
Create an adorable and festive banner for someone you love like this pretty design from Vaneart Studio. It's easy to recreate but also detailed enough to show off your skills!
19. Broken Arrow
There are so many possibilities when creating this card and who to give it to. We love the arrow's addition as well, making it usable long after the message is sent. (via No Biggie)
20. Raining Love
Downstairs Designs made a design that's my personal favorite of the bunch. Create a card that's "raining love" on one of your favorite people in your life!
21. Shaker Design
Use some paper scraps and turn them into a sweet "shaker" style polaroid card. If you visit Crafting Confessions, you'll find the directions and the inspiration!