Give Out Some Handmade Love With These 21 DIY Valentine's Day Cards
Valentine's Day is all about showing your family, friends and significant others just how much you appreciate, adore and love them. And what better way is there to do that than to get crafty and create something with your own two hands.
Instead of a store bought slogan, try crafting and giving out some handmade love with these 21 Valentine's Day cards!
1. Heart Strings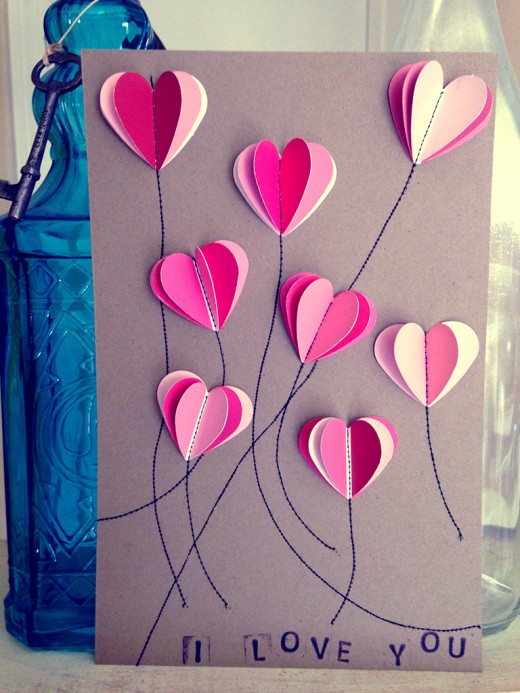 Handmade 4 Cards has some fanastic ideas when it comes to creating DIY V-day Cards and this heart strings ideas is one of the prettiest and most charming on the list!
2. Tic-Tac-Toe
At Vaneart Studio you'll grab a lot of great inspiration including this simple tic-tac-toe card that anyone can personalize for something they love and care for. Even the guys can dive into this design.
3. Pixel Hearts
Check out these pixel heart cards from Minieoco! We love the modernism and innovation and the best part is that you can follow their template to recreate your own.
4. Pop-up Designs
Over at Martha Stewart you'll learn how to make a classic, pop-up Valentine's Day card fit for anyone in you life that you love. Personalize, stylize and have fun in its creation!