15 Affordable & Stylish Poufs For Your Place
Are you looking to jazz up some nooks and crannies of your apartment? Or maybe you need a smooth pop of color and texture in your home office or bedroom? Whatever the case, the addition of one of these fabulous ottomans can do the trick. Check out all 15 of these affordable and stylish poufs perfect for your place.
1. Hazy Lattice Pouf
West Elm begins our pouf-filled journey with this hazy gray lattice-printed beauty. It's quite cozy and would if it in a variety of styled home. From farmhouse to a bit more modern, it's a great addition to both bedrooms and living areas.
2. Multi-Color Chindi Pouf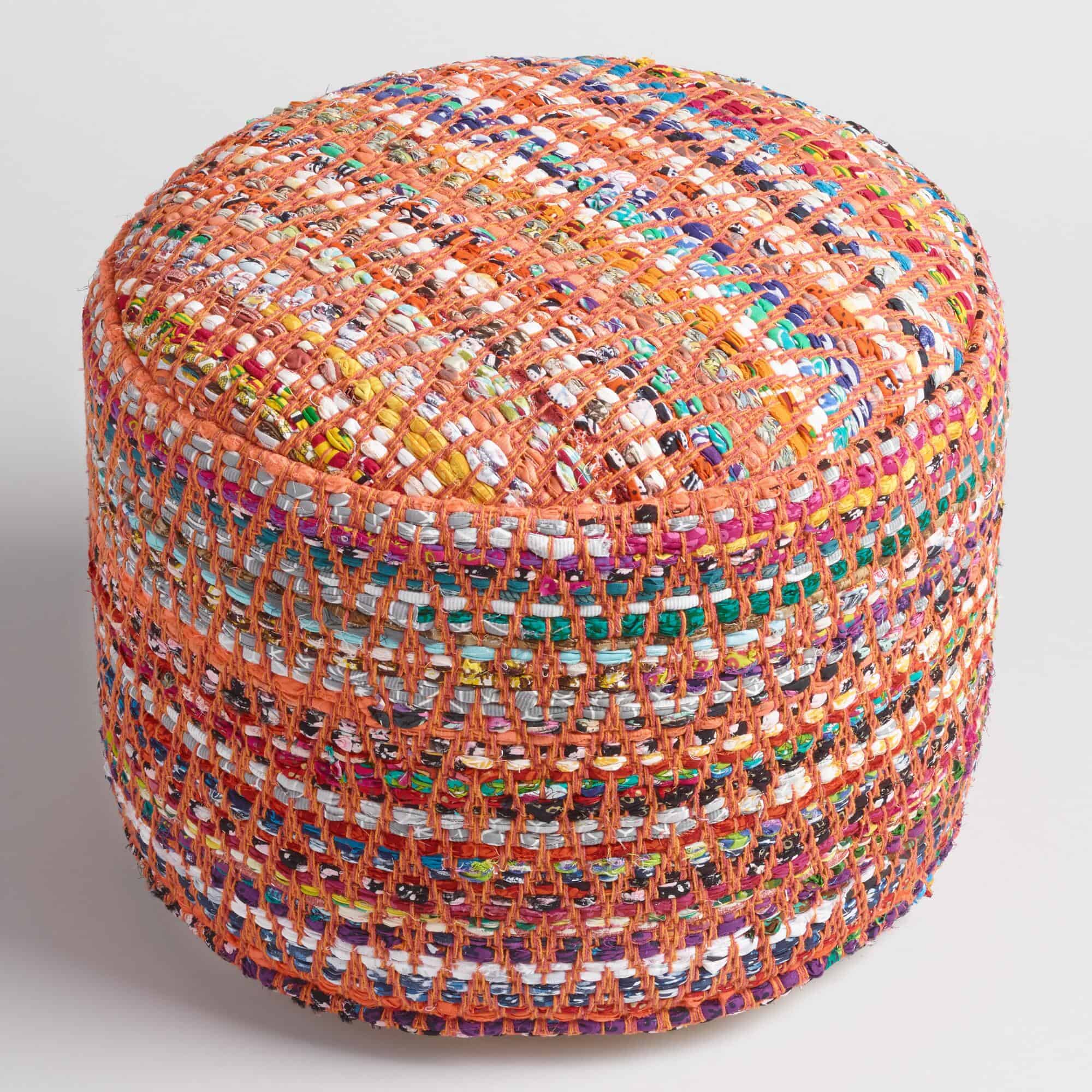 If you're looking for some color, than this design from World Market may be right up your alley. It's full of texture and boho vibes. And it's definitely something that can jazz up a dorm room or studio apartment.
3. Arlene Pouf
Wayfair has a great variety to check out as well, especially this beautiful blue pouf. Accented with stippling and a velvety texture, this one can be dressed up or down depending on the room you need it in. It can even be the pop of color you need to add personality to your home.
4. Mermaid Sequin Pillow Pouf
Are you looking for a bit of sparkle to be had in your life – or your home? Check out this beauty from Urban Outfitters! This will add the right amount of girlish features to your pad.
5. Moroccan Wedding Ring Pouf