15 DIY End Tables To Use Around The House
From the bedroom to the living room, there's a variety of spaces around your home that an extra little table will come in handy. Thankfully, you can whip these up quite easily, without a lot of do-it-yourself experience. Novices can even get creative enough to inspire their very own projects. Until then, here are 15 DIY end tables to use around the house and that will coincide with the style you have in mind as well.
1. Tree Stumps
If you're into a rustic, farmhouse flair then you'll want to check out this fab tutorial at A Beautiful Mess. You'll be working with real tree stumps with this one. And the possibility of adding some paint for a pop of color is still there!
2. Retro Blue & Gold
Blessed Life Atop A Cake Stand created this snazzy blue and gold design. It's got a retro vibe mixed with a modern art style. Take the leap and check out the details now.
3. Stenciled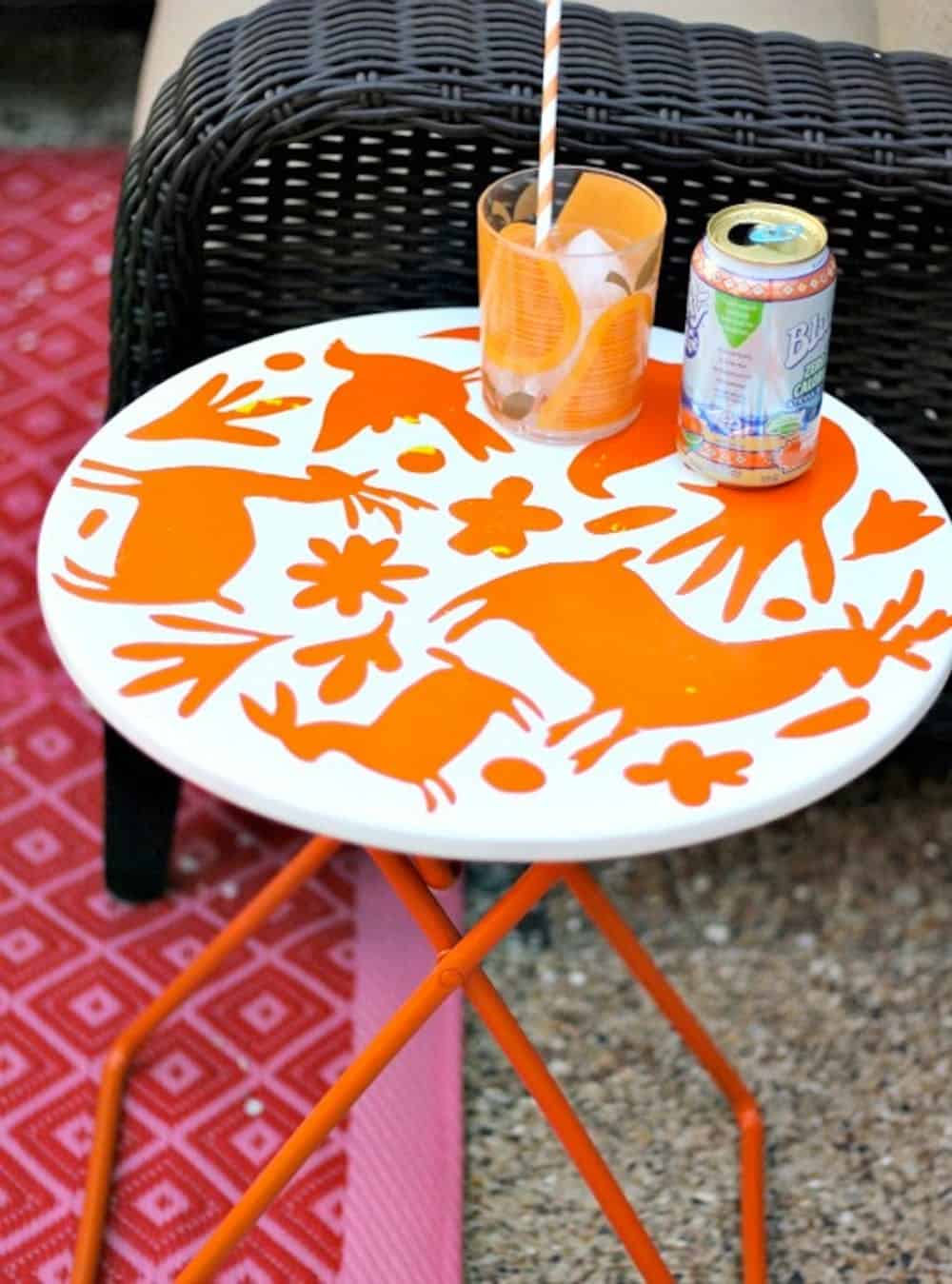 Hi Sugar Plum used stencils to upcycle their design. We're loving this orange flair as well, it really brings a springtime style to the space. It's the perfect outdoor side table DIY!
4. IKEA Hack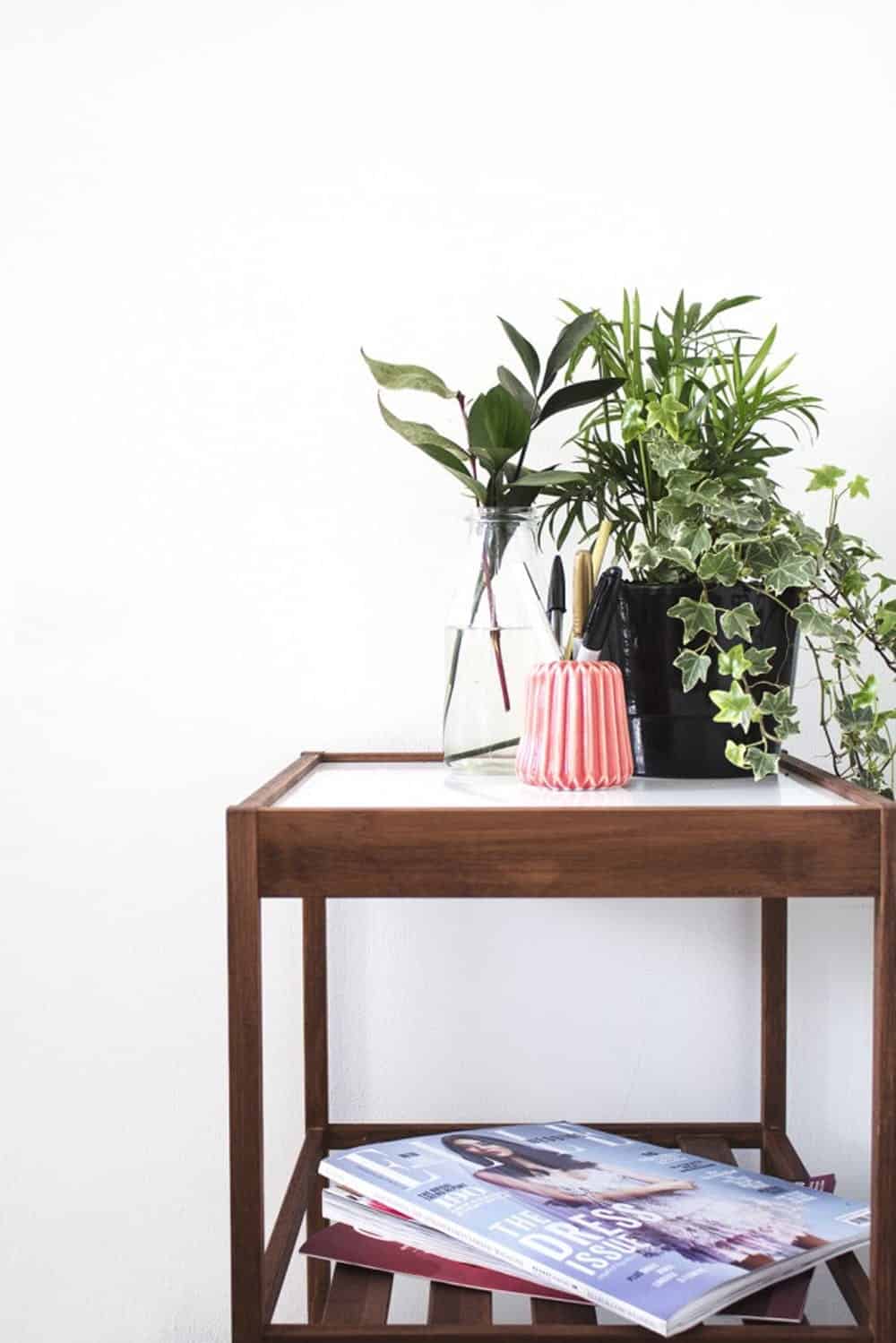 Check out this easy IKEA hack to get this finished product. You can find the tricks by following along at The Lovely Drawer. This design can really fit inside any nook or cranny you need it in the house.
5. Modern-Dipped