DIY Wood Burned Serving Board
Presentation is always important when you're serving food to guests, and they're sure to appreciate it even more if you made the serving piece yourself. Talk about a great conversation starter! So today we're sharing this incredibly easy DIY wood burned serving board that you can do yourself in an afternoon. Read on to check out the full tutorial.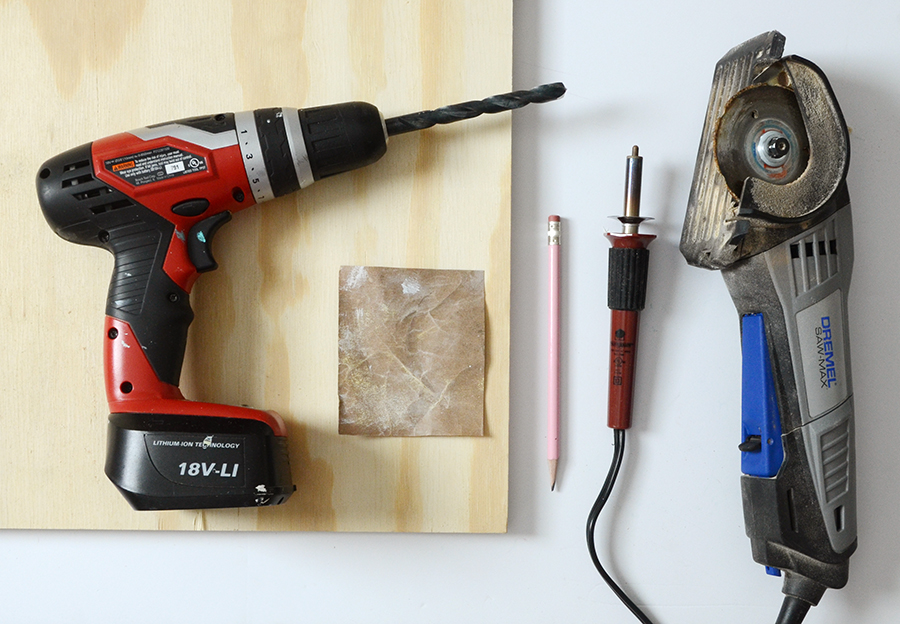 Here's what you'll need for your wood burned cutting board:
16×16 inch piece of wood
Hand saw
Wood burning tool
Pencil
Fine grit sandpaper
Electric drill with a 1/2 inch bit
Metal ruler (not pictured)
Scrap wood (optional)
Begin by drawing out your shape. I created a five-sided shape with different lengths on every edge. Use a pencil and ruler to sketch out your shape.
Next, cut out your shape using a hand saw. Be sure to wear safety goggles and work on a very sturdy surface.
Sand each edge with fine grit sand paper, until everything is smooth to the touch. Sand with the grain if the top surface of the board needs to be sanded.