15 Wire Basket DIYS That Are Easier Than They Look!
You may need some for a DIY gift for one of your gal pals. Or maybe you want something specific to bring some rustic flavor into the house. Whatever the case, these 15 wire basket DIYs are much easier to dive into than they look. And by the end of the tutorials, you'll have some new pieces of decor you can utilize for your home! Let's have a peek, shall we?
1. Golden Bookshelf
These fit nicely on the bookshelves for organizing, both in the kitchen or even in the home office. Follow along with the tutorial over at Homemade by Carmona.
2. Under $6
Learn howRestoration Beautywhipped up these versatile bits in under $6. You can literally make these for less than they're selling these helpers at the store. Hop on over now and check out how.
3. A Shelf
Use an older piece as a shelf or rack. Check out how it's done by visiting our friends at Homedit. It's the perfect upcycled DIY.
4. Wood Bottom
To add some rustic charm to the finished product, think about adding a wooden bottom. This gives it a more polished appeal as well. The tutorial for this one can be found at Over the Moon.
5. Industrial
This one is quirky and industrial in design. Perfect for desks or bathrooms, you can easily whip this up and start organizing smaller bits. And the details are at Look what I made.
6. Colorful
You can make this shine with color as well. Just get some help in their making by visiting Smile and Wave. These are great for dorm rooms and the like.
7. Side Table
There's even ways of taking a wire basket and turning it into a side table. Momtastic did it – and did it well. It's a great addition to your contemporary and trendy apartment or living room.
8. Custom
Create wire baskets that fit your space perfectly. Do that by visting the how-to at Michelle J Designs. They're great for managing your closet and even organizing your pantry.
9. Rustic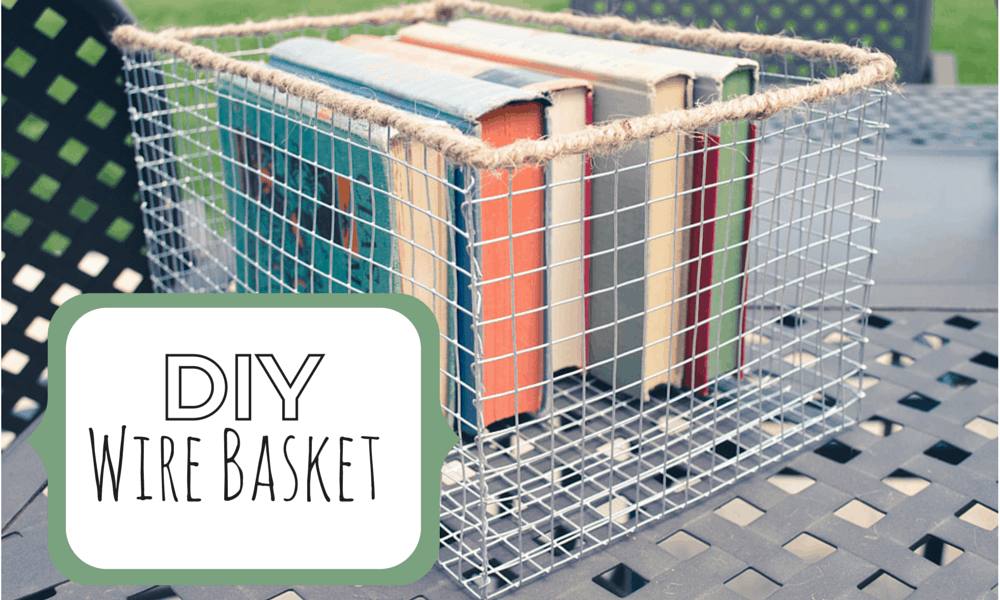 This is a more rustic wire basket because of the twin finish.Colorado Annewill show you how to whip this one up. Great for classrooms, home offices, or even bathrooms!
10. Bucket
Here is a bucket style wire basket that you can utilize in all kinds of ways, especially for outside the house. In the garden or even on the porch, check out all the ins and outs of its creation at The Art of Doing Stuff.
11. Triple Shelf
The Painted Hinge make a wire basket shelf – with three spots to organize. These are fantastic for organizing spaces that can get really cluttered, like bathrooms and home offices.
12. Lampshade
This wire basket is made some an older lampshade. It's a fabulous upcycled project. Check it out at U Create.
13. Tower
We found an awesome DIY for a wire basket tower as well. Again, this really helps with your organizational needs inside spaces like the bathroom. Visit Merrythought for the tutorial.
14. Bag
There's even a way to create a wire basket bag! Just visit Pinterest to scour for the details. Use it as a funky accent in the home office or in your cottage-style living room.
15. Chicken Christmas
This chicken wire basket was turned into pretty Christmas decor! How did they do it? Grab inspo atDIY Joy.