25 Winter Fireplace Mantel Decorating Ideas
So the holidays have passed, and your mantel looks sad and lonely. This doesn't have to be the case… you can still decorate it for every other season! Just opt for a winter theme rather than a holiday one. Here are 25 of our favorite ideas from around the web.
1. Winter Greenery
This beautiful mantel has a pile of winter greenery adorning the top, giving it an attractive look without seeming too holiday. If you're interested in recreating this look, simply grab a few different types of greenery for variety and add a couple of candles for height.
2. Winter Wonderland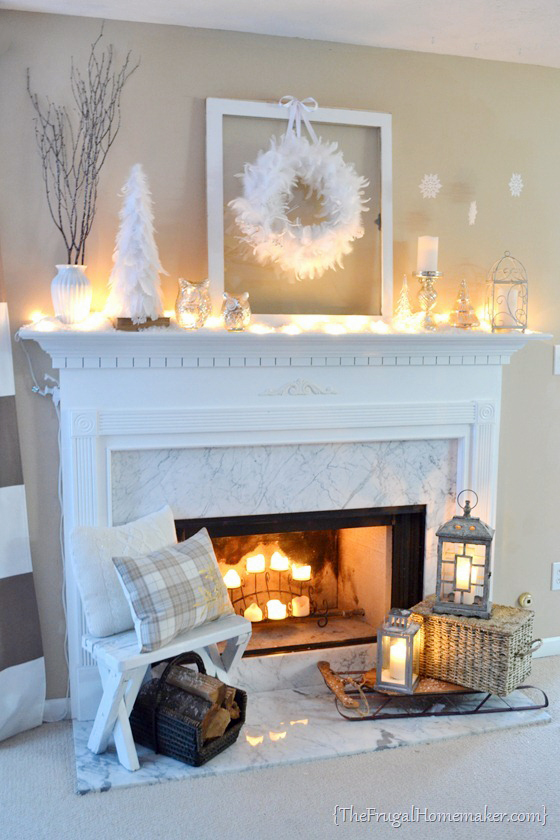 This mantel has a lighter look, filled with snowflakes and feathers and little glass owls. There is a string of lights and a couple of candles to add warmth, transforming it into a very inviting little nook. Head over to The Frugal Homemaker to learn more.
3. Black and White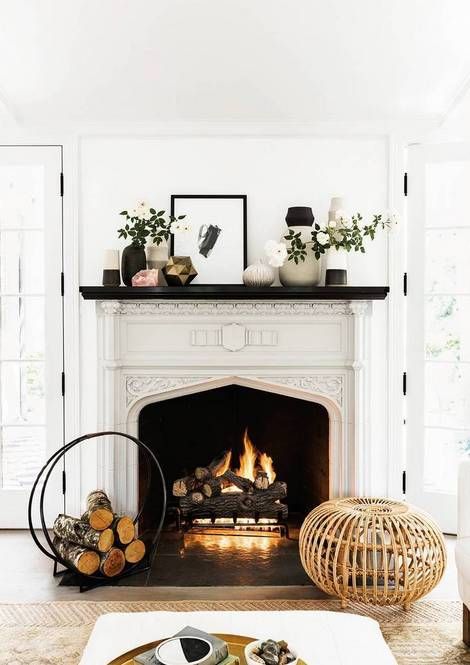 Black and white can feel very wintery, especially when combined with the warmth of a fireplace. Here, a collection of black and white vases and other objects are placed along the mantel and accented with a couple of leafy stems of roses. Check out the original here.
4. Farmhouse Chic
In this stylish living room, the decor takes on a decidedly farmhouse feel with a soft color palette and a collection of country-inspired objects. The space feels extra cozy and wintry thanks to the many throw blankets and plush pillows. See the space here. 
5. Winter Greens