Unique DIY Picture Frames to Brighten Any Room
Picture frames are amazing things. They let you display images of your family and friends, places you've been, and things you love. Fun frames in different styles even let you give those pictures context. You might put a picture of your and your mom in a "mom and daughter" themed frame, or a picture of your best friend in a pink frame because that's her favorite color.
Finding from frames in stores isn't hard, but making your own lets you display your pictures however you like! You can make frames that are rustic, bright, silly, or classy. Check out these great DIY picture frame tutorials!
1. Wooden clothespin frames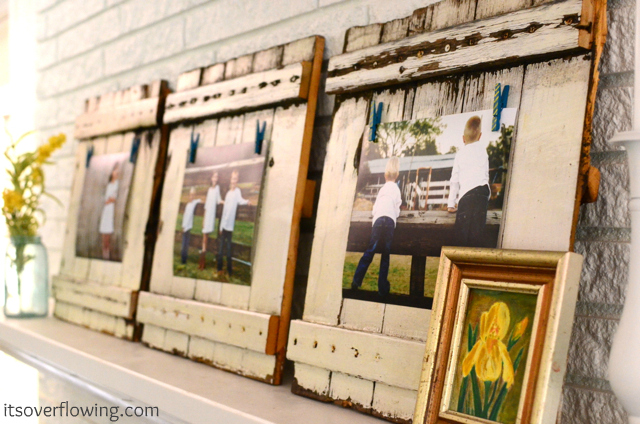 It's Overflowing shows you how to create a beautifully rustic wooden frame. This design lets you easily change the picture by fastening it with tiny clothespins!
2. Branch and twine frames
Shelterness gives you the perfect idea for a rustic yet easy picture frame. Choose four similarly sized branches and lay them in ta square with the ends overlapping in the corners. Tie them with twine, stick a print of your photo on the back, and hang it up for all to see!
3. Giant collage frames
It's Always Autumn shows you how to make a great (and totally huge!) picture collage from a piece of soundboard, a pressed table cloth, and some prints of your very favorite photos!
4. Light fixture frames
Re-purposed light fixtures can make great DIY frames! 12th and White shows you how to anchor the fixture to the wall with a ribbon and insert your own picture.