50 DIY Summer Wreaths To Celebrate The Sun With
Spring is in full spring and soon summer will be on the horizon. Start grabbing some inspiration on how to pay homage to the season with some simple, at-home projects. These 50 DIY summer wreaths will top off your house quite nicely and have you celebrating the sun and warm weather with.
1. Banana Leaf
This banana leaf wreath was made with crepe paper from Persia Lou. We love the pop of green and soft textural flair.
2. Tulips & Hydrangeas
Free Borboleta mixed up tulips and hydrangeas and created a beautiful, warm weathered welcome for the front door. And you can go with colors that inspire you not just pink or purple.
3. Pineapples
This pineapple wreath from Twinspiration is just too charming. Grab all of the details after the jump!
4. Felt Succulents
Have you worked with felt before? Sarah Hearts made this sweet succulents out of it and you can too!
5. Wallpaper
Check out this super innovative idea from The House the Lars Built. Who knew wallpaper could be turned into something so stunning!
6. Woven Blanket
Persia Lou used a woven blanket as its source of inspiration involving their new, DIY wreath. It's a fun texture and we love the modern color combination.
7. Geo Florals
Paper & Stitch made a geometric floral wreath for the front door. It's creative, it pays homage to the season but its unique shape really sets it apart from the rest.
8. Paper Daffodil
Classic Play! used paper in the making of their summertime wreath. Learn how to create daffodils from scraps after the jump.
9. Rainbow
Do you love color? Over at Lines Across you'll have the opportunity to learn how to make a rainbow-filled treat for your front door.
10. Initials
Add some initials to your creation! Stone Gable gives us all the details behind this family-inspired, summertime design.
11. Paper Umbrellas
Who knew those paper umbrellas we like to stick in our drinks could be used to make something so fun and flirty. We love all these creative ideas! (via)
12. Baseball
It's baseball season! Get inspired by How To Nest For Less and this baseball beauty that they're decorating their door with.
13. Watermelon
This watermelon wreath from Craft Create Cook can be a fun project to take under. Flowers aren't the only way to decorate for summertime!
14. Garden Hose
Gardening Ideas showed off this adorable garden hose design that we instantly fell in love with. What better way to decorate for the season than with this?
15. Seashells
Completely Coastal featured this seashell design that we were inspired by too. Summertime is prime beach time and that means you can sprinkle some seaside charm around the house.
16. Hot Air Balloon
The Happy Scraps whipped up this hot air balloon cutie and offered up a great tutorial to go along with it. Grab all the details after the jump.
17. Plush Floral
Rachel Elizabeth created this gorgeous, plush floral design that we are absolutely swooning over. If you'd like something a bit more romantic, then jump on over and grab the details.
18. Green Apple
Living & Green gathered up some green to make this monochromatic beauty come to life. Start out with green apples and go from there.
19. Cupcake Liners
Cupcake liners are at the heart of this I Heart Naptime nautical design. Take a dive into this tutorial and snag the details now.
20. Fabric Buds
The Thinking Closet grabbed some pretty fabric and whipped up this cutie. We love its delicate style and summertime nature.
21. Scraps
If you have lots of scraps laying around the craft room, put them to good use. Make a colorful, textural piece to welcome your guests with at the front door. (via)
22. House Number
Of course you could use your house number as inspiration in your design. That's what One Dog Wreath did and it works!
23. Pinwheels
Capital B utilized pinwheels in their summertime wreath design. We love how you can get really colorful with this one!
24. Summer Breeze
A summer breeze may be the best thing about the season. Use this craft piece as inspiration for yourself and your own creativity. (via)
25. Spring Paper
Doodlcecraft used paper for their summertime-inspired wreath as well. Hop on over and see how it was created now!
26. Under $10
You don't even have to spend a bunch of money on your DIY wreath. This beauty was made without spending more than $10! (via)
27. Color Rosettes
Check out these pretty, colorful rosettes from Kiki & Company! Use it on the wall or in a foyer display like you see here.
28. Petals & a Bird
How To Best For Less created this beautiful floral wreath that's perfect for the warmer weathered months. And the addition of the sweet little bird just punches up the charm.
29. Bicycle
Who loves riding their bike in the summertime? Take that inspiration like Craft-o-Maniac did and make a wreath around the memory!
30. Sunflowers
Cupcake-N-Bake used bandanas and sunflowers in their design and we love the contrast. It's easy to create, just snag the details after the jump.
31. Twigs & Such
Some twigs and flowers can be used to make a traditional, summer-inspired wreath for the front door too. One Red Shoe has the details behind this one.
32. Plank
Porch made a planked wreath with all kinds of nautical-inspired goodies. It's the perfect way to top off your summer beach house!
33. Hydrangeas
This hydrangea wreath is a stunner. We love how delicate and romantic these petals are too. (via)
34. Colorful Petals
The House That Lars Built used crepe paper and made bunches of colorful flowers for their modern wreath design. It's full of tropical flair!
35. Tulips
The Frugal Homemaker designed their wreath around their love for tulips. It's a bit more lush and filled than some of the other designs, which we're drawn to!
36. Living Succulents
You can even use some living succulents in your summertime wreath design. Pretty Prudent has all the directions behind this pretty piece.
37. Fiesta Honeycomb
are you having a fiesta in the backyard anytime soon? Check out this inspired design over at Design Improvised to snag the details.
38. Moss
Live Laugh Rowe went with something a bit simpler. Include you family's name and moss for a nature-inspired, subdued design.
39. Balloons
Growing Up Gabel gathered up a bunch of balloons for their wreath design. This is a great idea when it comes to pool parties or any other kinds of summertime celebrations!
40. Burlap & Tulle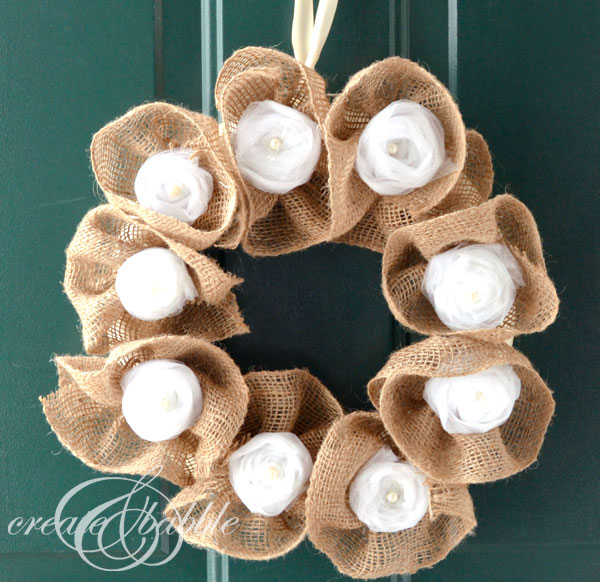 Gather up your burlap and tulle scraps to whip up this rustic wreath. Create and Babble has the tutorial you need to follow.
41. Life Ring
A life preserver can be used as a wreath too! If you're going with a nautical theme this summer, this is the pick for you! (via)
42. Crochet Flower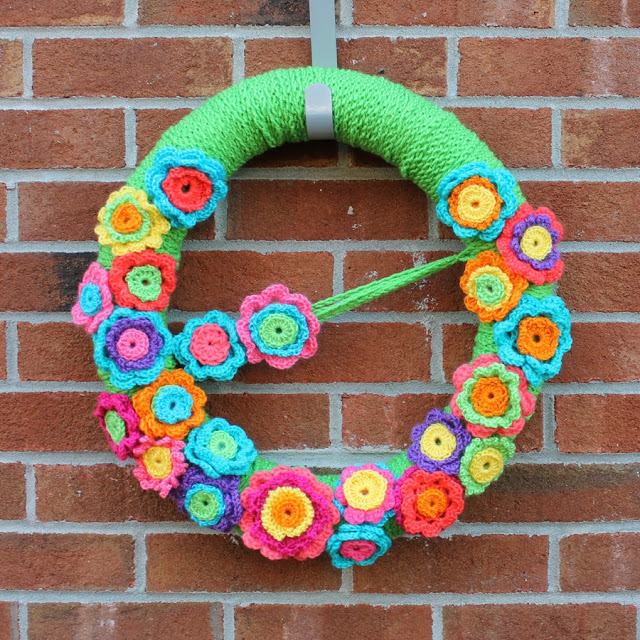 Doodlcecraft crocheted some flowers and made a wreath out of them. If you know how to crochet, dive into this project by the weekend!
43. Nautical
Here's another nautical design that we're loving. Decorate the doors with a beach vibe by adding some stripes and an anchor to the mix. (via)
44. Fabric Balls
Making It Fun grabbed some balls and grabbed some fabric to make this fun and flirty wreath design. We love how playful the project is.
45. Forest
This modern, forest-inspired wreath from Earnest Home Co. is another one of our favorites on the list. It's both simple and refined.
46. With Stripes
Dwell Beautiful contrasted popping, colorful petals with black and white stripes.  Check out the tutorial after the jump.
47. Spring Minis
These mini flowers are oh so charming and girlish, don't you think? Lovelies in My Life made a boho-flavored wreath out of them that we're loving.
48. Accordion Paper
The Craft Patch utilized accordion paper for their wreath design and we love this too! It's another paper craft that you can get lost in this weekend.
49. Sunny Days
Persia Lou did something a bit more modern that works for the summer as well. It's geometric and trendy too!
50. Lemons
And finally, here's another fruity wreath that caught our eye. Gather some lemons and get creative. (via)