DIY String Art Ideas and Tutorials
If you've never tried your hand at string art before then we're very sorry to tell you that you've been missing out on something awesome! We've long loved string art for ourselves but recently our kids wanted to learn how to do it too, so we've been on the hunt for a whole range of tutorials, both for ourselves and also young beginners.
1. Simple string art lettering
Just in case you're still a beginner at this whole idea of making string art and you're looking for a way to practice your basics, here's a great tutorial from Frishta DIY Craft that will teach you how to do easy lettering! Not only does their tutorial outline the process for building the bases for the letters, it also shows you the best way of weaving the string around the nails to fill the space in and really make them pop against the wood.
2. Musical note string art
Are you still thinking about how you can practice making easy but new shapes, so you're looking for more beginner tutorials? Well, music lovers rejoice, because Crafts With Ellen has the perfect string art idea for you! This tutorial guides you nice and clearly, step by step, through the whole process of outlining and wrapping the shape of a treble clef.
3. String art greeting cards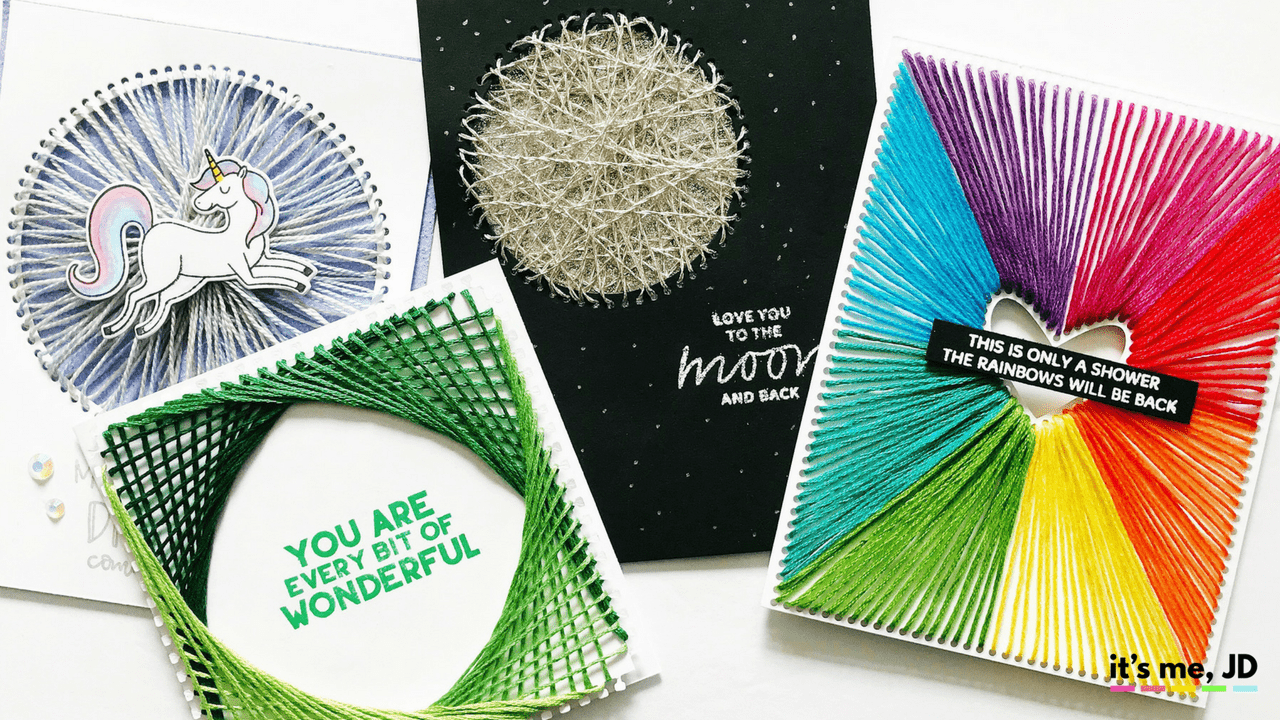 Of course, making a shape on some wood with nails and wrapping string or bright yarn around them isn't the only kind of string are you can do, even if it's the most popular right now. We're also huge fans of the way It's Me, JD outlines the super fun process of making these adorable string art greeting cards be weaving their yarn through holes around the edges of the card's cover in all different patterns!
4. Negative space string art lettering
Perhaps you've actually already mastered the kind of nice, basic string art lettering we showed you before and now you can't help wondering whether there might be not only other fonts, but others ways to make the letters show up within the piece? In that case, we think you simply must try your hand at this technique from Instructables that teaches you how to make negative space letters, where the shapes are established by blank spaces in the woven string, rather than by the string itself.
5. DIY air plant string art