DIY Projects Made from Cardboard
Even when you're a seasoned crafting enthusiast with lots of practiced skills, sometimes it's nice to create something simple. Every once in a while, we get back to our crafting roots and get the urge to do some cut and pasting, some colouring, or make something out of cardboard. We've been thinking a lot about the latter lately because that's something we can do with our kids! That's how we found ourselves scouring the Internet for awesome cardboard craft tutorials that might help us make things extra fun and cool.
1. Cardboard foosball table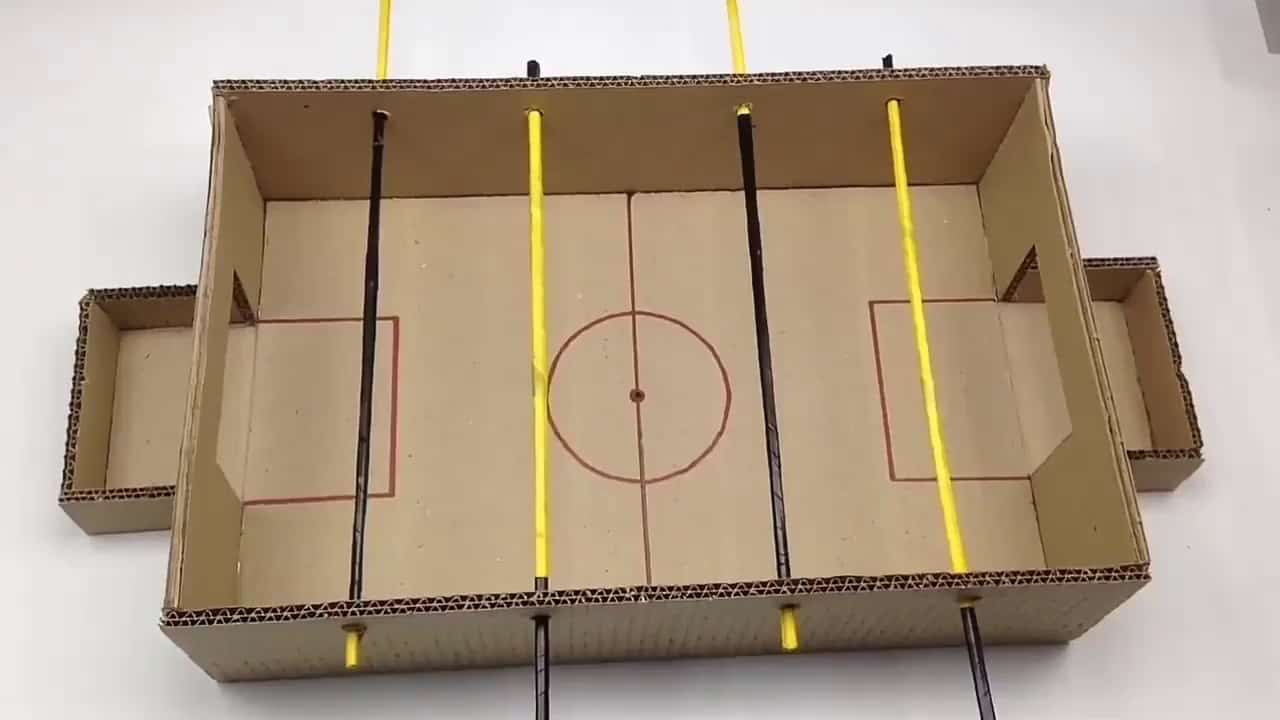 If you're going to put in the time and effort it takes to make something from scratch with your cardboard, would you much prefer to make it something that has a sort of interactive feature, so you and your kids can keep using it after it's finished? Then we have a feeling this funny foosball table outlined step by step on Creator Guy might be right up your alley!
2. DIY cardboard coin sorting machine
Maybe you've been trying to teach your kids about money and coin counting lately so they can learn how to pay for things themselves, so you're looking for crafty ways to keep them interested? Then perhaps you're the perfect person to give this simple but impressive cardboard coin counting machine outlined step by step on Julia DIY a try!
3. Cardboard mini drawers
Like most crafters, do you have lots of little supplies and trinkets lately around at all times, meaning you always need somewhere to put them? In that case, we have a feeling you could solve some of your problems by making yourself a simple but very practical set of cardboard drawers, just like these ones featured in detail on Creative DIY!
4. DIY cardboard cloud with lights
Perhaps you're the kind of person who always prefers to keep what they're creating whimsical and cheerful, but you'll admit you like a bit of practicality as well? In that case, we have a feeling this adorable DIY cloud light made with cardboard, paint, and fairy lights might be right up your alley! Take a better look at Mommo Design to see how you can make one of your own.
5. Rope wrapped cardboard basket