15 More DIY Sharpie Art Ideas To Have Fun With
Even the most novice of crafters can handle a Sharpie marker. And thankfully, there are lots of ideas when it comes to making art with one of these classic office supply pieces. Here are 15 more DIY Sharpie art ideas to have fun with and create something your proud of. Go out to the store, buy yourself a fresh pack and start dreaming about all of the possibilities!
1. Sharpie Tiles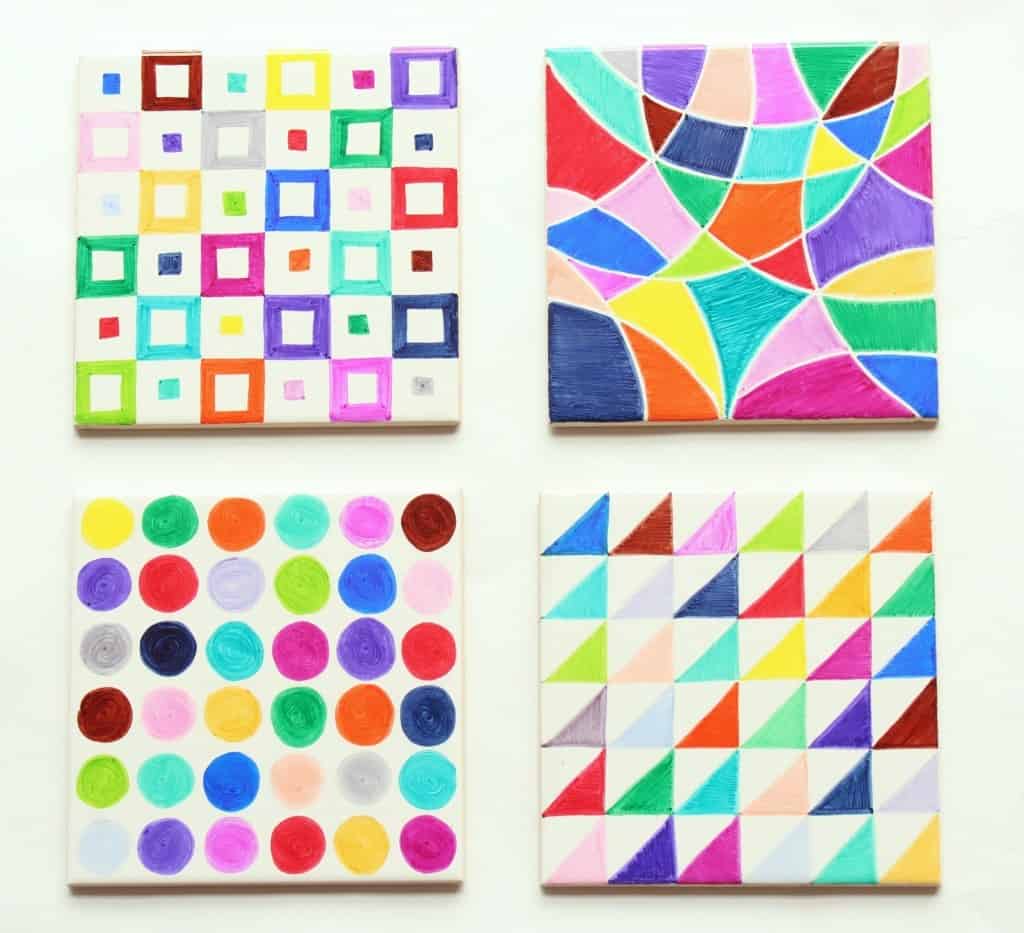 Grab some free tiles from the hardware store and go to town! You can turn these into a fun art project or create some homemade coasters out of them. Grab the details at Crafthubs and get the kiddos involved as well.
2. Sharpie Tree with Multi-Color Leaves
We're swooning for this piece of Sharpie art. And we can't help but think of how beautiful the finished product would be framed and hung on the wall. Have fun with some different colors and get your creative juices flowing. (via)
3. Watercolor Nail Art
You can even take some Sharpie markers into the beauty department! Create some gorgeous, watercolor nails with some help from this YouTube video. We're loving the finished look, aren't you?
4. Sharpie-Stained T-shirts
Living Well Spending Less shows us how to take some Sharpie markers and design some t-shirts. Whether it's for camp, the local football game or just to test your creativity, it's a great project to test drive. It's also a great project to have friends and family help out with.
5. Sharpie Doodle Shoes
Pinterest featured this great tutorial and we instantly fell in love! Just look at what you can do with the right pair of shoes and a couple of Sharpie markers! Dive in and start getting creative and imaginative with the design.
6. Sharpie Graphic Pillows
Even some old pillows can get a makeover. Take the leap over to DIY & Craft and check out all the details behind these designs. There's a certain watercolor finish that makes them a bit more romantic and delicate.
7. Pet Owls
Instead of pet rocks, you could create "pet owls" instead! If you love coloring and getting creative with design you could easily make these for friends and family as a fun little keepsake. It's also quite a relaxing project to take on! (via Pinterest)
8. Sharpie Ornaments
Simple As That gives us a more obvious project idea. Grabbing some plain ornaments and Sharpie markers is a great – and inexpensive way – to give the kids an afternoon of fun at Christmastime. And you'll love having their designs on the tree for years to come.
9. Sharpie Scribble Mug
Then again, grabbing some white mugs and some Sharpies and handing out to the kids is also a great idea. Gifts for mom, dad or even their teachers and coaches. Let them be creative and then you bake the design on afterwards. (via)
10. Sharpie Watercolor Planters
Here's more watercolor designs that you can learn how to make with some help from Sharpie markers and Brit + Co. Jazz up your potted plants in an unsuspecting way! You'd be surprised how much prettier your nooks, crannies and windowsills will be.
11. Sharpie Canvas Apron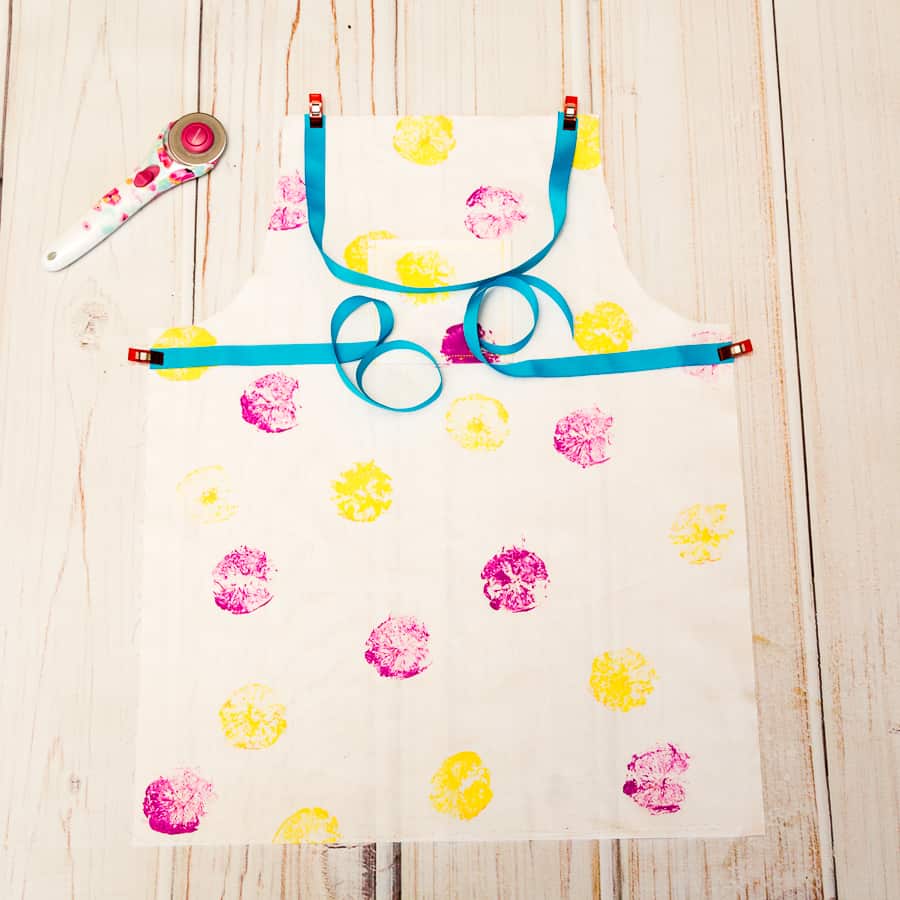 Your apron just got a bit more colorful too! Hop on over to Coral & Co. for the full tutorial. Make one of these cuties for yourself, a friend or as a gift to your neighbor or your kiddo who loves to get crafty or bake on the weekends.
12. Sharpie Marker Jar
This one is a no brainer too but when we found this one on Pinterest we knew we had to feature it! But whether it's obvious or not, decorating the jar you're keeping your doodling tools in is genius! Grab your favorite colors and get to work.
13. Sharpie Mini Notebooks
Lines Across gave us a fun tutorial on how to make up some mini notebooks. Whether they're for work, for school or just to jot down ideas, to-do lists and grocery lists, they're versatile little bits that will definitely come in handy. Learn how to add the funky designs after the jump!
14. Sharpie Ceramics
Have some old ceramics that need a makeover? All you need are some Sharpies to make them seem a bit more on trend and in style. You can even gift a new, plain set to a bestie after you add some personal touches to it. (via)
15. Sharpie Agate Coasters
And finally, if you hop on over to 5 O'Clock Design Co., you'll learn how to make these gorgeous agate coasters with some help from your Sharpie pens! Watercolor or inspired by a slice f beautiful rock or crystal, these beauties will be a great addition to your home.