15 More DIY Sharpie Art Ideas To Have Fun With
Even the most novice of crafters can handle a Sharpie marker. And thankfully, there are lots of ideas when it comes to making art with one of these classic office supply pieces. Here are 15 more DIY Sharpie art ideas to have fun with and create something your proud of. Go out to the store, buy yourself a fresh pack and start dreaming about all of the possibilities!
1. Sharpie Tiles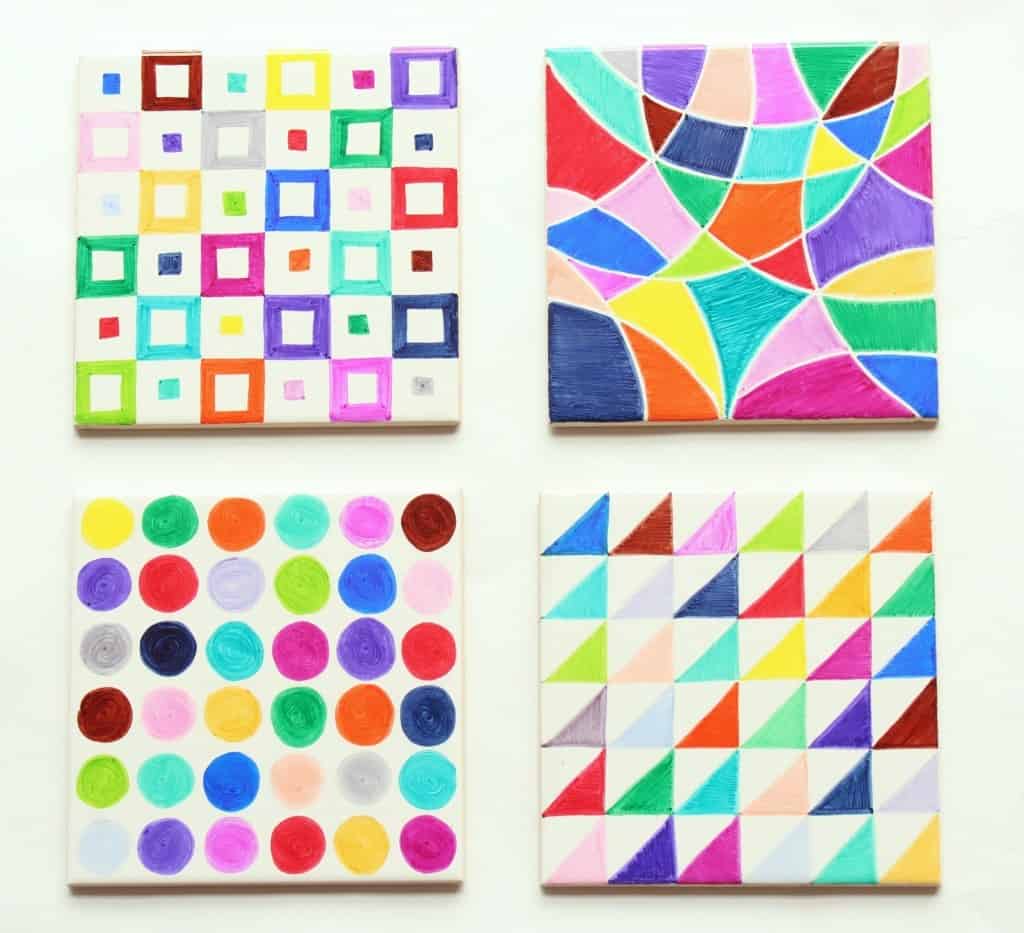 Grab some free tiles from the hardware store and go to town! You can turn these into a fun art project or create some homemade coasters out of them. Grab the details at Crafthubs and get the kiddos involved as well.
2. Sharpie Tree with Multi-Color Leaves
We're swooning for this piece of Sharpie art. And we can't help but think of how beautiful the finished product would be framed and hung on the wall. Have fun with some different colors and get your creative juices flowing. (via)
3. Watercolor Nail Art
You can even take some Sharpie markers into the beauty department! Create some gorgeous, watercolor nails with some help from this YouTube video. We're loving the finished look, aren't you?
4. Sharpie-Stained T-shirts
Living Well Spending Less shows us how to take some Sharpie markers and design some t-shirts. Whether it's for camp, the local football game or just to test your creativity, it's a great project to test drive. It's also a great project to have friends and family help out with.
5. Sharpie Doodle Shoes