Frozen Yogurt Recipe With Raspberry and Blueberry
This frozen yogurt recipe with raspberry and blueberry make the perfect after-school snack! I'm always looking for easy snacks for the kids, and if I can get some healthy ingredients in there too, it's a double win!
These little bites are made with Greek yogurt, honey and melted white chocolate, all mixed together with fresh berries. I've gone for blueberries and raspberries – which also makes them perfect for Memorial day!
It's the first thing the kids ask for when they get in from school. And if you're having one of those mornings when everybody is running late – they make a great on-the-run breakfast (you could even make them more 'breakfasty' with a sprinkling of oats).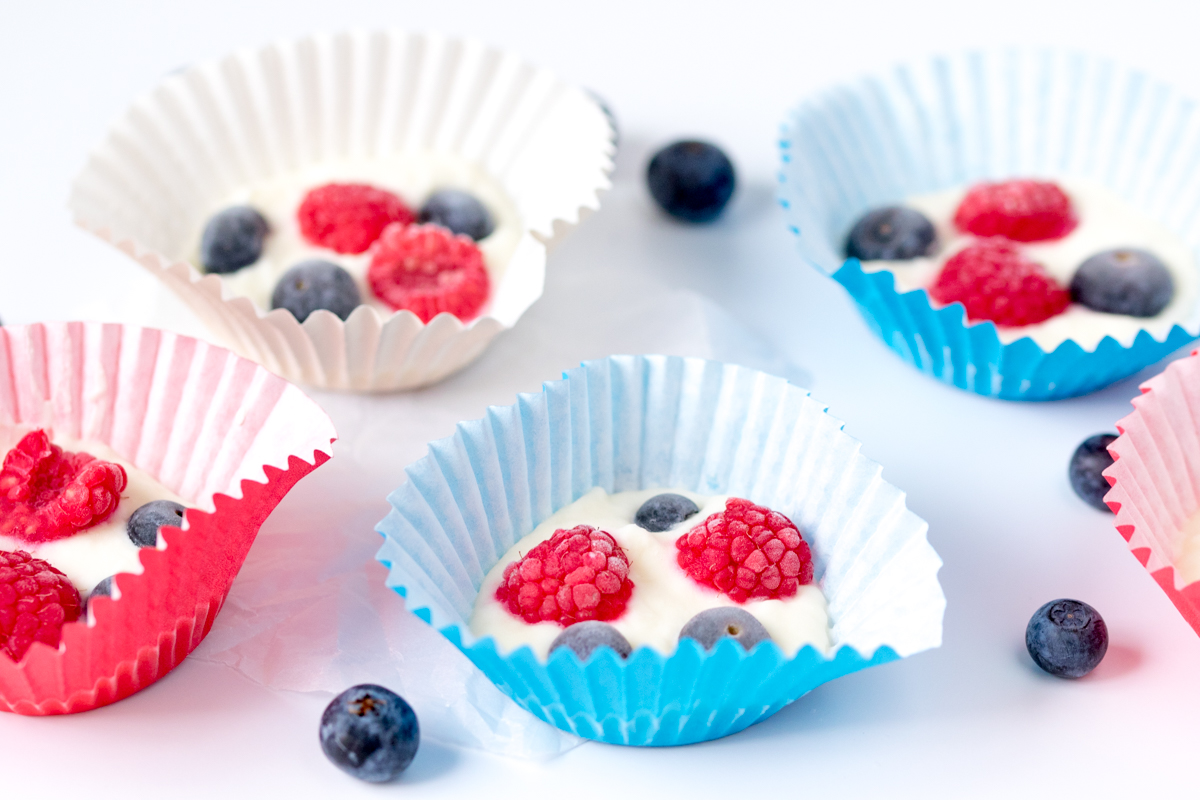 You can make the bites in silicone muffin trays, or even just using muffin liners if you like. Using the muffin liners are good to help keep those little hands clean – as they can be used as a wrapper.
The bark bites are really versatile – we like to swap and change the ingredients. Chopped strawberries and chocolate chips go down well.
Or if you'd like a tropical feel, add small chunks of pineapple and mango.
Do your kids have a favorite after-school snack? We'd love to hear. Tweet us @diyscom
Here's what you'll need for homemade frozen yogurt:
Makes 14-15 bark bites
2 cups Greek yogurt
2 tbsp honey
3.5 oz white chocolate, broken into chunks
1 cup fresh raspberries, sliced in half
1 cup fresh blueberries
Step by step guide of how to make frozen yogurt:
Place the chocolate into a small bowl and melt over a double boiler or in the microwave in 20 second bursts (stir in between each burst to stop the chocolate burning). Allow to cool for 5 minutes.
Place the yogurt and honey in a bowl and add in the melted chocolate. Stir to combine.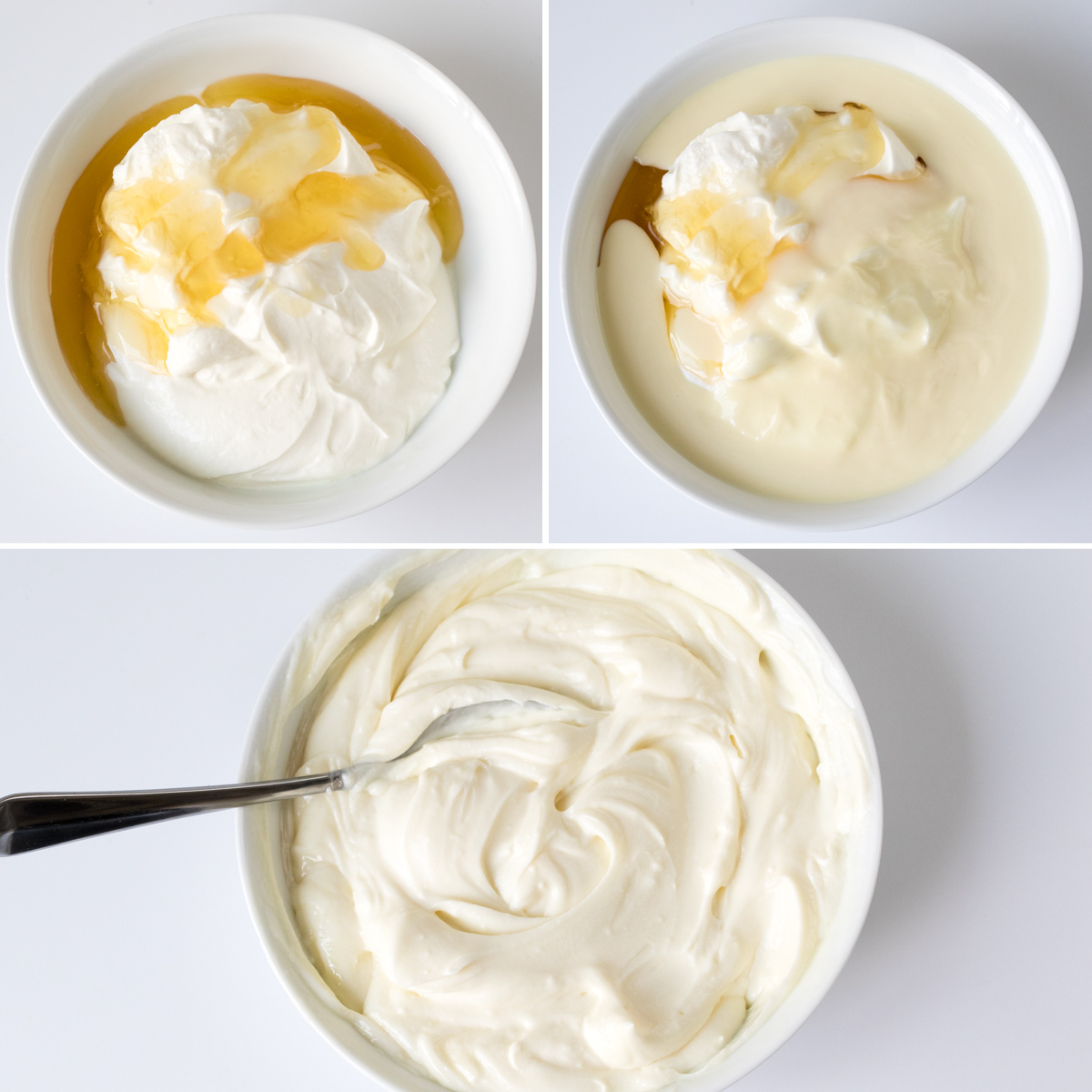 Spoon the mixture into the holes of a silicone muffin/friand tray or directly into muffin liners. You should be able to make 14-15 bites. Smooth out the top using the back of a spoon.
Top with the berries and place in the freezer for a minimum of 2 hours.
Once frozen, pop the bark bites out of the silicone tray and place in a plastic bag in the freezer to eat whenever you need a snack!
So creamy and delicious!