DIY Projects Made With Beeswax
When it comes to making your own all natural products, one of the biggest materials we recommend using is beeswax! Besides being a healthy, effective choice for beauty products like lip balms, you can also use it to create decorative things like candles.
check out these 15 awesome DIY projects made either entirely or at least in part from beeswax. We think you'll find that's is easier to work with than it looks!
1. Beeswax bug bite and sting balm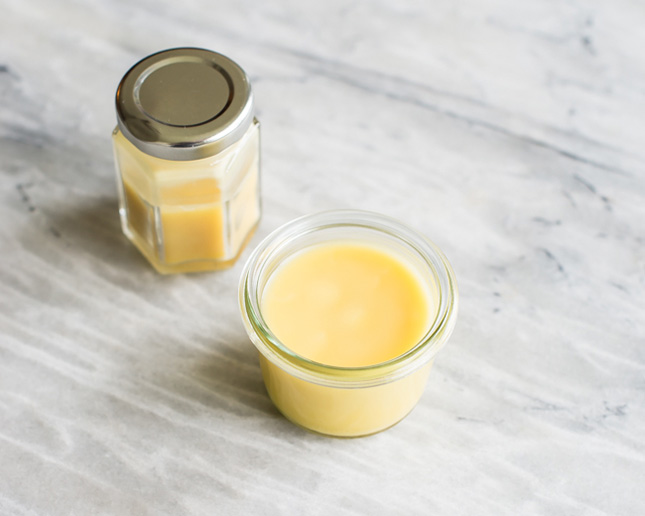 Here's a little bit of irony for you: beeswax actually makes a great base for a soothing bee sting and bug bite balm! This recipe from Hello Natural helps to calm the itchy redness of bites and stings, keeping them clean each time it's applied too. It'll help the sore spot feel far less irritated.
2. DIY beeswax lip balm
Do you hate the waxy feeling that many mass produced lip balms leave on your lips? Well, here's another ironic fact about beeswax: even though it's actually wax, it produces a lip balm that feels much smoother and less greasy on your lips than store bought lip balms. It's also a bonus that you can choose your own scent if you're making it yourself! Check the recipe out on Fellow Fellow.
3. DIY beeswax hair pomade
Do you have short hair that you often use hair wax in to style, but you're having trouble picking out which store bought product gives you the best hold? Maybe it's time to try something a little more natural and homemade instead! Beeswax makes a great base for a hair pomade that will give you a lot more control of your tresses. See how it's made on Goldmine Journal.
4. All natural solid perfume
Do you enjoy smelling pleasant throughout the day but you find it too easy to overdo it with liquid perfumes? Perhaps you have a close friend who is a little bit sensitive to widely marketed scents but doesn't mind more subtle, natural perfumes. In that case, we suggest making your own all natural solid perfume! Free People shows you how to do it using beeswax.
5. Homemade beeswax sun screen
Do you have a few skin sensitivities that make it difficult to find a good sunscreen? DIY natural options might help you solve this issue because they're gentler on the skin, but some of them are less effective at blocking UV rays. The best solution we've found so far is to make yourself a homemade sunscreen that involves beeswax! We really like this one by Homegrown and healthy.
6. Sunscreen lotion bars
Do you like the idea of a beeswax sunscreen but you're not sure you want to be digging your fingers into a pot of it and smearing it all over with your hands? Here's an option that's a little more convenient and less messy! A sunscreen lotion bar lets you apply by rubbing it across your skin like you might with a bar of soap, but it's just as effective as the kind in the pot. The hydrating lotion ingredients will also leave you feeling smooth! Get the full walk through from Mommypotamus.
7. Drawing salve for splinters
The Nerdy Farm Wife has perhaps the most useful idea for beeswax on this entire list. Have you ever heard of drawing salve? We hadn't, but now with think its genius! The ingredients in this particular recipe will help your skin ease a splinter or sliver back out of your skin when it's embedded too far for you to grab with tweezers. At the same time, it'll soothe the wound site and help with pain.
8. Beeswax ornaments
Have you always been intrigued by hand crafting and hand carving things out of unconventional materials? Perhaps you've seen artisan soap carvings at crafting fairs but you're not sure you'd like to work with something quite as scented as bars of soap. Well, you can actually do something similar with beeswax! Check out how Garden Mama made these adorable little springtime ornaments that will look great hanging around your home or from the branches of a little tree.
9. Scented beeswax crayons
Do you love making fun crafts with your kids, but especially adore making things that they can actually get some use out of after? These scented beeswax crayons might be just what you're looking for! Besides being a blast to mix, mould, and dye, your kids will love actually colouring with these when they're finished. Check out the steps for making them on Parent Savvy!
10. Beeswax and acorn floating candles
Beeswax is great for any type of candle, but we think these adorable little acorn cap tea lights are particularly unique! The best part is that they actually float if you place them on top of a bowl of water. This transforms them into a whole light display rather than just a collection of candles. See how surprisingly easy they are to make on Indulgy.
11. Luscious beeswax body lotion
Do you find that some scented body lotions from the store irritate your skin or your nose? Make yourself a natural beeswax body lotion instead! It'll leave your skin feeling just as smooth and hydrated, if not more. Find out how it's made on The Makeup Dummy.
12. Beeswax survival candles
Do you like to be prepared in case of emergencies? Do you already have a small survival kit in your basement just in case the power ever goes out for a long period of time? As helpful as the decorative candles around your home might be for a small amount of time, they'll burn through quickly. As concentrated beeswax candle in a tin, like this one by Teotwawki, will give you more light for much longer.
13. Non-plastic beeswax food wrap
Are you trying to cut down on your carbon footprint and live a little more green, especially when it comes to kitchen waste? Then you're probably in need of a replacement for plastic wrap when you need to cover your leftovers! Believe it or not, a very thinly spread layer of beeswax is the perfect alternative for keeping things fresh. Check out how it's made on Improvised Life.
14. Beeswax leather polish and conditioner
Do you have a favourite pair of leather boots that are starting to show signs of wear and tear? A little bit of weathering actually looks great on leather, but you'll still want to protect them a little if you want to make them last. Take a look at this beeswax based leather polish and conditioner! It'll restore some of the shine and protect the material from water in rain and snow. See how it's made on Instructables.
15. Beeswax modeling clay
There are plenty of fun things that you can buy your kids to help keep them creative, but we like it even better when we can make those things with them instead. It's like a bonus craft, or two DIY projects in one! Instead of purchasing modeling clay, try making your own out of beeswax. Your kids will get into the swing of doing handmade things before they've even gotten to the part where they turn the clay into sculptures. Get all the information you need from Parent Savvy.
Have you made other DIY projects with beeswax that you don't see here? Tell us how you did it in the comments section!