20 of the Most Perfect DIY Gifts For The Pregnant Women In Your Life
Women go through so much during pregnancy. There are highs, there are lows, there's lots of waiting, anxiousness, scary moments and more. And it's the perfect opportunity to give those women you love something extra special during this rollercoaster of a time. And here are 25 of the most perfect DIY gifts for the pregnant women in your life.
1. Pregnancy Care Kit
Todayi has one of the best and easiest to whip up ideas on the list. This pregnancy care kit will have the new mom-to-be ready for anything that comes her way!
2. Two-Seam Maternity Dress
Surprise her with a handmade dress that's both comfortable and perfect for gliding over a growing belly. DIY Maternity has all the details.
3. Ruffle Belly Band
See Kate Sew makes a ruffled belly band that's just too adorable. Make her one of these and allow her clothes to fit better while making her more comfortable and stylish.
4. Pregnancy Journal
Head on over to Somewhat Simple and grab some inspiration for this pregnancy journal DIY. Gift this to the new mommy and have her record her experiences.
5. Nurse Thank You's
If she's close to her due date, do her a big favor! Whip her up some of these nurse thank you bags – idea from Deer Park Farms. She can pass them out when the hard part is all over.
6. Brunch Basket
What better way to a pregnant woman's heart than through food? Create a brunch basket like you see here from Everyday Occasions and really make her smile!
7. Herbal Foot Soak
Garden Therapy has a great DIY recipe for an herbal foot soak. And mommy-to-be's will love the bit of pampering.
8. Mason Jar Cookie Mix
Over at Something Turquoise, you'll find an eat DIY gift to whip up and surprise your pregnant friend with. The way to her heart is through her stomach!
9. Baby Files
Unoriginal Mom has one of the most time-saving, life-saving DIYs on the list. The mommy-to-be will absolutely love these baby files to organize LIFE with!
10. Dry Shampoo
Make her job a little easier at home or when she goes into the hospital. Create some of this dry shampoo from Wellness Mama for her to carry with her.
11. Chocolate Truffles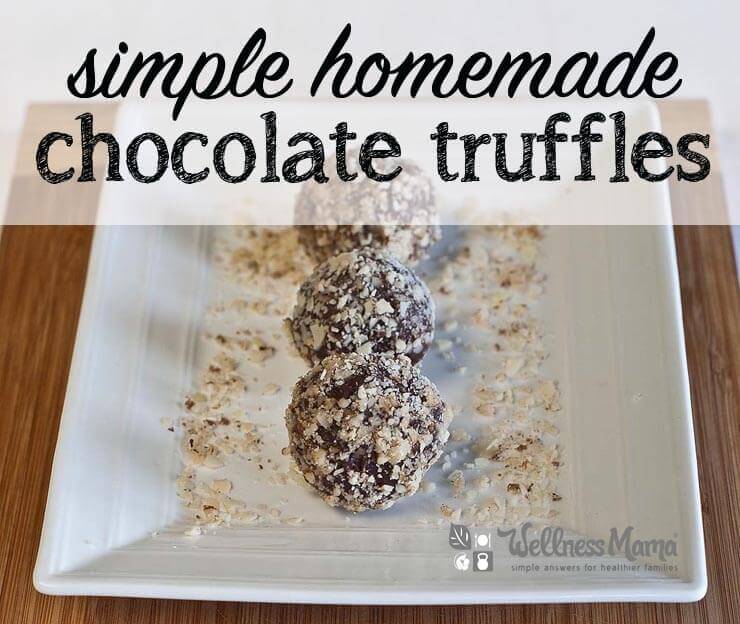 Have her indulgene a bit and give in to a craving with these healthy chocolate truffles from Wellness Mama. Go on and whip up a batch for her!
12. Strawberry Body Scrub
Pamper her a bit with some homemade strawberry body scrub, that's safe for the baby! Head on over to Celeb Baby Laundry for the recipe.
13. Bow Belt
See Kate Sew also has this nifty DIY featured. Decorate that belly with an adorable bow band that cinches and accents in a charming way.
14. Belly Butter
Help her keep stretch marks and itching as bay by whipping up some of this DIY pregnancy belly butter. Jellibean Journals has the recipe!
15. Contour Pillow
Homemade Toast shows us how to make a contour pillow for the mom-to-be! Make her naps and overnights so much more comfortable throughout her pregnancy this way.
16. Felt Letters
Help her finish off the nursery with these charming felt letters. Learn how to create them over at Made by Rae.
17. Hair Bow Holder
If she's having a little girl, this DIY project is the perfect gift to help her get organized and excited! U Create has all the details.
18. Striped Knit Dress
Here's another piece of adorable clothing you can make for the mommy-to-be in your life. She'll love this look from DIY Maternity.
19. Swim Suit
Yes, you can even gift her with a swim suit to enjoy while she's preggo! Learn how to sew it over at DIY Maternity.
20. Skirt Makeover
Take a dress and turn it into a maternity skirt with the help of One Little Momma. Isn't this DIY adorable?!