Update Your Wardrobe with these Sexy and Stylish Summer Crochet Patterns
Are you sick of looking into your closet and finding nothing to wear? If so, try updating your summer wardrobe with one of these sexy and stylish crochet patterns.
Tunic Coverup
The loose and open structure of this tunic makes it perfect for use as a cover up after a day of swimming at the beach. Visit Crochet Patterns to Try for the details.
Casual Crop Top
Show off a toned midsection in this sexy crop top. Get the pattern at Beautiful Crochet Stuff.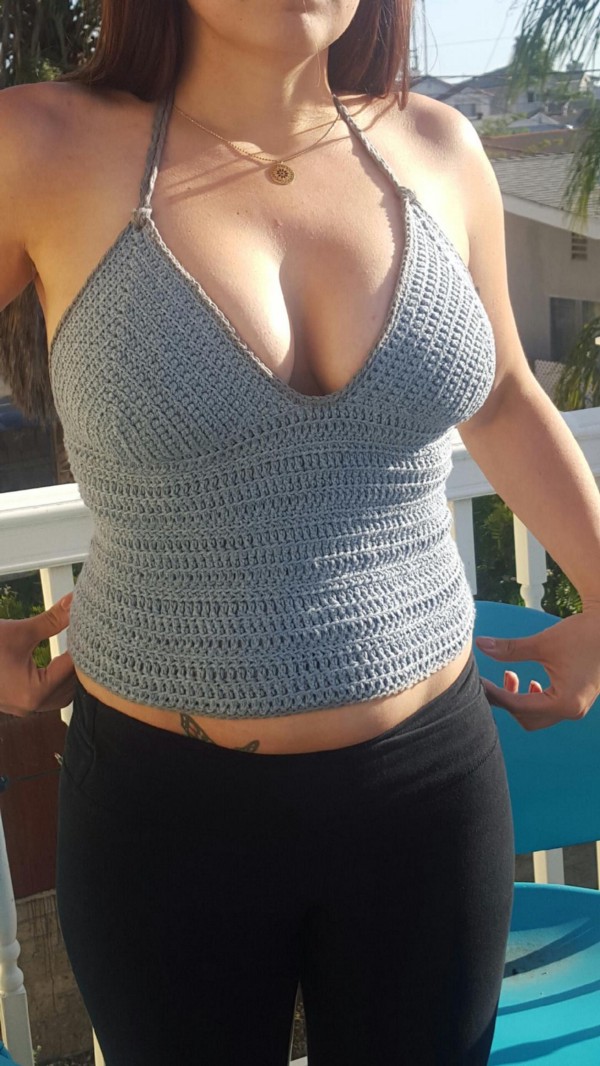 Essential Halter
Perfect for those of you are a bit larger on top, this pattern includes a extra tight row of single crochets underneath the cups for additional breast support. Visit Medium to learn more.
Sleeveless Mandala Top
Play with the colors in this mandala inspired summer top to create an endless variety of looks.  Ravelry has the pattern.
Boxy Boho Tee
Layer this loose tee with a lace see-through pattern over your favorite cami for a subtly seductive summer look.  Blog Lovin' has the pattern.
Quick and Easy Halter
If you've got nothing to wear and a big event coming up, this quick and easy crochet project is the perfect choice.  Ravelry has the details.
Pineapple Skirt
The pineapple pattern on this skirt lets the under layer peek through. Visit Sweet Nothings for the pattern.
Crochet Maxi Skirt
If the maxi skirt trend is more your style, this pattern from Beautiful Crochet Stuff is sure to please. Crochet one in every color and your summer wardrobe is complete.
Red Cotton Dress
Surprise your significant other by wearing this sweet little number on your next date.  Ravelry has the pattern.
Tube Top and Boy Shorts
Make a tube top and matching boy shorts with Crochetology's free pattern. You'll need 3-ply cotton yarn and a 2.4 mm hook for the project.
Bolero
If you tend to get a little chilly in air conditioned buildings, keep a bolero on hand to layer over your outfit. Visit Blog Lovin' for the details.
Lace Scarf
This light and airy lace scarf is great way to accessorize a plain tank or cami. Make My Day Creative has the pattern.
Espadrilles
If you'd prefer something with a little more structure on your feet, make a pair of espadrilles in your favorite color.  Scachenmayr has the details for this fun DIY project.
Crochet Bag
Carry sunscreen, your favorite sunglasses, and other summer essentials in this boho tassel bag from Persia Lou. You'll need to know the half treble crochet stitch before beginning.