Usually canvases are used to paint on, but for this DIY, we're using them in a different way. Add a bit of color to your dorm room or bedroom with this canvas art, that's sure to pop out at you. This simple DIY will take you less than 15 minutes to make.  You can create any letters with it and use it as a banner for a party or name sign.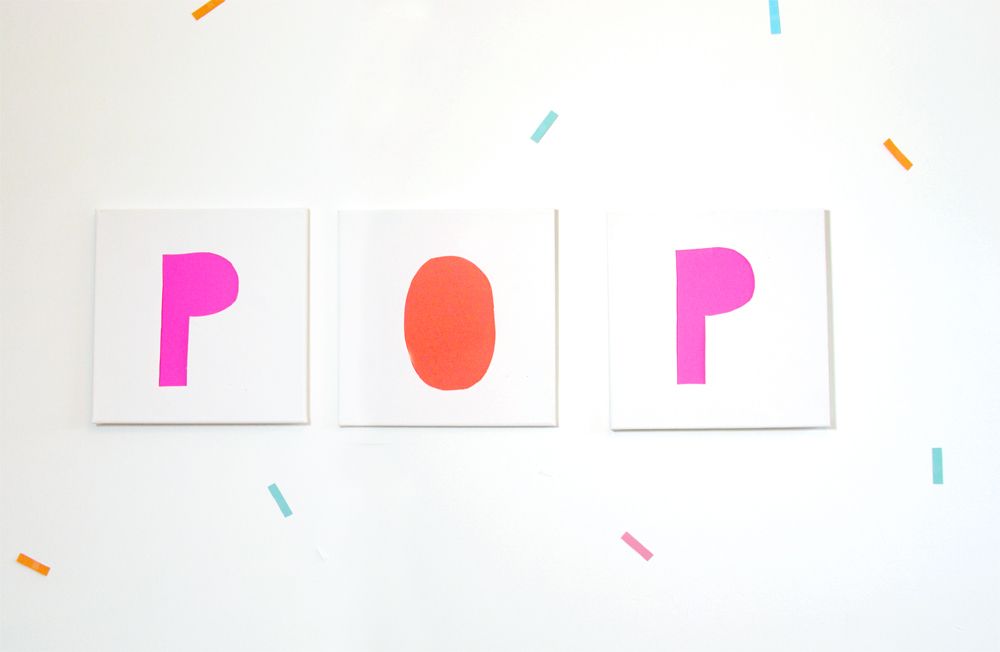 For this DIY, you'll need:
Three 12 x 12 white canvases
Colorful cardstock paper
Craft knife
Pencil
Step 1:
First, determine what you want each letter to be. Choosing simple letters like "O" or "L" will be easier to cut out than more complicated shapes like "M" or "S."  When choosing, think about names and fun words that you don't mind to see hanging on your wall for a while.
Step 2:
Flip the canvas on the back, with the front face down. Draw a letter on the inner part of the canvas. You'll need to draw the mirrored image of the letter so when it's complete it shows correctly on the front. You may make a few mistakes, so erase as needed. You can also print letters on a sheet of paper, cut it out and then trace it onto the back of the canvas if you don't feel comfortable with freehand drawing. Don't worry too much about imperfections when drawing- as long as you have a basic outline of the letter, you can clean up any imperfections with the knife.
Step 3: