13 DIY Decor Pieces To Add To Your Log Cabin
Do you have a place near the lake or a cozy cottage in the mountains? Maybe you've just built the home of your dreams in rustic style on a piece of land in your hometown. Whatever the case, we've found 13 of the most charming DIY decor pieces to add to your log cabin. Take a peek at some of these unique finds below!
1. Copper + Wood Side Table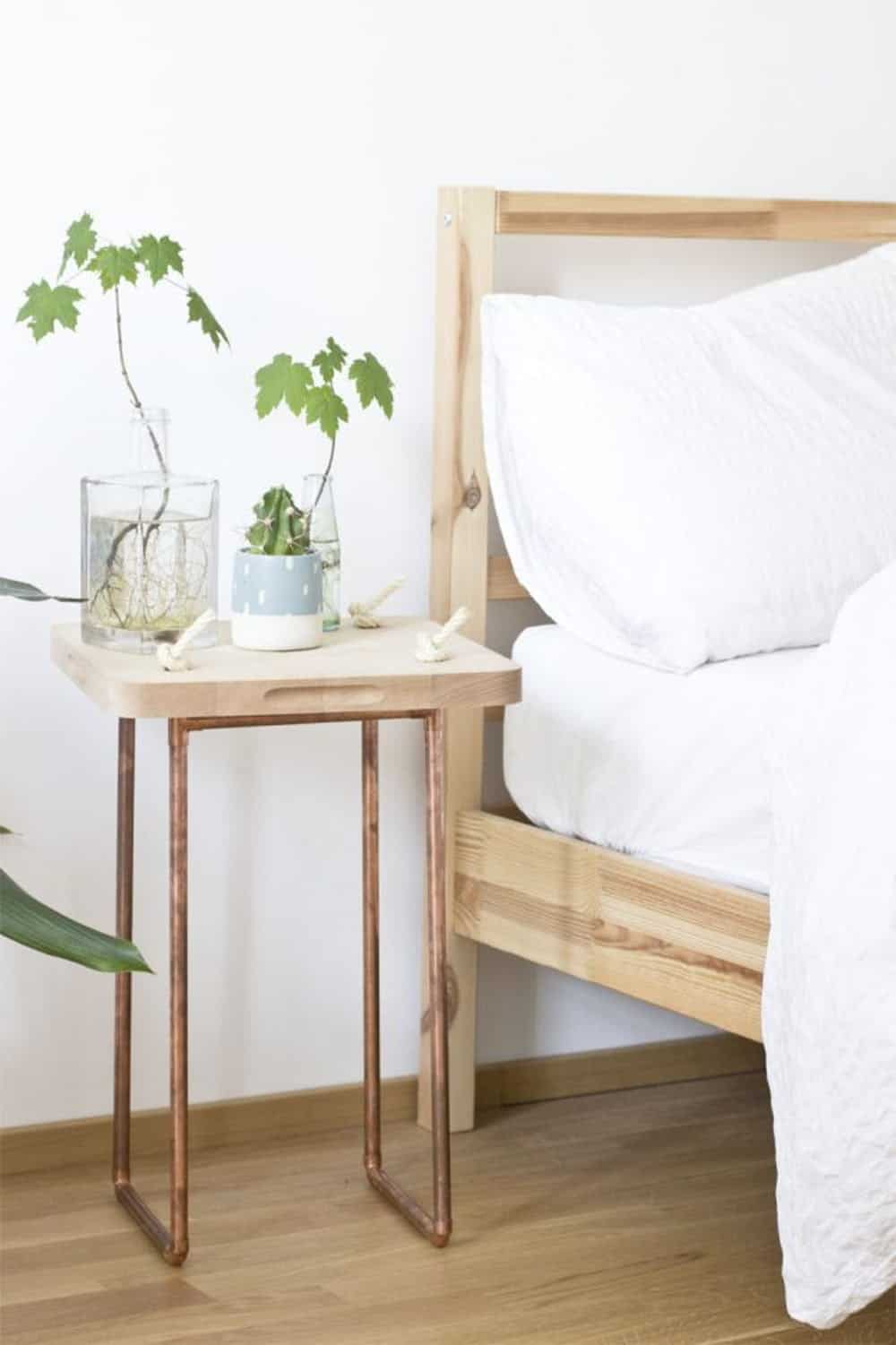 You can DIY some of your own furniture for the cabin – including chairs, benches … and side tables too. Use this in the bedrooms or in the living spaces. And add a modern edge by mixing wood with copper. Check the details at Look What I Made.
2. Wood Plank Cross Stitch
Make it & Love it walks us through the process of taking an old wooden plank and turning it into a fun new piece of decor for the walls. Cross stitch is a charming way to decorate any house, but it's particularly perfect in such a farmhouse-inspired scene.
3. Mason Jar Storage
Mason jars are a no brainer when it comes to creating decor for your log cabin. And we love this Mason Jar Crafts tutorial. Use these pretty pieces to organize all the bathroom necessities.
4. Grapevine Wreath
Every home needs a pretty wreath and when it comes to log cabin – grapevine styles are the best route to take. This one from At Home With the Barkers includes a bit of greenery that adds just the right amount of femininity needed.
5. Farmhouse Rods