How To Paint Furniture With Chalk Paint
Chalk paint has become incredibly popular over the last year or two, and with good reason – it is a wonderfully functional type of paint with a lovely range of colors. And there are a number of finishes that can be achieved as well. Today I will show you how I refinished a TV stand using a beautiful pale blue chalk paint.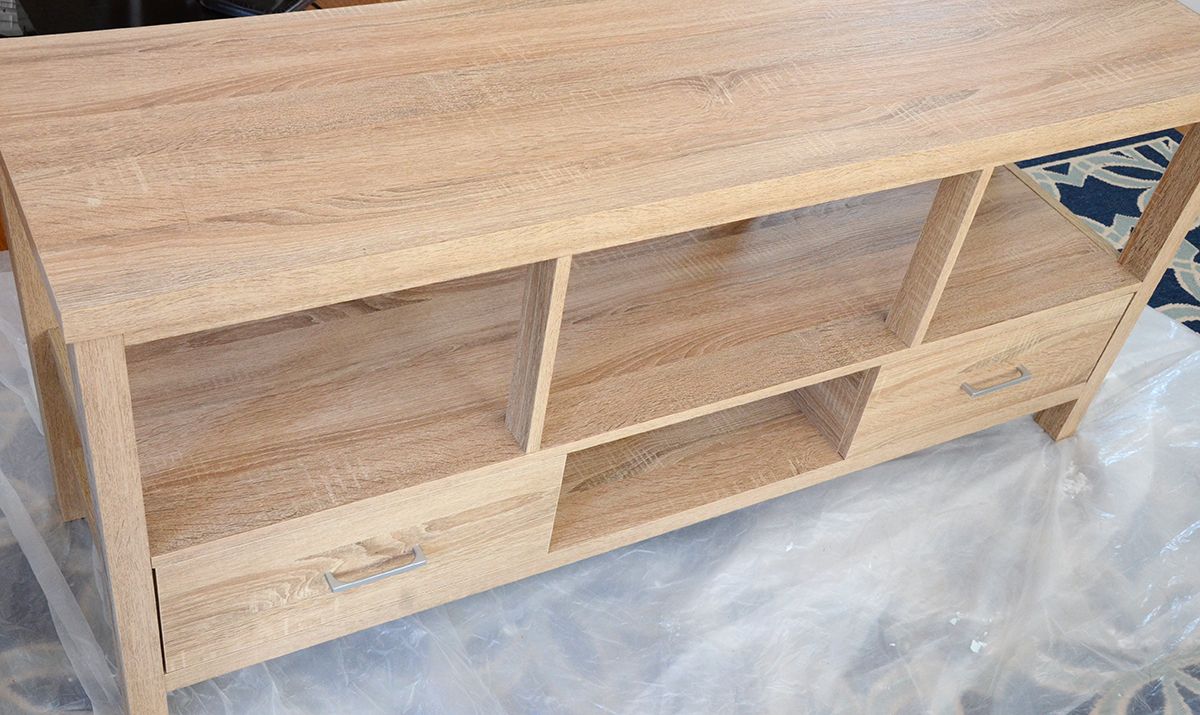 Here's what the TV stand looked like before. It has a bit of a texture, as you can see from the photo, but overall the surface is fairly smooth. One of the major benefits of chalk paint is that you don't need to sand your furniture piece beforehand, no matter what the finish is. There is something about the way the paint is made that allows it to adhere nicely to a variety of different surfaces. The other benefit is that you can paint over partially dry paint without it peeling up.
Here's what you'll need to refinish your own piece of furniture:
Begin by wiping the furniture down with a damp paper towel. This will remove any dirt or dust that may have accumulated. Place a dropcloth or tarp underneath your piece to protect the floor.
Next, shake your can of paint vigorously and then open it up. Mine seemed very thick (you can see the consistency in the photo above). Use a paint stirrer to finish mixing it up.