Get your sweet fix with this chocolatey Oreo coffee milkshake! Not your average milkshake, this creamy chocolatey version combines the sweetness of ice cream, whipped cream and Oreos along with the caffeine kick of espresso. And lets not forget the addition of toasted marshmallows and more Oreos for garnish!
So good on a hot day, and filling enough that you probably won't have room for lunch!
You can leave out the espresso if you're making this for kids. If you're making it for yourself though, go ahead, it gives the milkshake a delicious frappucino feel.
Kick those sandals off and relax in the garden with one of these and a good book. My idea of heaven!
Once you've tried this one, try experimenting with some different flavors:
Replace the vanilla ice cream with chocolate or coconut
Drizzle on black cherry or salted caramel sauce instead of chocolate
Sprinkle with toasted coconut flakes and chocolate curls
Oh, I'm drooling now, might just have to try all of those combos at once!
What would you add to make your milkshake extra special? We'd love to know, tweet us @ DIYS!
Here's what you'll need:
Serves 2
3 cups vanilla ice cream
1 sachet of hot chocolate cocoa powder (the sweetened variety)
1/2 cup full-fat milk
3 shots of espresso (or a 1/3 cup strong coffee)
7 oreos
2 tbsp chocolate syrup
Freshly whipped or aerosol cream to decorate
6 white marshmallows
Steps:
1. Place the ice cream, hot chocolate powder, milk, espresso and 3 Oreos into the blender or smoothie maker.
2. Pulse until you can no longer see Oreo pieces (about 10 seconds).
3. Thread 3 marshmallows each onto two skewers. Use a chef's blow torch to gently char them (or you can do this under the grill, so long as you've soaked the wooden skewers first).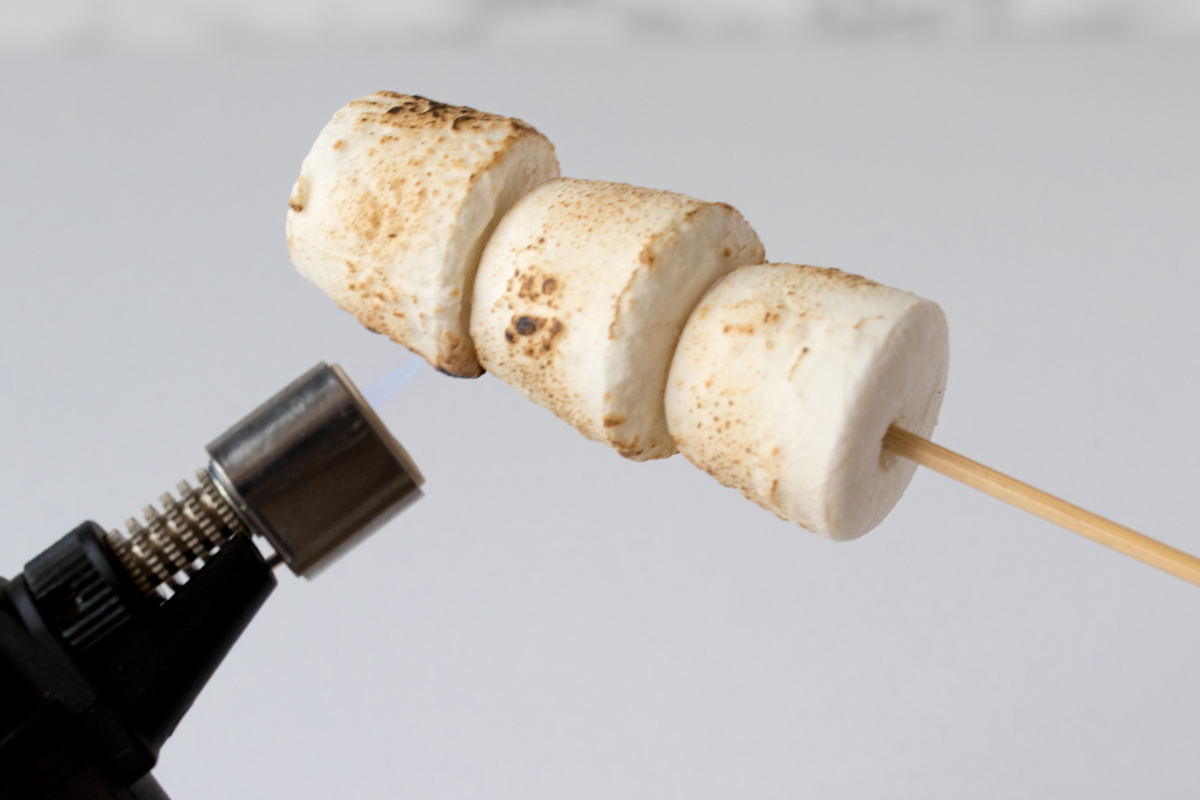 4. Pour the milkshake into two glasses. Top with whipped cream and chocolate sauce. Break up two of the Oreos and scatter them on top of the two milkshakes. Add a marshmallow skewer and one whole Oreo to each milkshake. Serve immediately!
Don't forget those straws now (it gets very messy otherwise!).