Deliciously Smelling Natural DIY Soaps
When you think of the words "natural" and "recipe", the first thing that probably comes to mind is some type of healthy snack. People with sensitive skin, however, often seek out natural recipes for beauty and skin products! These terms can apply to your favourite homemade granola bars or a wonderfully skin friendly, homemade bar of soap! Check out these DIY soap recipes that will leave your skin clean and smooth.
1. Honey soap
Everything Etsy's recipe shows you how to combine honey with essential oils to create a sweet smelling natural alternative to store brand soaps. It doesn't even get sticky like honey does!
2. Lemon and basil soap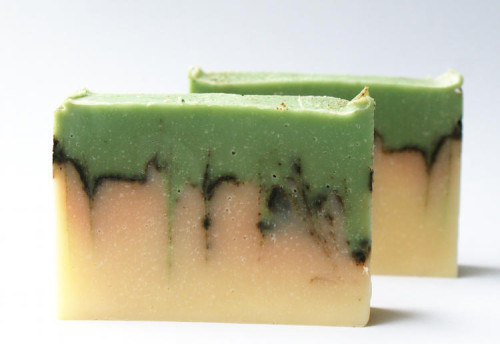 Citrus and herbs are a popular theme in soap recipes because they're cleansing, antibacterial, and they smell great! Soap Deli News combines lemon and basil with essential oils for a fresh feeling bar.
3. Basic natural soap
Are you looking for a solid soap making tutorial but you haven't decided that kind of scent or ingredients you want yet? Check out DIY Natural's instructions that will work with any customized recipe once you've learned the basics!
4. Castile soap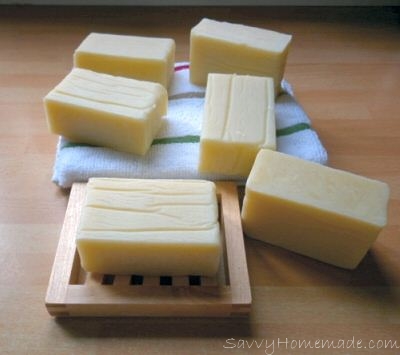 Castile soap is mild on the skin and to the very last ingredient. It's also a good beginner soap for people who are new to making their soaps at home! Get the recipe at Savvy Homemade.
5. Jojoba and Aloe soap
Aloe vera alleviates itchiness and dryness in the skin while jojoba oil promotes the healthy production of the skin's natural oils! Soap Deli News shows you how to make them into one great, skin-friendly bar.
6. Garden mint soap
A host of wonderful natural oils, some mango butter, and mint-infused water are all it takes to make The Nerdy Farm Wife's fresh smelling soap recipe.
7. Summer festival soap
Soap Deli News has your back for summertime music festivals and camping trips! This soap recipe contains oils and other natural ingredients that discourage bugs from biting you while you're enjoying the great outdoors.
8. Lemon soap
Nothing smells as fresh and clean as lemons! A Pumpkin and A Princess shows you how to make your own lemony bar from a shea butter or goat's milk base.
9. Pumpkin soap
The Nerdy Farm Wife has the tutorial to prepare you for fall! A clean pumpkin scent with a vanilla spice swirl will get you cleaned up and into the season.
10. Aloe vera soap
Soap Recipes 101 walks you through the process of making gentle aloe vera based soap that's full of skin-friendly minerals for maximum care.
11. Loofah soap
Humblebee & Me shows you how to make an awesome dual action bar of soap that literally has a section of a natural fibre loofah in the centre for exfoliating your body! Why just be clean when you can be clean and smooth?
12. Chai latte soap
Soap Queen reminds you that chai lattes smell just as good as they taste! You'll even learn how to package your bars like adorable little lattes to make fun gifts.
13. Shampoo bar soap
Most of the natural soaps in this list are versatile. They can be used as face, hand, body, or hair soap. This recipe from Frugally Sustainable, however, is actually designed with your hair in mind!
14. Herb and citrus soap
Hello Glow's recipe combines basil, lemon, mint, rosemary, and orange for an amazing smell and a good antibacterial blend that won't feel too oily.
15. Coconut oil soap
This recipe from Mommypotamus only contains three simple ingredients. As if that's not awesome enough, this tutorial also shows you how to adapt the recipe just slightly to make natural laundry soap!
Do you know someone with sensitive skin who's been looking for alternative soap options? Share this post with them for a little homemade inspiration!