Natural DIY Face Scrubs That Really Work
When it comes to exfoliating, everyone believes something different. First we're told to exfoliate every day, but then we're told that's too much trauma on our skin. Next we're told that larger granules do more work just to find out that their jagged edges are harsh and damaging. Like many areas of beauty, choosing the right facial scrub and building a skincare routine takes time and research.
Once you've settled on a routine that's good for you, however, you can start looking for products that you skin responds well to. What happens, however, if your skin doesn't like anything sold at the local drug store? High end beauty supplies can be pricey and there's no guarantee your skill will like those either. That's where natural recipes come in!
Check out these great DIY face scrub recipes that use safe, natural ingredients and won't cost you a million dollars!
For the pumpkin spice latte lover! You'll need:
1 cup of organic sugar
1/4 cup oil of choice (try olive or coconut oil)
2 tablespoons of raw honey
8-10 drops each of cinnamon, nutmeg, and ginger essential oils
"Better than botox" facial scrub by Kula Mama
This recipe exfoliates and discourages wrinkles and fine lines! Why not take care of two things at once? You'll need:
1 tablespoon of baking soda
½ tablespoon of raw Manuka honey (Manuka honey has wonderful anti-inflammatory properties for the skin)
1 drop of therapeutic grade lavender essential oil
1 drop of therapeutic grade frankincense essential oil
1 drop of therapeutic grade geranium essential oil
Coconut oil and sugar face scrub by Thrive Style
Coconut oil works wonders for any number of skin issues. It's antibacterial, soothing, and gentle. You'll need:
1-2 Tbsp of coconut oil
3 Tablespoons of sugar (any kind of granular sugar is will do)
Tomato scrub to moisturize and tighten by Brit + Co
The combination of tomato juice and oil helps your skin retain elasticity while the salt exfoliates! You'll need:
1 tomato (scoop out just the flesh inside)
Extra virgin olive oil
Iodized salt
Exfoliating honey mask and scrub by Nature's Nurture
Get dual action care for your skin with this recipe that works as a mask and and exfoliating scrub! You'll need:
1 teaspoon raw honey
1/2 teaspoon baking soda
The added lemon in this recipe gives the scrub a fresh scent and is also antibacterial! You'll need:
1 cup of organic cane sugar
1/4 cup of olive oil
2 Tablespoons of raw honey
2 tsp of dried rosemary
15 drops of lemon essential oil
15 drops of lavender essential oil
This lemon sugar scrub might just seem like a simpler version of the previous one, but there's a reason for that! If you have very sensitive skin but you just love the smell of lemons, give this recipe a try instead. You'll need:
3/4 cup of organic sugar
1/4-1/2 cup of grapeseed oil or jojoba oil
5-7 drops of pure lemon essential oil
It's quite possible that nothing else in the world smells as good brown sugar and vanilla. Not only will this scrub make you smell great, but sugar is the perfect size for safe, gentle, exfoliating. You'll need:
1/2 cup of brown sugar
1/2 cup of granulated sugar
1/3 cup of olive oil
2 Tbsp of honey
¼ tsp of pure vanilla extract
½ tsp vitamin E oil
Not only do blueberries make the recipe smell amazing, but the juice will also help clear your pores of toxins while the honey soothes it. You'll need:
1/2 cup of fresh blueberries
2 tbsp of honey
1 – 2 tbsp of sugar
This recipe is a little simpler than those involving different types of raw organic sugar in differently sized granules. Instead, it uses standard sugar and a little bit of salt, which also makes it budget friendly and easy to shop for. You'll need:
 1/4 cup sugar
 1/4 cup sea salt
1/4 cup coconut oil
20 drops lavender oil and 20 drops peppermint oil
Grapefruit-avocado oil sugar scrub by Britt + Co
Avocado oil makes the mixture smooth without blocking your pores while the grapefruit juice fights the toxins your skin faces every day. You'll need:
1 cup of sugar
1/2 a grapefruit, squeezed
3 tablespoons of avocado oil
Soothing oatmeal scrub by She Knows
Oatmeal scrub is great of acne prone skin because it absorbs and removes impurities from the pores. You'll need:
1 tbsp of ground oatmeal
1/4 tsp of salt
1tsp of water or olive oil
Pineapple and papaya facial exfoliating mask by About Style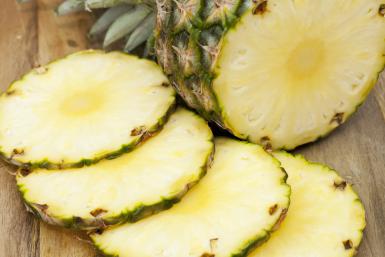 While the juice from pineapples and papayas service as a natural exfoliant (and smell great!), the honey in the recipe helps to calm the skin. You'll need:
1/4 cup of cubed fresh pineapple, the hard stems cut off and discarded
1/4 cup of cubed fresh papaya
2 tbsp of  brown sugar
1 tbsp of sweet almond oil
1 tbsp manuka honey (or regular honey if you don't have manuka)
Coffee grounds face scrub by Stylecaster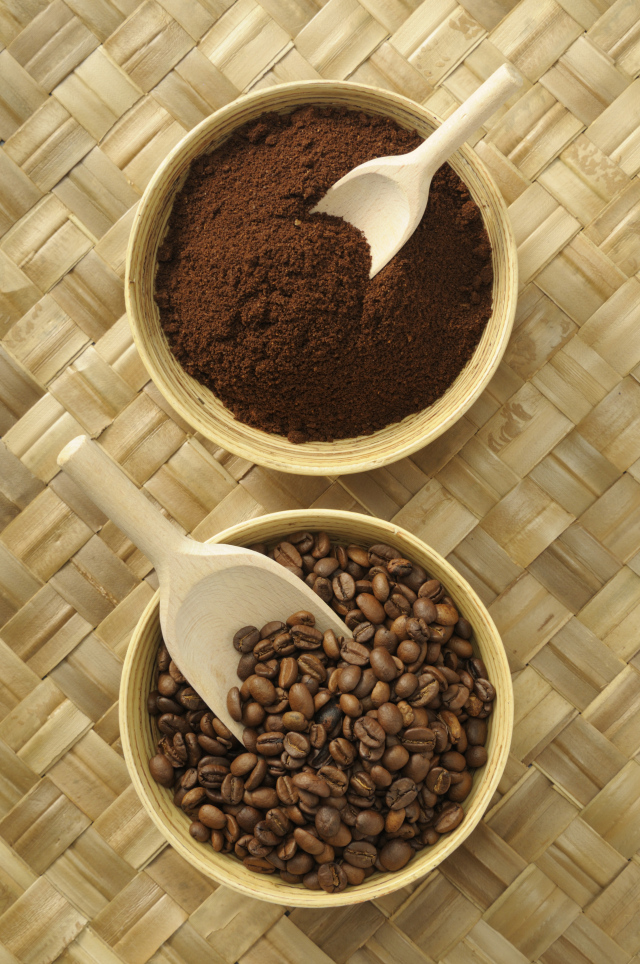 Did you know that coffee is great for more than just waking you up in the morning? Use it to wake your skin up too! The fine granules of the coffee work with the brown sugar to get into your finest facial lines. You'll need:
3 tablespoons coffee grounds (new, if possible)
1 tablespoon natural oil of your choice: Olive, grape seed, coconut, or almond
1 tablespoon brown sugar
Kiwi scrub to protect and clarify by Brit + Co
The oil soothes, the sugar scrubs, and the kiwi juice discourages bacteria. It also smells great! You'll need:
1 whole kiwi (try to avoid the core when scooping)
Pure cane sugar
Organic
Coco powder exfoliates the finer lines while the sugar takes care of the rest. It also smells like Heaven. You'll need:
1/4 cup of brown sugar
1/8 cup of olive oil
1 tbsp of cocoa powder
1/4 tsp of vanilla extract
Note: Remember to spot test any face scrubs you make on the inside of your forearm near your below before you put them on your face. This helps avoid unexpected allergic reactions. Rub a little bit of the scrub on a small patch of skin and leave it for a few minutes. If you notice any itchiness, pain, swelling, redness, or discomfort then that natural face scrub is not for you! Make a note of the ingredients and consider looking further into your skin and food allergies.
Each of these face scrubs is cheap and easy to make. They're also genuinely effective and fresh smelling! Have you made other kinds of natural DIY face scrub that you don't see here? Share the recipe in the comments!