Maple Leaf Decorative Candle Holder
If you need a Fall decoration that will cost you next to nothing, try you hand at these homey, candle holders made from faux leaves and fishbowl vases. These can be so inexpensive to make that come the holiday season, you'll have a full table or fireplace mantel full of warm, inviting candle holders that you can display or give them away as a holiday gift.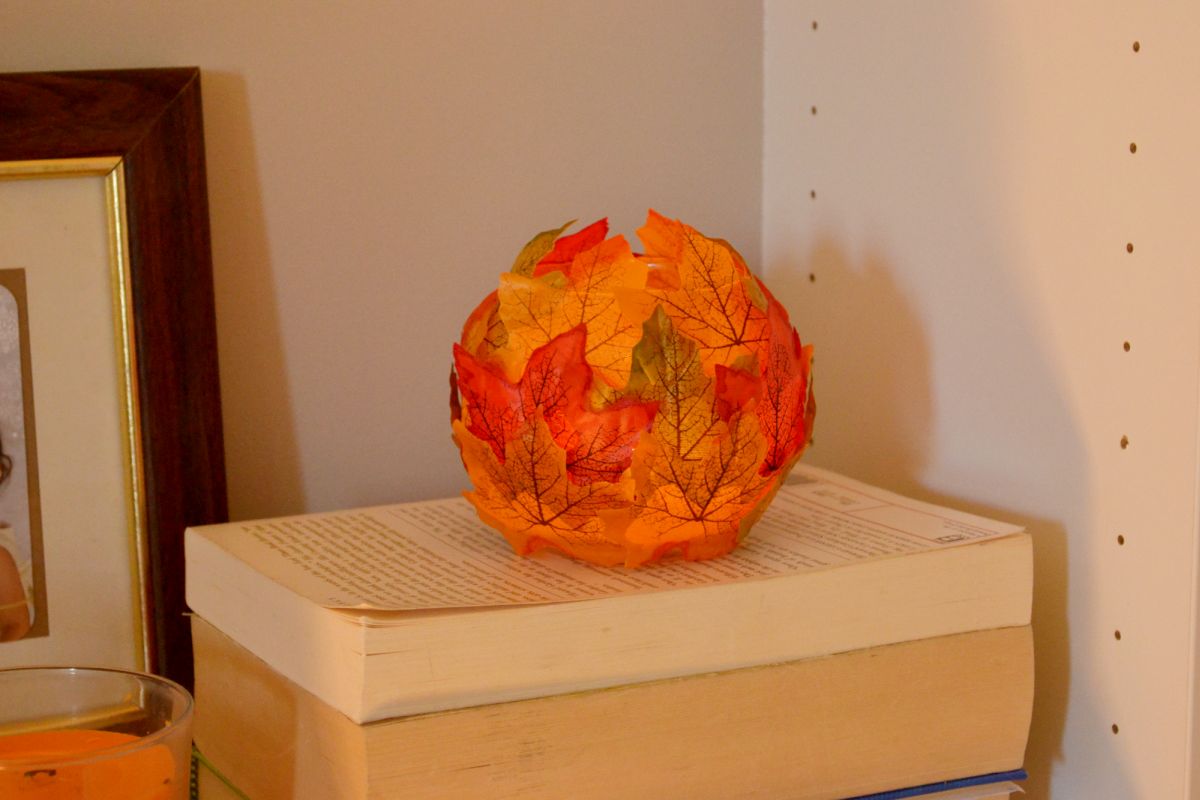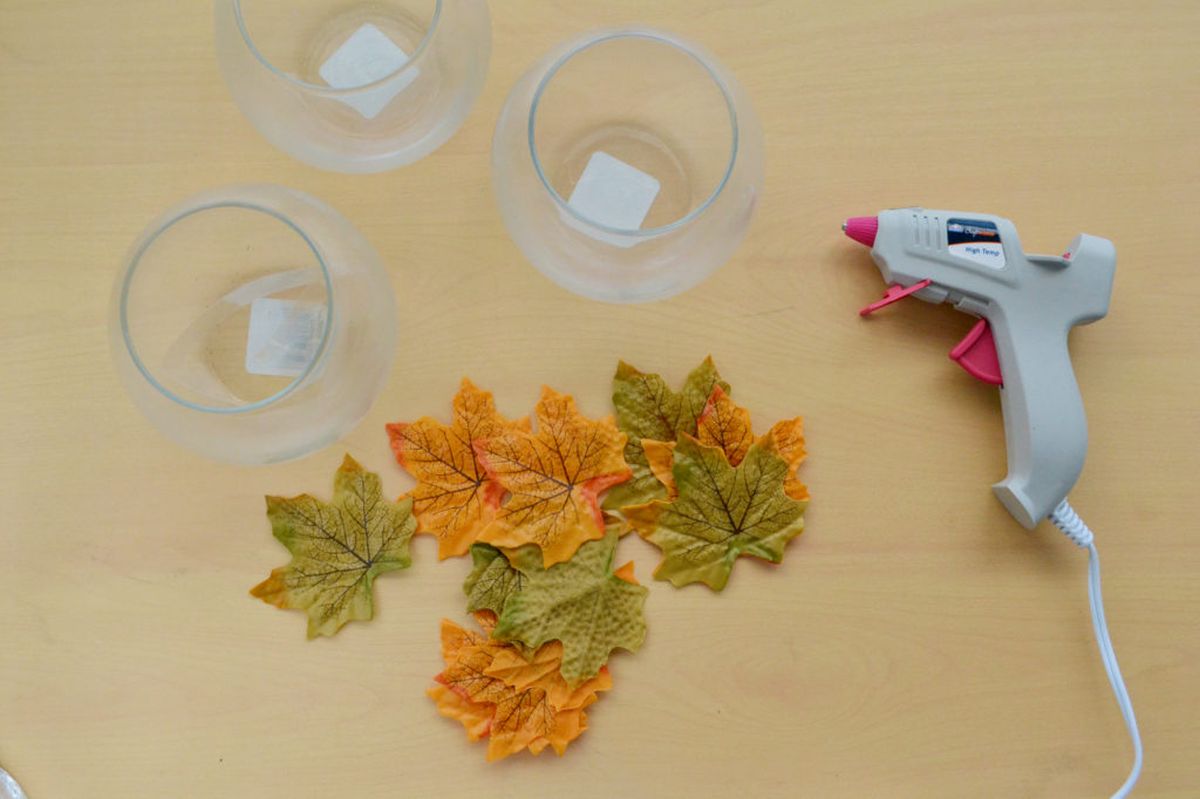 Materials for Maple Leaf candle holder:
Small fishbowl vases
Real leaves from the trees, or fabric leaves
Hot glue and gun
Tea lightcandles or flameless candles
You don't need much for this project; just a few leaves and a bit of glue. I purchased these vases from my local dollar store, along with the fabric leaves. If your dollar store does not sell fabric leaves, you can always use the leaves from silk flowers or from trees in your own yard.
Using the leaves from real trees can create a beautiful look, however, you'll need to make sure they are slightly damp so they are malleable and easy to work with.
Step by step tutorial to create the candle holder:
Step 1: start from the top
Starting at the top, add a very small bead of glue to the base of the leaf. You only need a small amount so the glue does not seep through the leaf and so that it doesn't show through in the end when the candle is lit.
Step 2: Attention on the leaves
Be careful not to add the leaves up too high on the vase. When the candle is lit, it may burn the leaves; but a flameless candle can be a great alternative. Secure the leaf on the vase and alternate colors for a full, vivid effect.
Step 3: bottom glue
As you get to the bottom, turn the vase upside down and finish securing the leaves. Be sure to turn the leaves upside down and lay them in the same direction as the others until you get to the bottom of the vase.
Step 4: Let it dry
Let the glue fully dry before placing a tea light inside. A votive candle's flame may be too large and accidentally burn some of the leaves at the top. A flameless candle would be safer and have a similar effect.
Conclusion
Overall, one vase cost me two dollars; and a table full of candle holders can easily come under the twenty dollar mark. These candleholders can give a warm, homey effect to any tablescape this Fall. Switch up the vase type if you want, for a more diverse array of candle holders.