How to Make Powdered Sugar
Because we're such baking enthusiasts, we're always looking for new ways to challenge ourselves in the kitchen. Sometimes, that involves learning how to make our favourite treats from scratch more authentically, rather than just buying things at the store and mixing them together. Our latest homemade challenge has been powdered sugar!
Just in case you'd love to learn how to make powdered sugar at home too, rather than just grabbing the plastic bag off the shelf in the store, here are 15 fantastic tutorials to help you out, just to make sure you have variety.
Of all the guides and tutorials we've tried so far in our DIY powdered sugar ventures (and, believe us, we've tried many), this one might be our favourite. We found that the resulting sugar was particularly find, making it extra smooth!
Just in case you've ever been curious about precisely what goes in to making the perfect DIY confectioners sugar, here's a tutorial that really breaks down and explains the ingredients, rather than just telling you to mix them up and be done with it! We appreciate that.
That's right, sugar can be low carb too! If you ask us, that's a pretty awesome bonus. Take a look at this tutorial to learn how a slightly more refined texture can be achieved in making homemade icing sugar.
If you ask us, one of the best parts of making your powdered sugar at home is that you can make it in any quantity you choose! Mix a little bit up at a time if you only need it for one small thing or make a whole large batch and store some away for later if confectioner's sugar is something you use all the time.
Have you been considering making your own powdered sugar for a while now because you actually find the store bought kind a little bit too chunky, so you're always having to put in the extra work carefully sifting it? Then maybe you'd have better luck making your own in a much finer way that's a little better for careful, pretty sprinkling.
Have you ever had a brand of powdered sugar that, compared to another brand you've tried before, simply tastes sweeter and cleaner? Well, that's what making, using, and eating this particular icing sugar recipe is like. There's just something so fine, fluffy, and pure about it.
Are you actually looking for a quick, simple powdered sugar recipe that you can whip up in a pinch using things you probably already have in your cupboards because you've run out of the store bought kind and you don't have time to buy more? Then this is definitely the recipe and tutorial for you!
Maybe you're just looking for a way to make the store bought powdered sugar you already have even sweeter and more pleasant, with a better texture that's a little further blended than the lumpy stuff that sometimes comes out of plastic bags? Then we'd suggest taking a look at this tutorial.
Have you actually been doing your best lately to avoid refined sugars as often as you can, even though you've still got a total sweet tooth and you don't want to slow your baking down? In that case, we think you just might be the perfect person to try your hand at this recipe for DIY unrefined powdered sugar.
Here's an old fashioned tutorial that will guide you step by step through the process of making powdered sugar the traditional way, just like generations before us did.There's nothing quite as satisfying as learning a new way to do something that is actually the oldest way!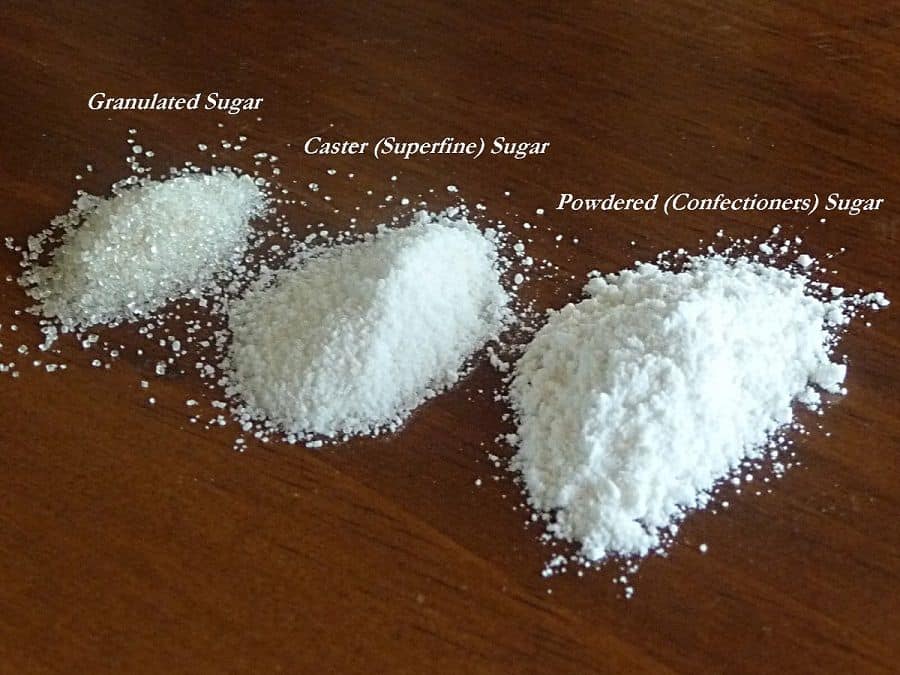 Are you actually new to the world of baking and looking for a tutorial that will help you understand sugars and their differences and uses, period, while it also teaches you how to make your own powdered sugar? Then this one is for you!
Would you rather find a tutorial that shows you both how to make the powdered sugar and some simple ways to use it in baking and dust it properly onto the things you make, for both maximum effect and best taste? Then we think this tutorial that teaches making, mixing, and proper sifting might be a little more up your alley.
Do you have a high powered blender at home that you love using for all kinds of things? Then we have a feeling you'll get along very well indeed with this blender based recipe and tutorial that guides you through the process nice and clearly.
Are you quite experienced indeed in making all kinds of lovely baked good dusted with confectioner's sugar but you've been wondering whether there might be more creative ways to put a spin on that technique? Then we think perhaps this fantastic tutorial for making lovely pastel coloured icing sugar will be right up your alley!
Here's another classic, simple tutorial for your consideration, just in case the others haven't quite caught and kept your attention. Nothing boosts confidence in the kitchen like a nice, clear recipe to refer back to when you need it, just in case.
Do you have another favourite recipe, tutorial, or method for making powdered sugar at home that you don't see here on our list? Tell us all about it or link us in the comments section so we can all check it out too!