How to Make a Subway Tile Shower
When it comes to home renovations, we're usually pretty intent on doing as much of them as we can ourselves. Now, that's not to say that we're about to do massive structural changes and knock down any walls ourselves, but for smaller things that only tackle a specific areas of the house, we like to keep it DIY. Lately, we've been thinking about re-tiling our standing shower because it's old and in need of an upgrade, so we've been scouring subway tiling tutorials that will help us keep our bathroom on trend!
Are you feeling just as intrigued as were, if not more, by the idea of making a subway tile shower? Check out these 15 very helpful ideas, designs, and tutorials that we came across in our search for guidance.
1. Quick tips for a subway tile walk-in shower
Have you tiled all kinds of home elements before so you're feeling very confident about your abilities and experience, but you'd still like a little bit of more specialized guidance, just to make sure you get it right? In that case, we think you'll really appreciate thus guide from Home Repair Tutor that's full of subway tiled shower tips and tricks as a useful resource.
2. 10 tips for installing subway tiles in bathrooms and showers
Did we really catch your attention when we started talking about collections of tips and tricks for subway tiling your shower but you've always been more of a list person than a thorough explanations enthusiast? Then we have a feeling you might find this slightly more accessible tips and tricks list from The DIY Playbook a little more up your alley!
3. How to subway tile a corner shower like a professional
Do you have plenty of experience in basic tiling but you're also looking for a bit of more specialized help in terms of where you're putting the shower and the shape it will have? Well, if you're planning on making it happen in the corner of the room (or that's where your shower already exists), then we're pretty sure Apartment Therapy has just the kind of help you're looking for.
4. Subway tile instalment all over the bathroom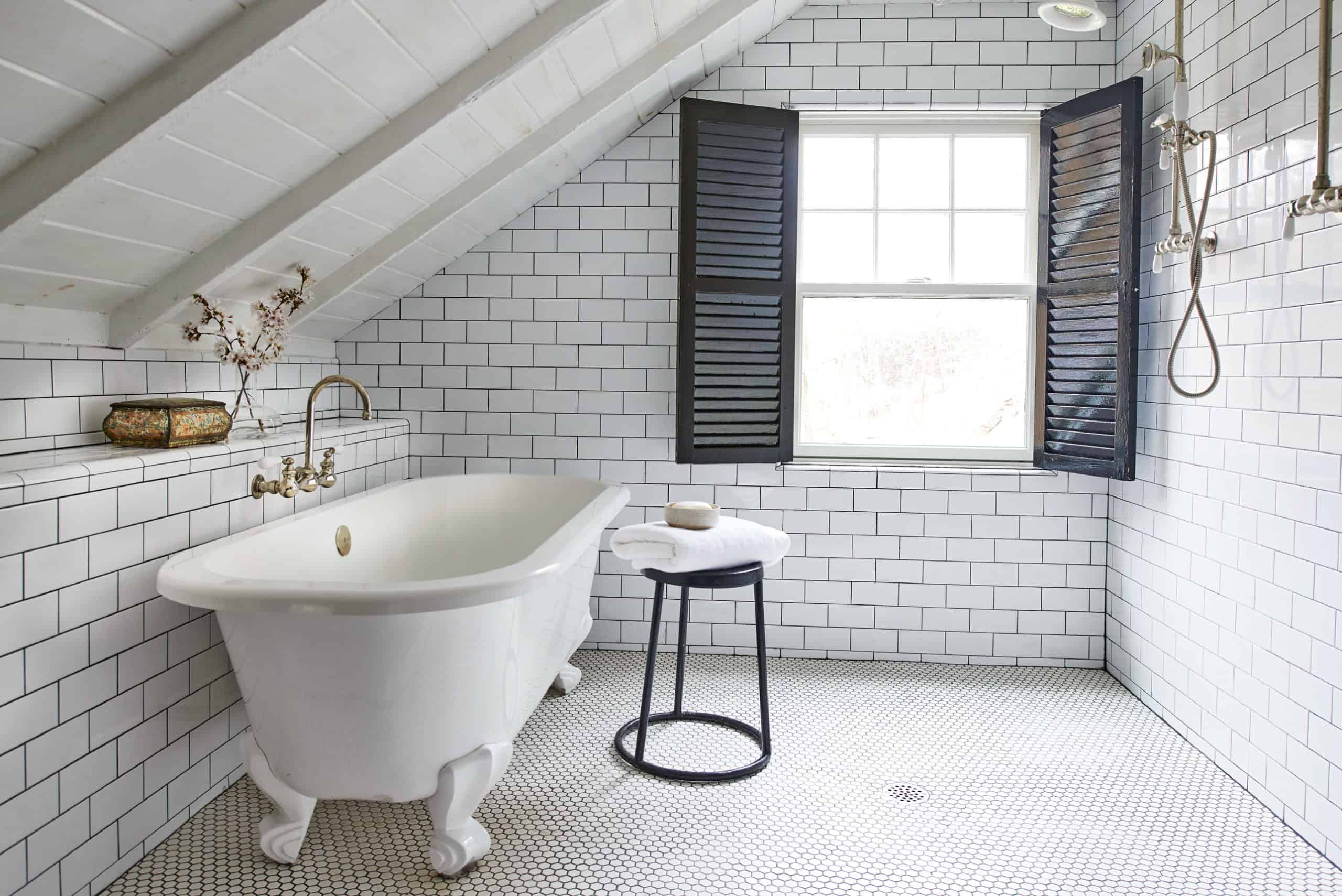 In addition to re-tiling your shower using subway tiles, have you also found yourself toying with the idea of re-tiling some other parts of your bathroom too? Well, we can't say we blame you, since the contrasting tile look bathroom wide is actually really trendy right now! We'd suggest taking a look at this resource from BHG that's full of help for redoing other parts of your bathroom as well.
5. 10 do's and don'ts for subway tiling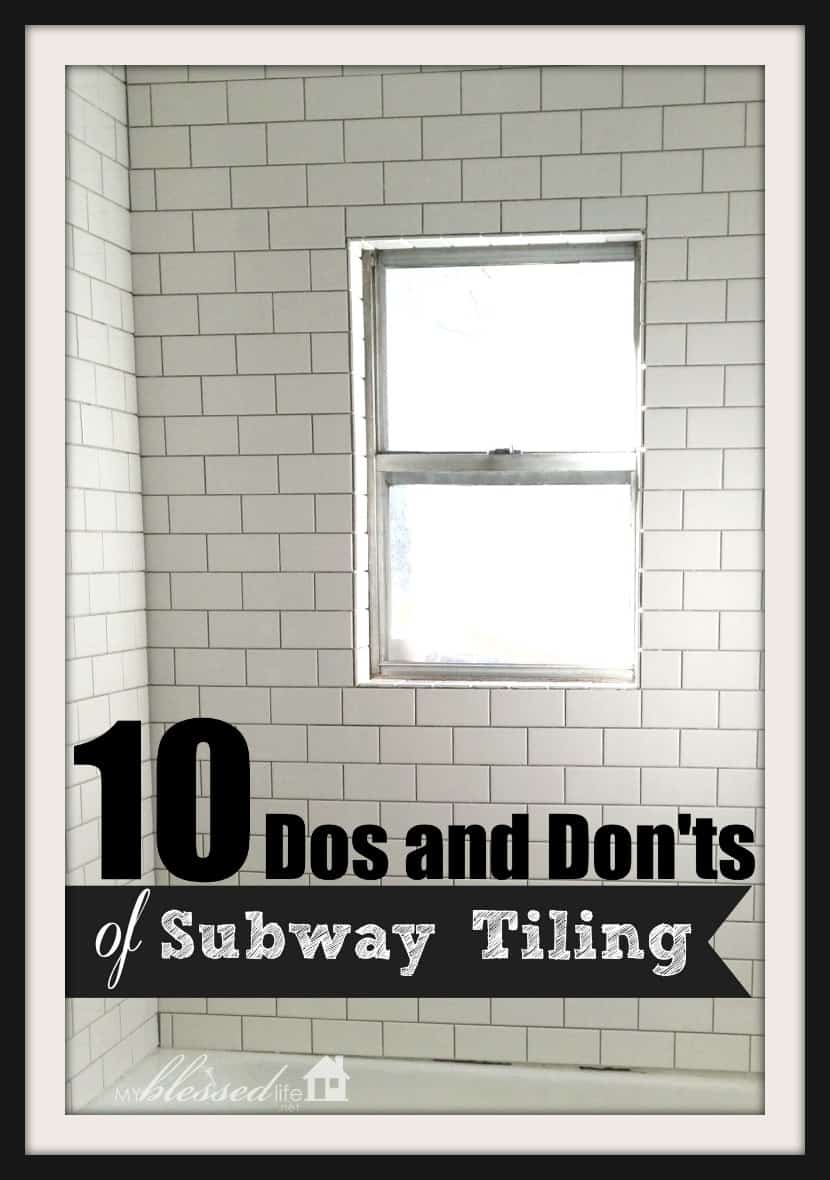 For some people, being told what they should do while they're working on something is the most effective way for them to learn. For others, the best way to get the right thing done is to read more about what they should not do so they know what kind of habits and things to avoid. That's why we thought this list from My Blessed Life featuring a whole list of do's and don'ts for subway tiling your shower was such a great thing to bookmark!
6. Subway tile shower tips with a time lapse
Before you start actually getting down to business on subway tiling your shower, do you wish that you could actually see what the process looks like when someone else does it, just so you have a visual to put with all the information you've read? Then we think you might find this shower tiling time lapse created by Handyman Startup to be a very helpful thing!
7. Tips for retiling bathroom showers that have become uneven
Is the whole reason you're even considering subway tiles for your bathroom in the first place based on the act that the older tiles that were there have shifted and become uneven with weight and water over time? Well, the tiling itself on most parts of the shower might be quite the same, but we still think this tutorial from DIY Network that shows you how to navigate lifting, levelling, and re-tiling the most uneven parts of the space is a very good thing to have on hand.
8. Tips and tricks for selecting types and colours of subway tiles
Have you actually really got the tiling experience, technique, and knowledge down but you'll definitely admit that you could use a little bit of design consultation when it comes to picking the kind, shape, and shade of your tiles? We actually felt the same way right before we started our shower too, so we found this guide from Making Home Base that gives you precisely that kind of design advice very useful indeed!
9. Tips for large subway tiles in bathrooms
As you might know by now from looking into things a little before you started, subway tiles come in all kinds of shapes, finishes, and styles. Many people stick to the classic, square shaped kind you're probably used to, but what if the larger kind keeps catching your eye a little better? Well, luckily for all of us, there are all kinds of resources out there to help you with using those too! We enjoyed reading through this larger tile piece by Family Handyman.
10. Tips for grouting and sealing a subway tile shower surround
Are you fully confident in your ability to evenly lay your subway tiles in a way that's straight and well done, but the part that's giving you a little bit of stress is the part where you have to make sure they're perfectly filled in between each tile so the whole renovation lasts as long and well s possible? Then we think you'll be happy to know that Homedit has you covered with their in depth discussion of techniques for effectively grouting and sealing the subway tiles on your whole shower surround.
11. How to tile a shower and install a corner shower shelf
If you're going to go to all the time and effort it takes to re-tile your whole shower space, do you think you might like to take that time as an opportunity to make a couple other changes and adjustments too? Well, if it's a corner shelf that you're interested in but you feel like you could use a little bit of a guidance, then we're pretty sure Homedit has you covered!
12. Subway tile basement shower makeover
Have you actually just been scrolling through out list looking for a much more thorough tutorial that you can use as a bit more of a step by step guide, since you've never actually tiled an entire shower all by yourself before? In that case, we'd definitely suggest taking a look at this detailed guide from The Grit & Polish that details their experience making over their basement shower.
13. Full wall subway tiled showers
Have you completed a subway tile shower before but it was a very small standing shower and now you're looking at your large, full tub shower and considering tiling the whole wall above the tub, rather than just a short surround? Well, it might feel intimidating to tackle a much larger surface area than you did before, but that's precisely what BHG is here to help you with; tiling the whole wall above the tub!
14. Subway tiling a wall with a shower niche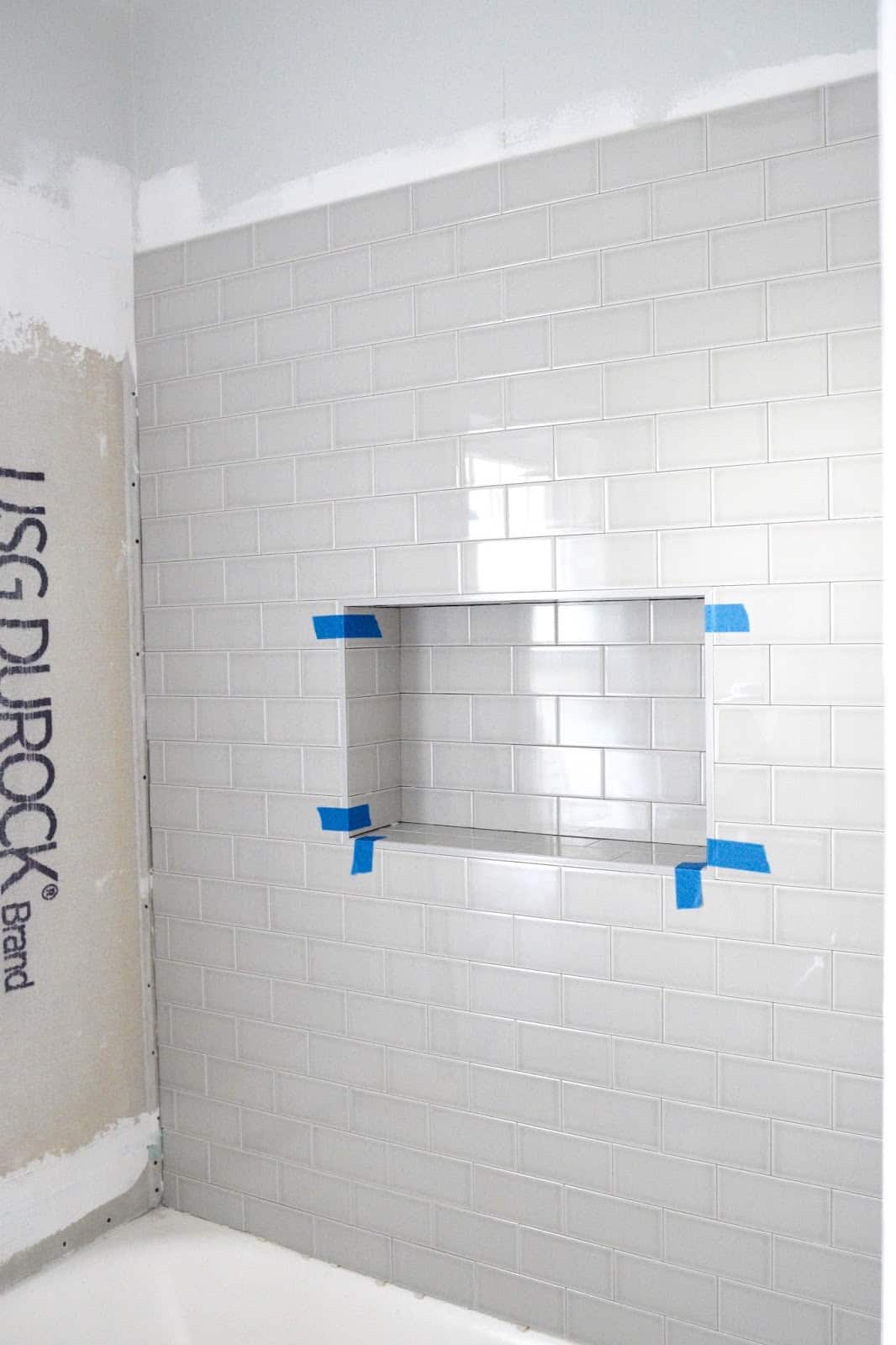 Did we actually really catch your attention when we started talking about the concept of making additional changes to the shower space besides just new tiles, but you're just not sure that a corner shelf is quite the direction you're hoping to go in? Then perhaps you'd get along a little better with this tutorial from Home With Keki that teaches you how to make a niche shelf within your shower wall!
15. Full prep guides for subway tiled showers
Before you get down to subway tilling your shower for a new look and upgraded function, are you facing the task of taking all of the current tiles off and getting that stripped space ready for a facelift? In that case, we think you simply must take a look at this full guide from Lowe's that shows you how to prep your whole shower and how to tile it too!
Do you know another DIY enthusiast who has been feeling determined to subway tile their own shower sometime soon but who also feels like they could use a little guidance? Share this pose with them so they have all kinds of information and help to get them started!