How to Make a Subway Tile Shower
When it comes to home renovations, we're usually pretty intent on doing as much of them as we can ourselves. Now, that's not to say that we're about to do massive structural changes and knock down any walls ourselves, but for smaller things that only tackle a specific areas of the house, we like to keep it DIY. Lately, we've been thinking about re-tiling our standing shower because it's old and in need of an upgrade, so we've been scouring subway tiling tutorials that will help us keep our bathroom on trend!
Are you feeling just as intrigued as were, if not more, by the idea of making a subway tile shower? Check out these 15 very helpful ideas, designs, and tutorials that we came across in our search for guidance.
1. Quick tips for a subway tile walk-in shower
Have you tiled all kinds of home elements before so you're feeling very confident about your abilities and experience, but you'd still like a little bit of more specialized guidance, just to make sure you get it right? In that case, we think you'll really appreciate thus guide from Home Repair Tutor that's full of subway tiled shower tips and tricks as a useful resource.
2. 10 tips for installing subway tiles in bathrooms and showers
Did we really catch your attention when we started talking about collections of tips and tricks for subway tiling your shower but you've always been more of a list person than a thorough explanations enthusiast? Then we have a feeling you might find this slightly more accessible tips and tricks list from The DIY Playbook a little more up your alley!
3. How to subway tile a corner shower like a professional
Do you have plenty of experience in basic tiling but you're also looking for a bit of more specialized help in terms of where you're putting the shower and the shape it will have? Well, if you're planning on making it happen in the corner of the room (or that's where your shower already exists), then we're pretty sure Apartment Therapy has just the kind of help you're looking for.
4. Subway tile instalment all over the bathroom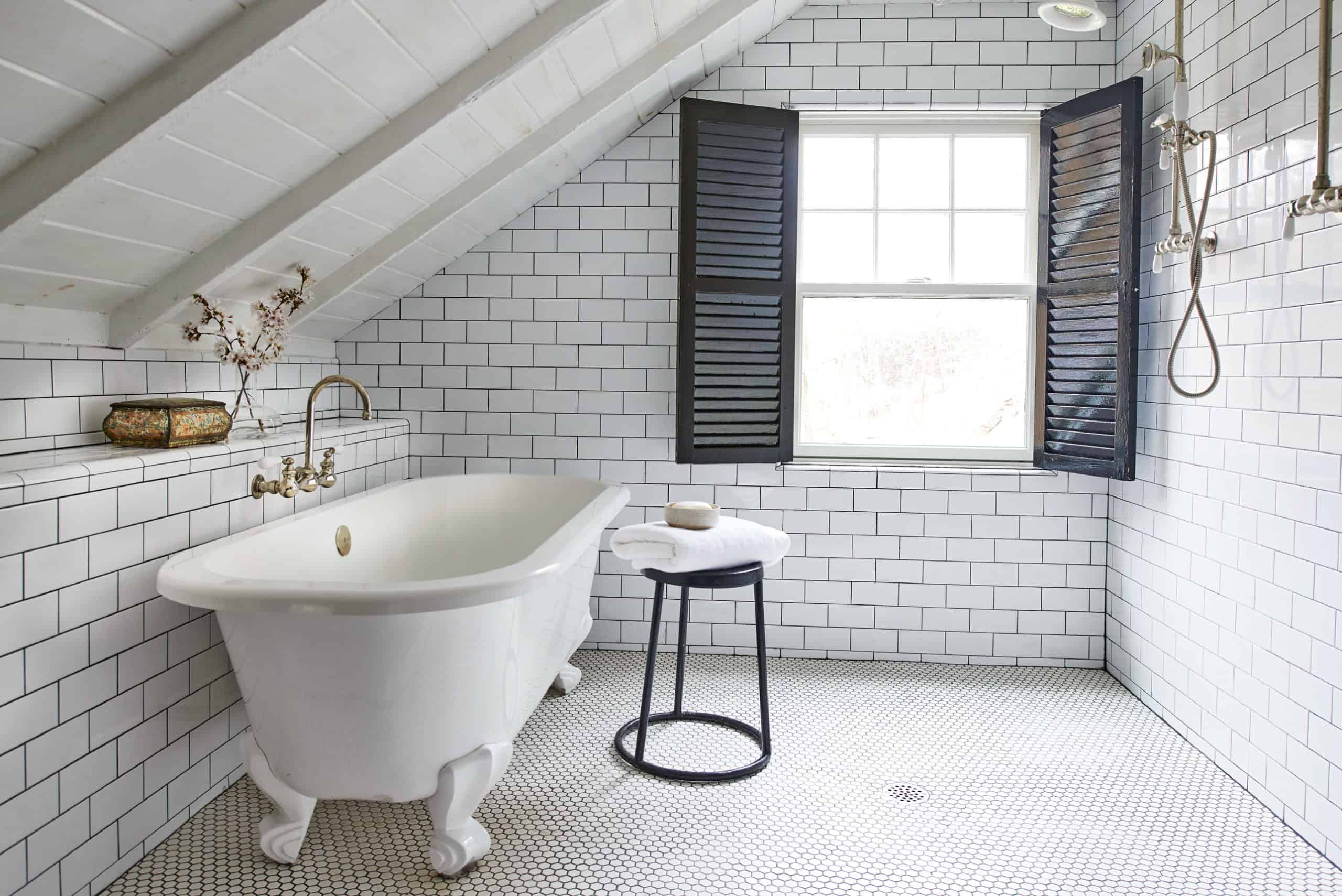 In addition to re-tiling your shower using subway tiles, have you also found yourself toying with the idea of re-tiling some other parts of your bathroom too? Well, we can't say we blame you, since the contrasting tile look bathroom wide is actually really trendy right now! We'd suggest taking a look at this resource from BHG that's full of help for redoing other parts of your bathroom as well.