If you're on the hunt for a stylish wrap that will keep you warm on those chilly spring and summer nights, look no further. Today we are sharing an incredibly easy tutorial for a super chic wrap made from light sweater knit material and buttons. So let's get started.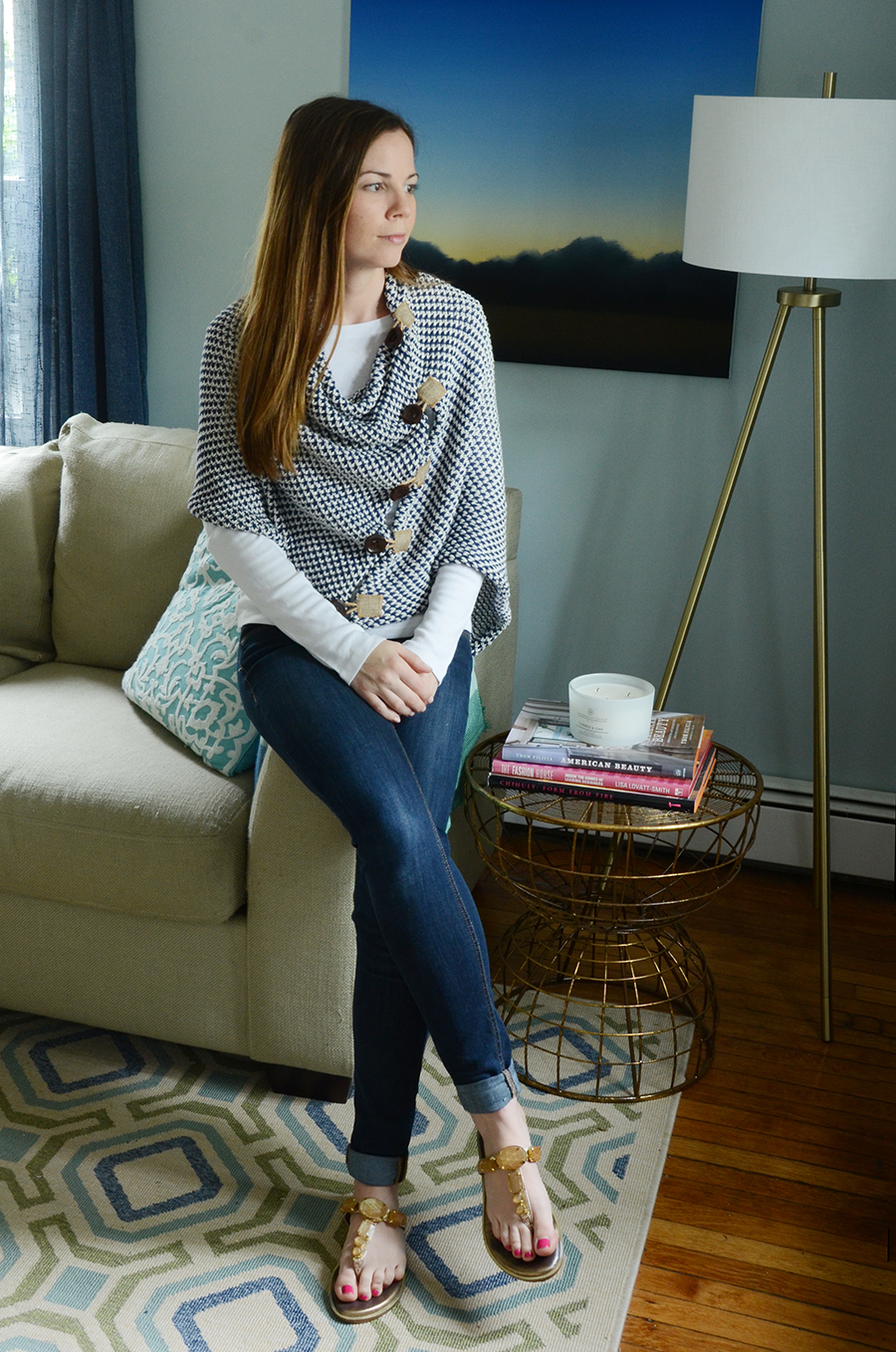 Here's what you'll need for your knit wrap: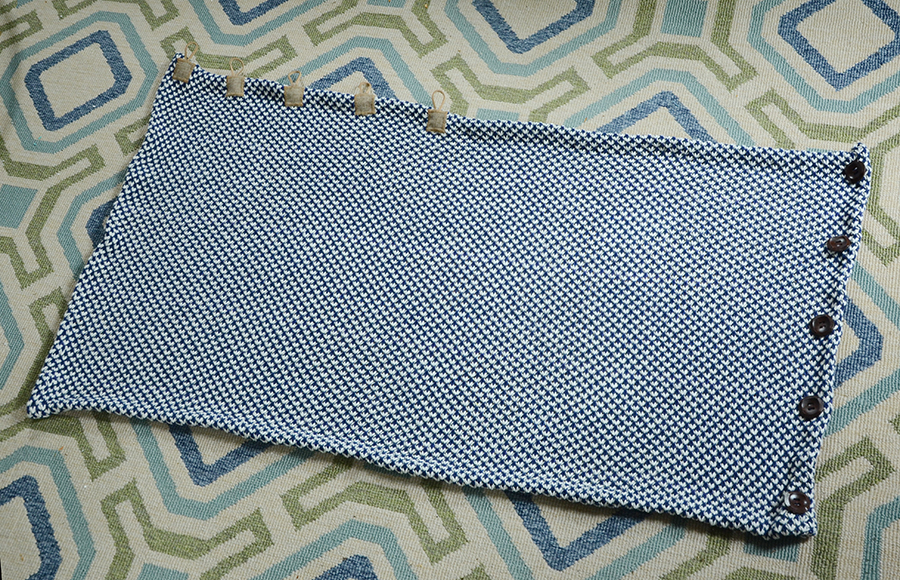 Here is what the completed wrap will look like laid out flat. It will be easier to visualize the steps going forward if you know what the piece should look like at the end.
First, cut and hem your sweater knit fabric. Cut it to 45×27″ for a size small and then hem the whole perimeter by hand, folding it twice to hide the raw edges. If you'd like to make a size medium, cut it to 50×32″ and hem the same way. A large should be about 55×37." Be sure to drape the fabric over yourself to make sure it fits correctly before hemming.
Note: you'll want to add six buttons and button loops for a size medium, and seven for a large.
Next, you'll sew your buttons to the shorter end on the right side. Lay them out evenly along that edge and use safety pins to keep them in place. Use brown thread to attach each one to the fabric. See the third image for layout reference.