I've been crafting with my kids since they were quite tiny and one of the best parts of watching them get creative over the years has been seeing their interest and curiosity grow as they learn how to do all kinds of new things. Now that they're getting a little bit older, for example, they're starting to take more interest in projects that have some kind of movement or structure to them because they like the idea of actually building something. They're still kids, though, so I'm always on the lookout for awesome things they can make along those lines that are still easy and doable with classic kids' crafting supplies. That's how I found myself showing them how to make these funny little bouncing paper frogs!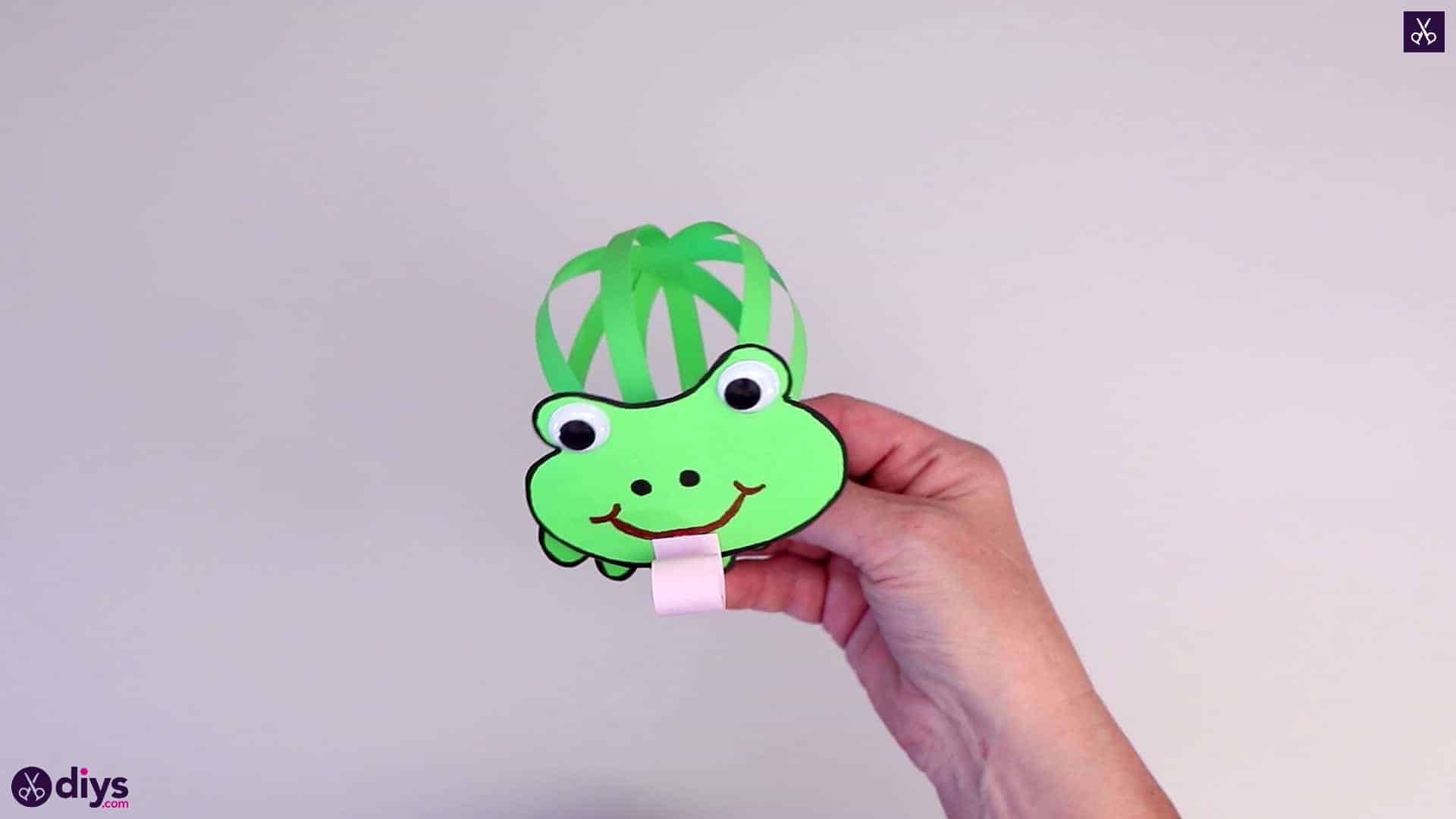 The kids liked these frogs so much that they asked to make them again next time the had friends over and pretty soon I had other parents asking how they're done, so I made one extra myself in order to show the simple process off. Check out these step by step instructions complete with photos! If you'd rather follow along with a video tutorial instead of written words, scroll to the bottom of this post to find just what you're looking for.
For this project, you'll need:
Paper (pink and green)
Two googly eyes
Scissors
A glue stick
Markers (black and red)
Step 1:
Gather your materials!

Step 2:
From one corner of your pink paper, cut a strip about half an inch wide and two inches long, like a thin rectangle. Set the rest of the paper aside and curl your strip upward from one of its shorter ends, holding it vertically and rolling the entire piece until you get to the other end. Set this little curl aside for now to use later. This curl will be your frog's tongue.
Step 3:
Holding your green paper portrait-wise or vertically, cut strips about half an inch wide and the full length of the page along your side edge. Cut four strips in total and set them aside for a moment with your frog's tongue. These strings up will make up your frog's body and will also be what give the frog bounce.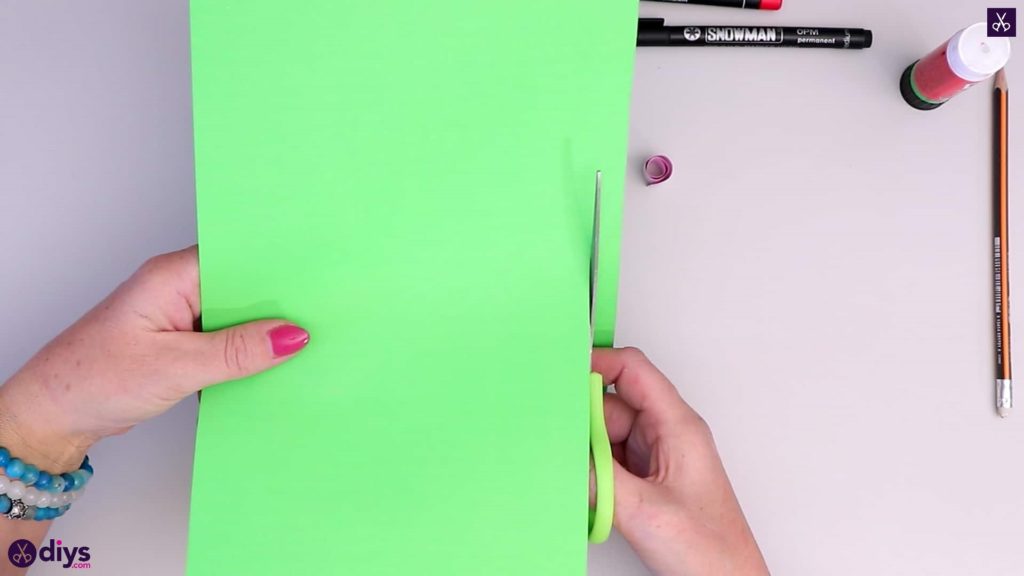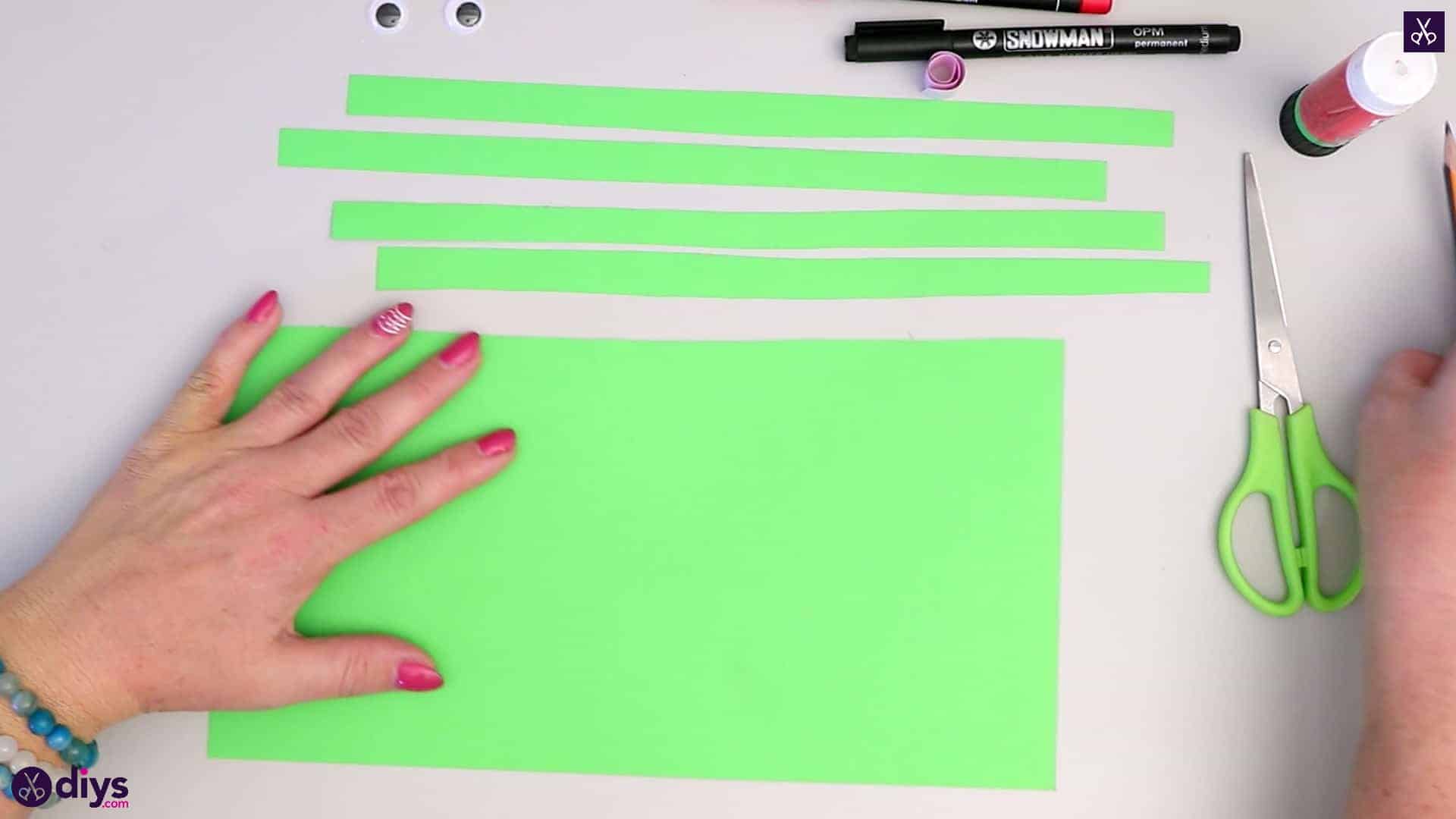 Step 4:
On the rest of your green paper, use your pencil to draw your frog a head and two back feet. I drew my frog's head like a semi-circle with rounded corners and a small mound on each side of the top. I also chose to give my frog cute rounded toes because I like the cartoonish look of it better, but you can do more realistic looking pointed and webbed feet if you prefer. My head was about two inches wide and an inch tall and each foot was about an inch long and about half an inch wide at its widest point. Once you've drawn these pieces, cut them out.