How to Make Fondant – 15 Delicious Recipes
In the last few years, we've been on quite the foray into baking. Once upon a time all we could make were regular chocolate chip cookies and now we can make all kinds of treats in essentially any flavour we like! Now that we've got texture and taste down, we've been trying to work on our presentation skills, especially when it comes to icing and cake decor. We feel like we've got a pretty good handle on most types of icing, like glaze, ganache, and buttercream, so now we're moving on to fondant! Of course, you can buy fondant in stores all ready to be used however you please, but we usually prefer to make our own because it makes us feel more satisfied. That's why we've been keeping our eyes peeled for different kinds of recipes and tutorials that will help us improve and perfect our techniques when it comes to making, working with, and perfecting fondant.
Are you just as interested as we were, if no more, in the idea of learning how to make and work with fondant in new ways? Check out these 15 ideas, recipes, and tutorials that we came across in our search for inspiration and guidance.
1. Basic rolled fondant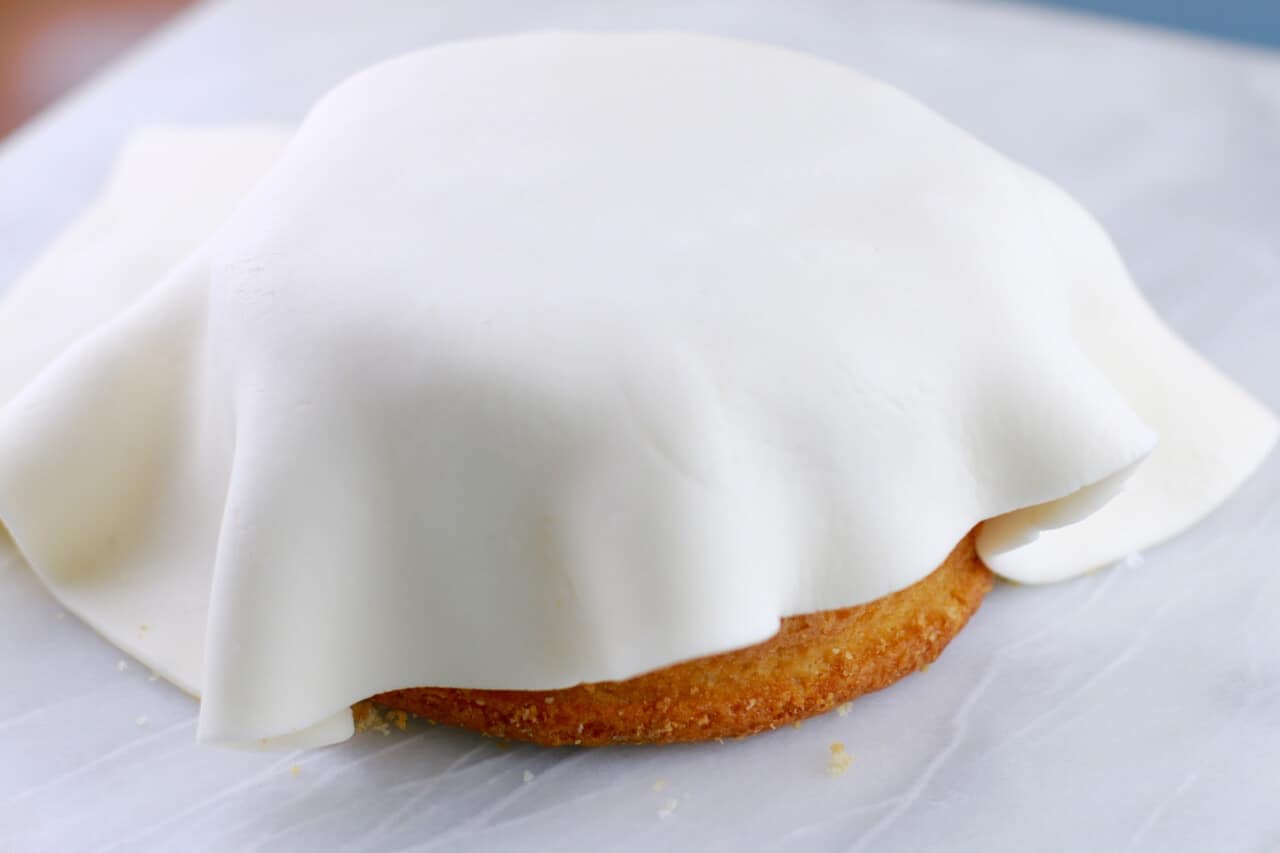 Are you actually a total beginner when it comes to baking, particularly when it comes to fondant specifically, but you're feeling determined to learn the basics anyways? Then we think you'll definitely appreciate this tutorial from Bigger, Bolder Baking that walks you through the process of making basic rolled fondant with the perfect texture and taste, from scratch.
2. How to make colourful fondant
Have you practiced making basic fondant a few times now so you're feeling confident enough to change things up a little and add a slightly decorative element to things? In that case, we think you'll have a blast learning how to add bright colours to your fondant just like Bake and Decorate Today did here.
3. DIY marshmallow fondant
Have you always found classic fondant made in the more old fashioned and traditional way a little bit too flavourless for your taste, since you prefer your desserts to be very sweet indeed? Then we think you're going to get along a little bit better with something like this marshmallow fondant tutorial outlined in detail on Mandy's Recipe Box! They even show you how to make it in different kinds of bright colours as well.
4. Vegetarian fondant from scratch
Even if you don't have any kind of dietary restrictions yourself, are you the kind of baker and cook who still likes to keep diet-friendly recipes up your sleeve for those family and friends you know who do have them? Then we think you'll appreciate coming across this vegetarian fondant recipe that Veena Azmanov teaches you how to make from scratch.
5. Chocolate fondant
Rather than just changing the appearance of your fondant with colour, would you actually prefer to change the flavour of it too? In that case, we think you'll get a real kick out of the way My Bluprint made this smoothly delicious chocolate fondant that tastes different and looks just like the delicious treat it tastes like.
6. Fondant Lego pieces
Besides the texture, taste, and colour possibilities that make us like fondant so much, do you really appreciate the way that fondant can be moulded into shapes, since that makes it an even more diverse cake decorating tool? Then we're absolutely convinced that you'll love seeing how Merriment Design made these simple fondant Lego pieces! This is a great starting place for beginners who have never tried making actual shapes from fondant before, whether it's store bought or homemade.
7. Poured fondant
Did you know that thick rolled fondant isn't actually the only kind of fondant you can make? There's also a kind called poured fondant and it's a little bit harder to do but it tastes good, looks lovely, and is therefore really rewarding. This tutorial from King Arthur Flour teaches you how to make it happen with the added bonus detail of built-in polka dots.
8. Doll cake with a fondant and sponge skirt
Are you really interested in trying to make a special or concept cake using fondant as a big piece of the decor, but you still need to make it easy because you've actually never tried that before? In that case, we think you might get a real kick out of the way Place of My Taste built a princess cake using a doll and fondant to build the skirt.
9. How to colour marshmallow fondant with Jello
Did we really catch your attention with the idea of learning how to make marshmallow fondant and you'd like to give it a bright colour but you'e never liked using food colouring when you bake and cook? In that case, we think you might prefer the way Instructables shows you how to colour your marshmallow fondant using differently flavoured Jello powder instead!
10. Tricks for drying fondant when you make shapes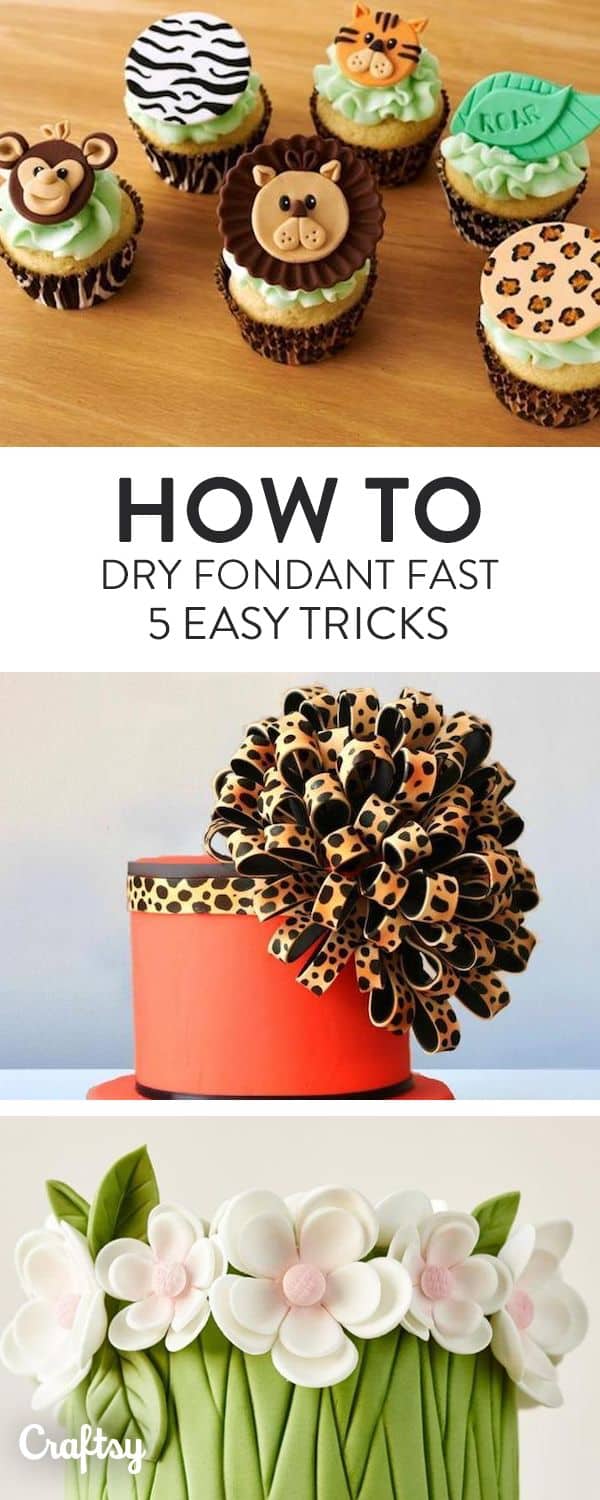 Have you got at least a little bit of experience in moulding shapes and fine details in cake decorating using fondant but you're looking to improve and perfect your skills? Then we're convinced you'll find this resource from My Bluprint that gives you all kinds of tips about drying your fondant for stronger shapes very helpful indeed.
11. Mickey Mouse fondant details cake
Are you actually a big lover of themes and aesthetics and you've been hoping to find a tutorial that will help you recreate some kind of themed look you really like, just for a bit of fun practice? In that case, particularly if you're a big Disney lover, we'd definitely suggest checking out this straight forward guide from Mommy's Fabulous Finds for creating all kinds of fondant details for a Mickey Mouse themed cake!
12. Cookie cutter fondant shapes
Are you still feeling quite intent on learning how to make cute and detailed fondant shapes but you're just not sure you're ready to start moulding 3D things just yet? Then maybe it's time to master flat cutout style shapes instead! We'd encourage you to check out this tutorial from Food.com that shows you how to make all kinds of things, like flowers, leaves, and stars, using cookie cutters.
13. Fondant ladybug cake
Did we almost capture your attention with this whole idea of making an entire themed cake complete with fondant shapes but you're just not feeling full convinced by either the gown clad doll or the Mickey Mouse ideas? Then here's another complete and adorably themed idea for your consideration! Take a closer look at this tutorial from I Love Cooking to see how this super cute lady bug cake was made.
14. Fondant rainbow cake topper
Have you always been the kind of cake appreciator who likes a smoothly covered, minimalist looking cake but also really appreciates a nice, detailed cake topper? We really love the idea of creating that kind of contrast as well, which is why we adored this brightly coloured fondant rainbow cake topper tutorial from Love, Cake, Create so much! It's actually easier to do than it looks.
15. Spooky fondant fingers
Have you always been the kid of person who likes to make treats that have some kind of kitsch appeal or gross-out factor like the kind that appeals to kids? Maybe you're just a really big Halloween lover. Either way, we have a feeling that this tutorial from The Bearfoot Baker for learning how to make fondant fingers for things like these creepy grave pudding desserts might be right up your alley!
Do you know another DIY enthusiast who has been wanting to learn how to make their own fondant but they feel like they could use a little bit of guidance? Share this post with them so they have all kinds of inspiration and information!