Homemade Teas for Your Health
Fall is finally upon us and, even though we love summer, we can't say that we're very upset about it! We've always loved the bright colours and fresh, crisp fragrances of fall, even if we start to get a little bit chilly. We also love change, especially seasonal change, because it makes us feel renewed and ready to tackle the next few months with vigor. Even so, there's one small drawback that really gets us each time one season rolls into another; seasonal colds! It doesn't matter what season it is or what type or whether change we're going through, you can bet we'll catch at least a small cold without fail. Since it's usually pretty mild, however, we often prefer to keep our treatments to a minimum, using mild, natural methods of easing our symptoms and healing our bodies rather than running to the doctor and jumping on antibiotics or bursting into the pharmacy and clearing their shelves of cold and flu medications. We usually save those things for the more dire situations when the weather is much harsher. Instead, we tackle fall sniffles with a series of natural DIY remedies that are usually just as delicious as they are helpful.
What's our favourite way to treat a fall cold, then? Well, the past few years we've found ourselves completely addicted to healing teas. In fact, that applies all year round and to most ailments rather than just fall colds, but these recipes are particularly relevant right now! The best part is that you can't really get addicted to these remedies the way you can to pharmaceutical cures, so you're free to make them as often as your body feels the need for them! Check out these 15 awesome tasting and totally effective teas that will help you amp up your health this fall and leave you feeling a little more prepared to tackle the pending winter chill.
1. Honey lemon ginger tea
If you're a bit of a tea aficionado like ourselves, then you probably already know how soothing honey, lemon, and ginger can be on things like sore throats. Did you know, though, that this combination of ingredients steeps in hot water has a few other awesome health benefits as well? This simple recipe from Body Building Store is actually one that we find ourselves making all year round because it also helps boost metabolism. We appreciate how that characteristic makes us feel less bloated and full during holiday periods when we've been eating a lot!
2. DIY green tea face wash
Okay, we know we said this post was all about delicious health teas, and a face wash is certainly not something you'd consume on a chilly fall morning, but this particular recipe is tea based and so effective that we just couldn't bear to leave it off our list! Green tea is one of those magical things that has a laundry list of benefits and positive characteristics, but we're particularly fond of taking advantage of how it reinvigorates the skin. Using a DIY green tea based face wash like this one from Southern Zoomer will help you feel refreshed each morning and will also help keep your skin clear and healthy during the difficult period where the change of seasons throws your body off kilter just a little.
3. DIY darjeeling tea
Darjeeling based teas are awesome remedies for all kinds of things and, at the very least, they'll help you feel energized and awake no matter what kind of blend you're enjoying. Our primary reason for enjoying a good Darjeeling during a season change, however, is that the particular mixture of herbs and ingredients you'll find in the basic recipe has the power to positively influence your blood sugar levels such that you might find it helpful in controlling the symptoms of hypoglycemia. Give it a try with this simple recipe from Natural Home Remedies!
4. Homemade Chai tea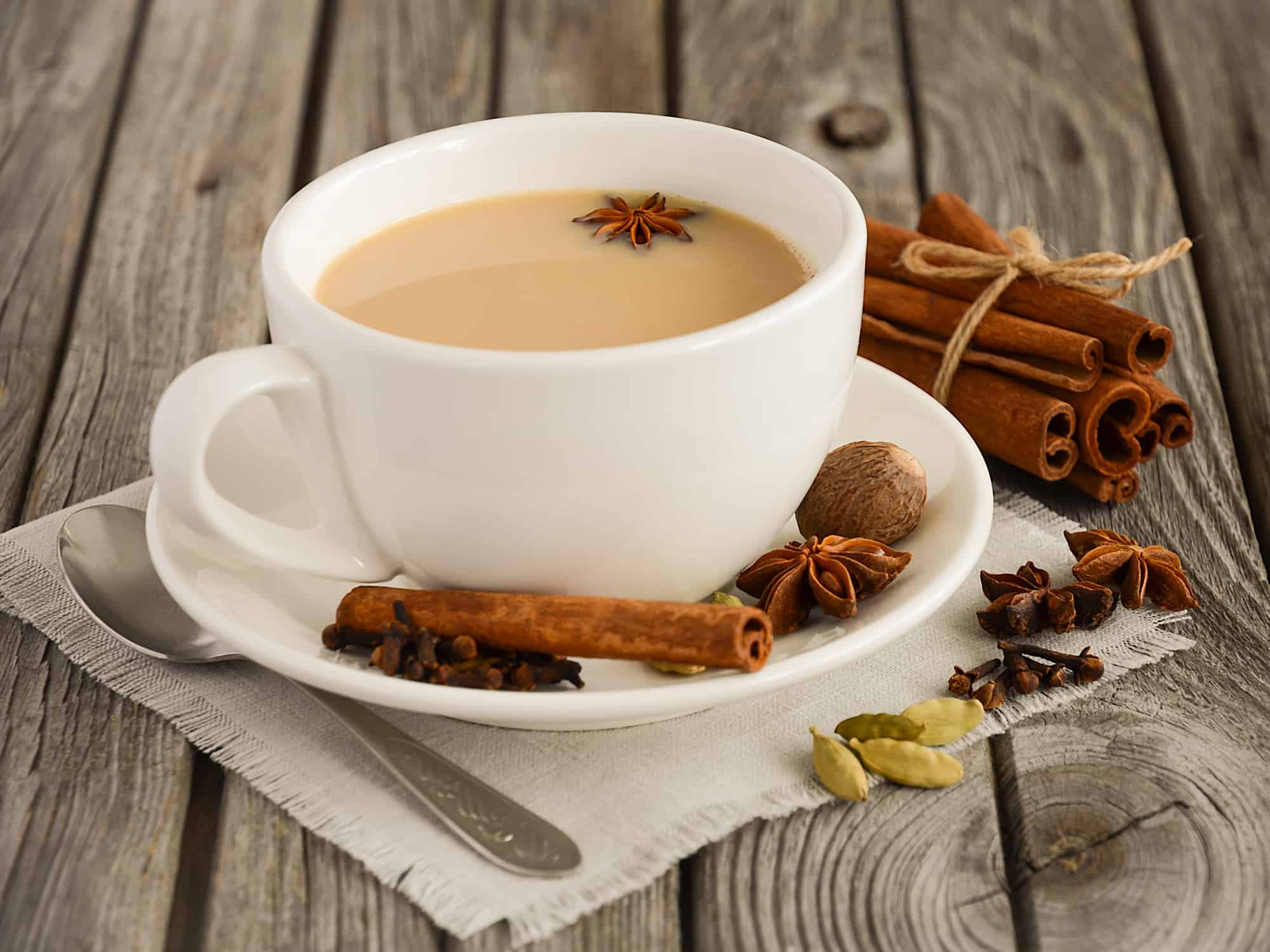 We'll be straight with you- Chai tea is just plain delicious. Even just the smell of it is enough to make us enjoy the entire experience of making ourselves a nice warm mug of Chai tea before we've even gotten it to our mouths to taste. Beyond being both fragrant and mouth-wateringly good, however, did you know that Chai tea actually bears several great health benefits as well? The antibacterial characteristics of the herbs it combines are such that, even if you add milk and sugar to make the tea more to your tastes, enjoying a cup every once in a while can help you with digestion, intestinal inflammation, and stomach or gut related infections.