15 Delicious Homemade Macaron Recipes
If you're a DIY treat enthusiast just like we are, then you're probably used to keeping up with all the sweetest trends in the home recipes and baking world, clocking what the gourmet tea spots are making the most of and exploring how you might make the same lovely, delicious things at home. That's how we've become so completely obsessed with colourful, flavourful macarons as of late! We had some in our favourite French bakery downtown and now we can't get enough of making them for our family and friends at home too. Lately, we can be found combing the Internet for all kinds of different flavour suggestions in our spare time.
1. Easy macaron recipe for beginners
Just in case you're an absolute beginner in the world of macarons but you're feeling determined to make your own just like the ones you've tried in your local bakeries, here's a tutorial that's perfect for first-timers! This recipe from I Save A to Z guides you step by clearly outlined step through the process of making the most straight forward, classic macarons that will help you build a good technique so that you can practice getting them just right and move towards more challenging recipes and kinds later.
2. Homemade apricot macarons
Have you actually already got a little bit of experience getting the shape and texture of your macarons just right and now you're ready to concentrate a little more on branching our when it comes to flavour? In that case, we'd absolutely suggest taking a look at this recipe from Mon Petit Four if you're a big fan of fruity tastes! They show you how to make wonderfully textured macarons that taste like fresh apricots.
3. Almond raspberry macarons
Of course, just because you want your scrumptious homemade macarons to have some kind of yummy fruit taste to them doesn't mean that singular fruit flavour has to be the only prevalent taste you get with each bite. That's why we're such big fans of this scrumptious combination recipe outlined step by step on Food Network! Rather than showing you how to make macarons that only taste like raspberry (as delicious an idea as that is), they give you a recipe that includes a hint of almond as well.
4. Chocolate macarons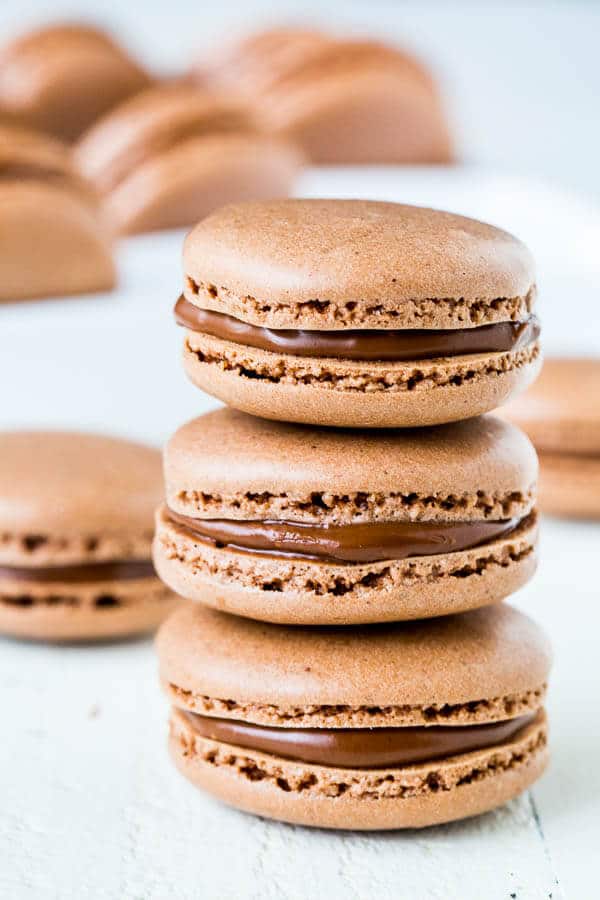 Maybe you're the kind of homemade treats enthusiast who actually prefers rich, sweet flavours to fruity ones just about every time? In that case, we have a feeling that this recipe from Sweet & Savoury might be a little more up your alley! They show you how to make macarons that are chocolate flavoured through and through, right down to the filling.
5. Salted caramel macarons