Delicious Homemade Jam Recipes
If you ask us, there are few things quite as satisfying as waking up and enjoying a few pieces of toast smothered in deliciously sweet fruit jam. It might be a simple meal, but the taste of a really great jam is worth sacrificing notions of gourmet cooking (plus, we love that it's quick and easy before work)! In fact, the only thing we can think of that's better than grabbing the jar of our favourite jam brand and slathering it on toast that's still warm… is being able to use jam that we actually made ourselves.
If you've never tried making your own jam, then you're about to discover a whole new world of flavour! Here are 15 absolutely mouth watering homemade jam, jelly, and marmalade recipes to get you started.
1. Homemade strawberry jam
Let's start off with the basics! After all, who doesn't love a good, classic strawberry jam? It's the quintessential flavour, hitting the mark between sweet and tart just perfectly. It'll be especially on point when you learn how to make your own, using this recipe from Chef Mom as a guide and playing around with ingredient levels from there to suit your tastes as you learn.
2. Homemade freezer jam
If you've already spent some time browsing through different jam recipes before this then you're probably already aware that the traditional process of making your own jam isn't necessarily quick. That's why The Idea Room wrote this tutorial for making a faster version that's just as good, even if it doesn't quite have the classic wholesome feeling of the actual jam making process like you did with your grandma when you were a kid. These ten minute freezer jam recipes will still get you all the delicious flavour you need even when you're in a time crunch.
3. Homemade peach jam
Where we come from, one of the absolute best seasonal fruits to get in the summer, right around this time of year, is the Ontario peach. When they're ripe in the high summer, peaches are fragrant, juicy, and so delicious that our mouths are practically watering while we write this! That's why we were so excited when we came across this delicious peach jame recipe from Hip Paris. The fruit they used in their tutorial was French, of course, because they're based in Paris, but the process is the same and your jam will taste stellar no matter where you're living or where your peaches were grown.
4. Ten minute tart cranberry jam
Were you intrigued by the quick-fix ten minute jam recipes we just showed you above but they just didn't have a flavour combination that quite held your attention long enough to convince you to make it? In that case, we present an alternative idea for your consideration! Cupcake Project guides you through a similar quick freeze jam making process, but shows you how to make a mouth wateringly unique flavour using juicy tart cranberries instead of more typical "jam" fruits and berries. This recipe is certainly still sweet, but it'll give your toast a kick too!
5. Homemade plum jam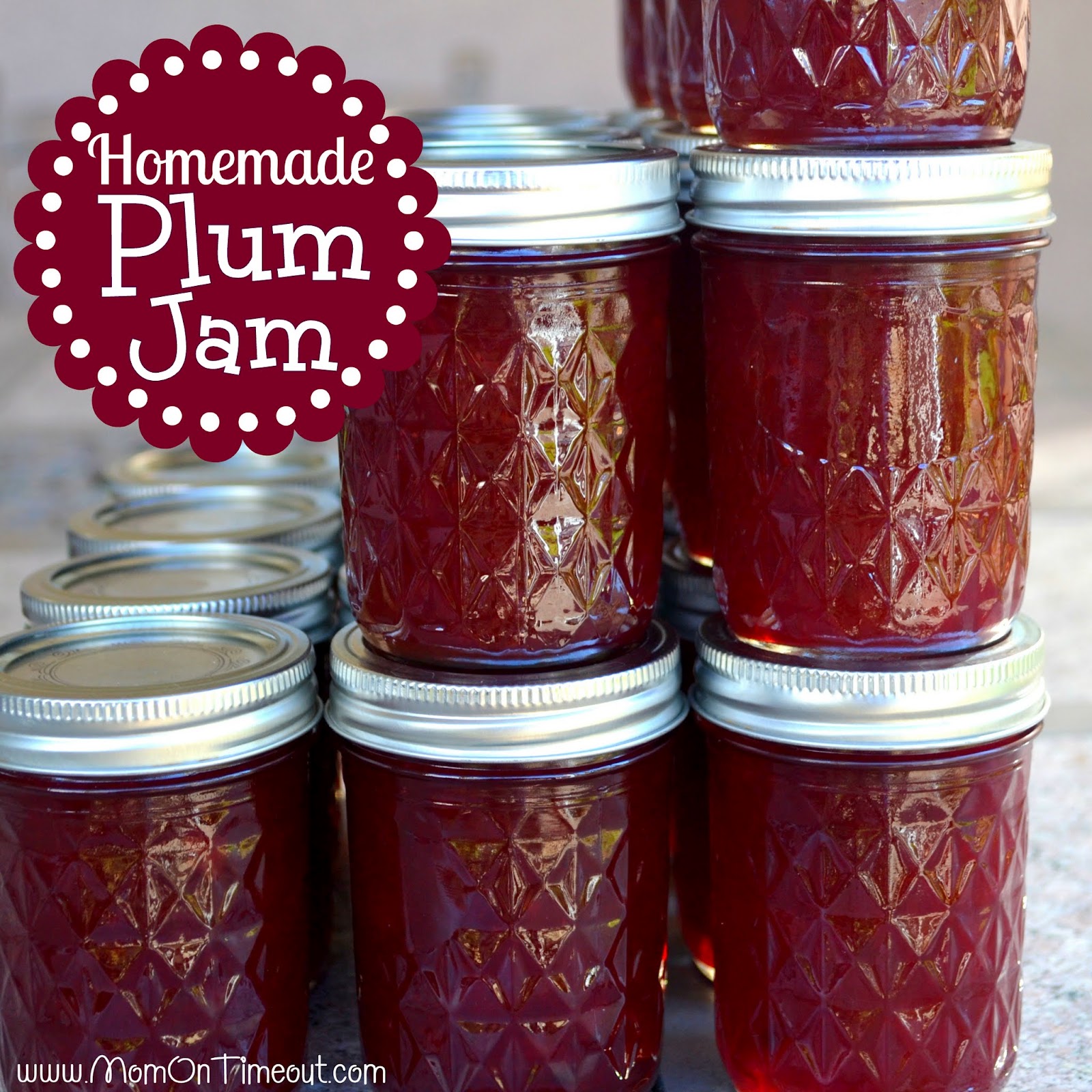 Are you looking for a jam flavour that's a little less sweet than the berries but not as citrus filled as some of the other alternatives you've seen to berry jam so far? Then the ripe juiciness of a plum might just be exactly what you're looking for! Plum jam might not be the most popular flavour in the stores but, luckily for all of us, Mom on Time Out is here to teach you how to make your own instead of scouring grocery store shelves.
6. Easy homemade marmalade
Is your favourite type of jam actually marmalade, rather than classic jam? We can't say we blame you! There's just something about the more citrus notes in marmalade that's extra refreshing to enjoy, especially in the morning. That's why we were glad to learn that there are plenty of resources out there to help you make your very own homemade marmalade too, rather than just regular berry jams! Find out how it's done on House and Garden.
7. Homemade mango jam
Have you been scrolling through our list so far, scanning quickly in hopes of finding something that's a lot more unique and that you probably won't find on the average store shelf unless you visit the specialty section? Well, that's certainly something you can do, but it might cost you more than just making it yourself! We love Dishmaps's idea of making your very own mango jam for those mornings when you're really craving both freshness and flavour in one place.
8. Homemade blueberry pomegranate jam
Are you actually quite a big fan of classic berry jam flavours but you're still totally open to the idea of witching the tastes up a little bit if it means creating something even more delicious than what you already enjoy? In that case, we think you just might be interested in trying out this fragrant homemade blueberry and pomegranate jam from Nellie Bellie! Their tutorial is an awesome step by step one that gives you advice every step of the way.
9. Delicious apricot jam
Here's another flavour for you that's not unheard of but also not as common, making it just difficult enough to find in stores as to make it totally worth learning how to make your own instead. The flavour we're talking about is apricot jam, of course! It's not quite as citrus filled as actual orange marmalade, but not quite as punchy as mango jam, making it the perfect delicious but milder flavour on your breads, crackers, and baked goods. Learn more about how it's made on Top Inspired.
10. Scrumptious raspberry jam
When it comes to classic berry jams, there's one simple flavour that, for us, takes the cake above all other kinds. That's ripe, sweet raspberry jam! We know some people who shy away from raspberry jam because they can't decide whether they like the seeds or not but for us, that scrumptious juicy taste is worth anything. Here's a great tutorial from BBC Food for making raspberry jam that's sweet without being too sweet!
11. Spiced homemade apple jam
Have you always been a huge apple pie enthusiast and a lover of sweet things or juicy or tart things, but you know you probably shouldn't eat sugary apple pie slices for breakfast every morning? Well, we know that some jams are certainly sweet and should be eaten in moderation, but we also know that this delicious spiced apple jam from Blend With Spices is just healthy enough to be an acceptable breakfast spread, even though it totally tastes like your favourite dessert!
12. Homemade cran-apple jam
We've talked about cranberry jam and we've talked about apple jam, but what if you loved both of those things and you're really having trouble choosing between the two? Well, who said you have to choose? Thanks to this awesome jam making tutorial from Nellie Bellie, you can actually enjoy both at once! We love the contrasting flavours of cranberries and apples together because it keeps our taste buds entertained while still genuinely tasting like a good jam with yummy sweet to tart balance.
13. Blackberry chambord jam
Perhaps you're looking for something a little bit more gourmet that might be used either as a breakfast food or as a dessert filling, even though it's only moderately sweet and still a great spread for things like toast? In that case, this delicious blackberry Chambord jam from My Recipes is about to blow your mind (and make your mouth water).
14. Peach raspberry jam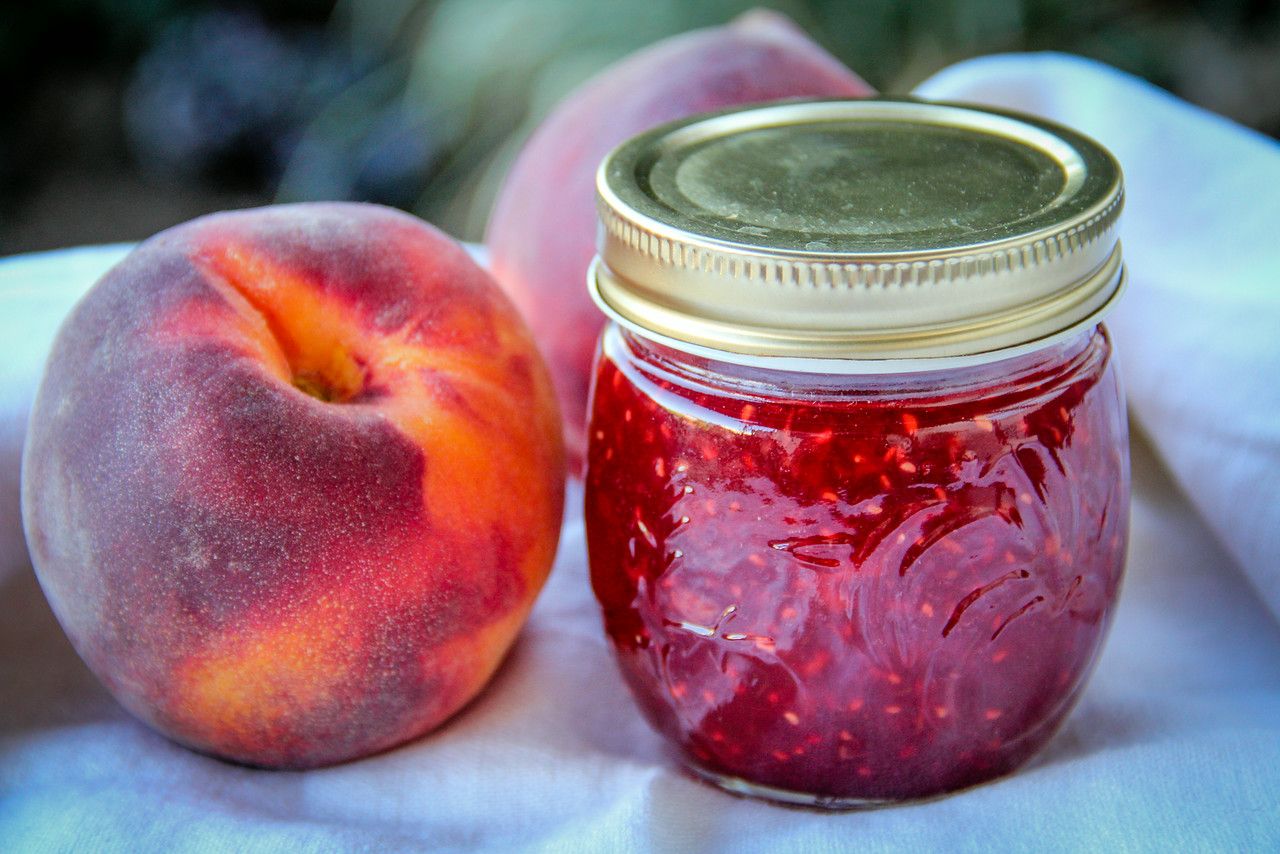 Just in case you're not quite over the idea that jam flavours and ingredients can be combined just yet, here's another deliciously unique jam hybrid for you! We feel lucky to have found a recipe that combines our two very favourite types of jam- raspberry and peach- into one scrumptious spread that we have trouble not just eating with a spoon. See how the entire delicious idea is realized on Southern Living.
15. Monkey butter
Have you been browsing through our entire list so far hoping to come across something really unique that you've never seen before, but that's just unconventional enough to get your kids really interested in making and eating breakfast? Then it's possible that we've saved the best option for last! Check out this "monkey butter" recipe from The Craftiest Couple! Despite the name, this spread isn't actually a butter at all, but a unique blended jam made from bananas, coconut, and pineapple! We're thankful to have reached the end of our list because we have to excuse ourselves to go make a batch of monkey butter immediately.
Do you have another favourite type of unique homemade jam that you absolutely adore making with your family and you don't see it on our list but you think everyone should try it at least once? Tell us how it's made or link us to your recipe in the comments section!