These 23 Homemade Bath Salts Will Make Tub Time Extra Invigorating
Add a bit of aromatherapy into your nighttime ritual with one of these beauty projects below. Learn how to make something that will make your skin a bit smoother and your bubble baths a bit more fun. These 23 homemade bath salts will make tub time extra invigorating, so start DIYing one of the projects below!
1. Peppermint
A Pumpkin and A Princess made a beautiful blush-colored bath salt that filled with peppermint aroma. It's relaxing, it's refreshing and the perfect DIY gift!
2. Rosemary
Rosemary is a good way to go as well. It's more uni-sex in the gift department too. So, Let's Hang Out has all the details.
3. Dried Herbs
Learn how to DIY your own bath salts that include your favorite essential oils. Visit Postcards From Rachel to grab the easy tutorial.
4. Lavender
A Splash of Vanilla has a favorite scent involved in this homemade bath salt project. Lavender is a bit more feminine and super relaxing too.
5. Eucalyptus & Vanilla
She Knows shows you how to clear your mind and fill your tub with the perfect combination. Eucalyptus and vanilla make a rich beauty duo.
6. Rainbow
The Cheese Thief makes one of my personal favorites on the list. Gift your friends with a bright and fun rainbow mix!
7. Orange
Over at Miss Wish, you'll find this orange dream recipe that we're practically swooning for. Fill your tub with a dessert-like fantasy and have a wonderful, luxurious evening inside.
8. Grapefruit
Say Yes take pink grapefruit and uses it as inspiration for this homemade bath salt recipe. This too is the perfect DIY gift or shower favor!
9. Ingredients
Hop on over to Lemon Peony and find out how to mix fruits and flowers into a glorious treat. It's a beautiful, summertime scent that you'll fall in love with.
10. Rose Petals
PopSugar gives us the best tutorial that involved rose petals! It's both beautiful to look at and wonderful to use!
11. Warm Cocoa
Check out Classy Clutter and grab all of the details for this sweet recipe. Warm cocoa is the way to go when you want to something a bit more inviting and homey.
12. Coconut Lime
Raining Hot Coupons took a flavor pair that's perfect for dessert or drinks and brought it to the bath tub. It's one of the most fun on the list!
13. Pumpkin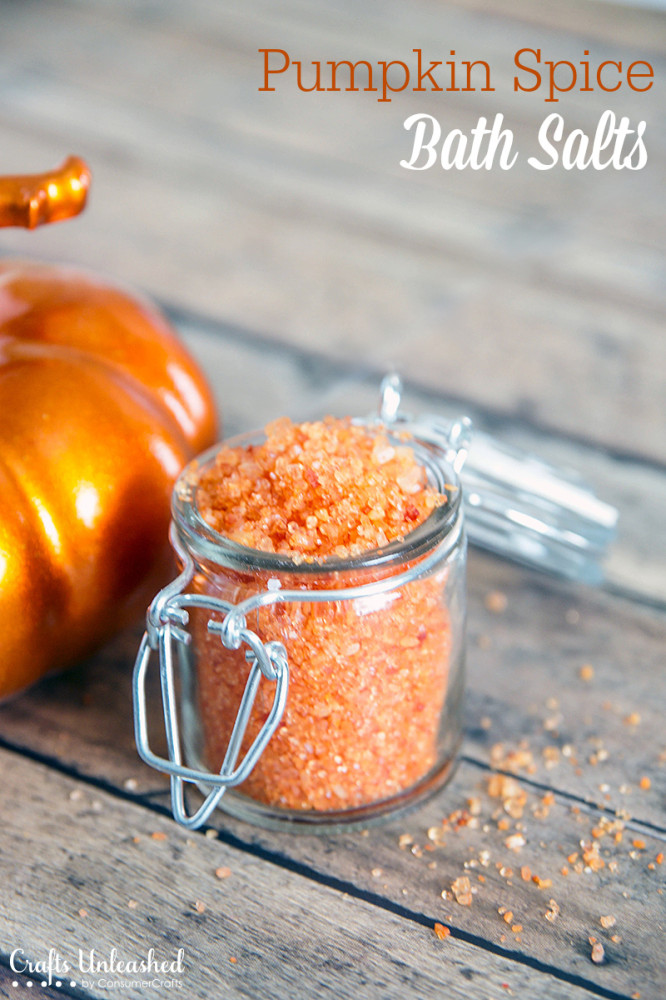 If you're feeling fall flavors and scents, then hop on over to Crafts Unleashed and check this out. Grab all of the details on this pumpkin concoction.
14. LemonGrass
For those with a more earthbound flair, visit Beatitude. This lemongrass bath sale recipe is right up your alley.
15. Citrus
And if you're feeling something a bit more springtime, then you'll want to grab this citrus creation from A Pumpkin and A Princess.
16. Almond
Over at DIY Network, you'll find one of the more unique salts. Who knew almond could be so rich when it comes to tub time?
17. Candy Corn
Hello Glow took fall flavors super literal and poured them into the recipe. Candy corn is the best addition, especially when it comes to gift giving.
18. Lavender Cardamom
Shalom Mama has another unique combination when it comes to bath salts. Lavender and cardamom combine here to make something extra special.
19. Candy Cane & Lime
Candy cane and lime may sound a little funny but Boulder Locavore knows how to make it work. Check out this fun recipe after the jump!
20. Lemon Rosemary
Tidy Mom pairs refreshing lemon with warm rosemary for the ultimate best of both worlds dup. You'll thank us later.
21. Mint Mojito
Hello Glow took a cocktail and took it to the beauty world. Fill up your tub with this fun combo and soak in the sweetness.
22. Herbal
Hello Glow also knows how to include some herbs. Visit again for this snazzy and easy homemade bath salt recipe.
23. Rose Milk
And finally, you'll need to visit Hello Glow just one more time. This rose milk recipe is a personal favorite and a bit sexy too.