Elegant Halloween Mantel Decor
Halloween is a fun holiday to decorate for, but it can get tacky real fast. So today I'm going to share how to create a beautifully elegant Halloween mantel without getting too cheesy. And here's the best part – you probably already have many of these items lying around the house! So let's get started.
Here's what you'll need for this project:
3 small decorative pumpkins
A black feather boa
5 gold mercury glass votives
2 gold candlesticks
3-4 artificial gold roses
Spooky objets d'art such as a black hand and a raven
Black yarn
Gold washi tape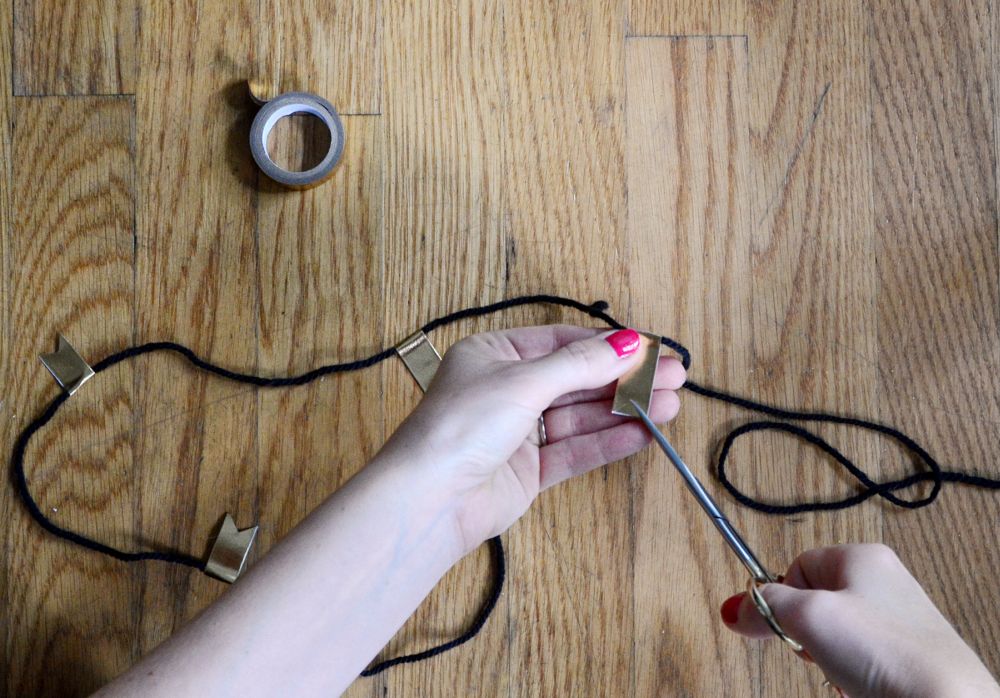 You'll begin by making a black and gold banner that will hang from your mantel. Cut a 3 inch piece of gold washi tape and fold it over the yarn. Cut a point into the washi flag. Repeat this process, spacing the flags out so that they are about 8 inches apart. Continue until you have a banner this is about 3 feet longer than your mantel.
Next you'll begin styling the mantel. Put your feather boa on top of the mantel and let some of the feathers hang over the edge.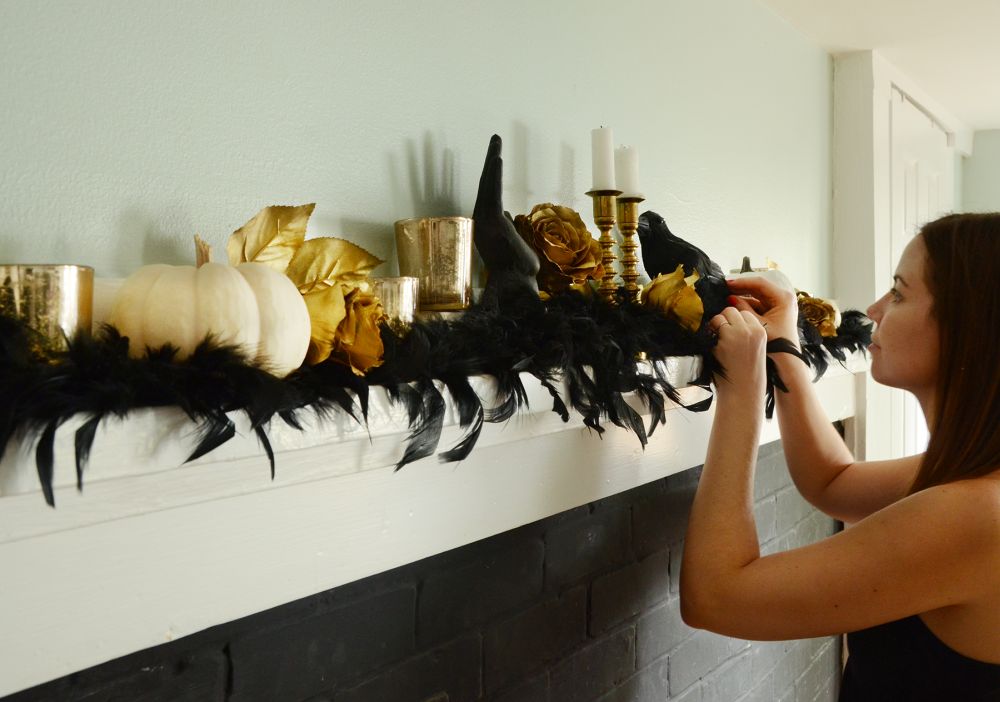 Next, place all of your other items along the mantel. Taller things should be concentrated in the middle. You may also want to vary the heights of the votives – I put tiny bowls upside down underneath two of the votives so they didn't all look so uniform. Scotch tape may be helpful for keeping the gold roses in place.