15 Homey DIY Fireplace Mantels
When we were young, the fireplace and its mantel were a central spot for many important goings on in our household. Family movie nights, homework time, and general bonding with our parents and siblings all took place in the living room around the fireplace, and the same goes on now that we have a home and kids of our own. That's why we've always dreamt of making a lovely fireplace mantel of our very own. After all, making something yourself always feels a touch more satisfying than just using what's already in place or buying something pre-made from a store. It'll come as no surprise to you, then, to learn that we've been spending quite a bit of our spare time looking up awesome DIY fireplace mantels and gathering ideas.
1. Simple fireplace makeover under $100
Are you actually working on a pretty strict budget and taking your mantel piece on as your first sizeable home renovation so you're looking for something pretty manageable and cost effective? In that case, we think you'll really appreciate the way Hometalk teaches you how to use fireplace pieces from stores such that they're custom to the style and layout you want in your space specifically, without surpassing a $100 price tag!
2. DIY fireplace wall mounted mantel shelf
Does your home actually have the kind of inset fireplace that sits flush into the wall without a mantel at all and you can't help feeling that adding a fully framed fireplace surround might not actually fit the space very well without interrupting the visuals? Them perhaps you'd do better to follow this tutorial from Her Tool Belt that creates a sort of floating mantel above the fireplace only by installing a wooden braced shelf!
3. Easy DIY wood mantel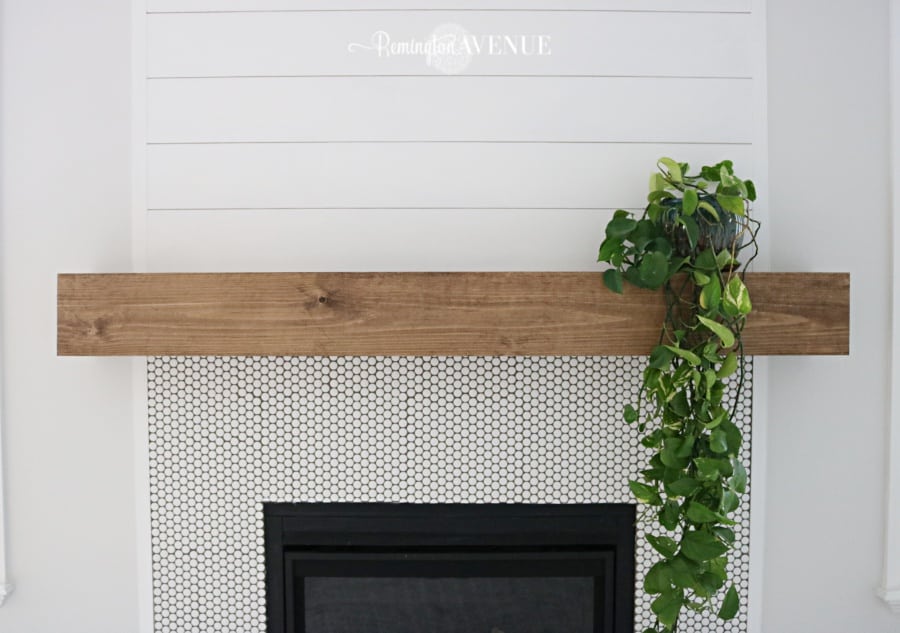 Just in case we really caught your attention with the concept of making a floating mantel from a type of shelf but the polished, braced piece that we showed you above doesn't suit your slightly more rustic aesthetic, here's another version of a similar idea for your consideration! Remington Avenue guides you step by step through the process of making a country chic looking floating mantel by installing a thick wooden shelf piece in just a few simple steps.
4. DIY mantel for a brick fireplace
Do you have the kind of old but stellar mid-century house that has a lovely brick fireplace but, although you love that original element, you can't help feeling like adding a slightly more modern looking piece to the mix might make the space feel a little more updated? Then we think you might get along rather well with the way The Idea Room built themselves this pristinely white new mantel and surround right there on the brick, breaking up the visuals and outlining their DIY process nice and clearly.
5. Faux fireplace and mantel surround