15 Halloween Makeup Tutorials For "Extra" Trick-or-Treaters
Whether it's for the kids or for yourself, Halloween is a great time to really take it up a notch. And by "it" we mean all of that "extra-ness" that you've got inside of your. If you're a lover of horror films, spooky decor, jack-o-lanterns and Hocus Pocus, you can't miss the opportunity to dress up for the holiday. These 15 Halloween makeup tutorials are perfect for our "extra" trick-or-treaters!
1.Half Skull
Roxxasaurus gives us a stunning half skull makeup tutorial. Wear your eyes fiercely and sexily while creating an eery look on the bottom half of your face for the holiday. Take the leap and see if you can follow long and make this happen right at home.
2. Corpse Bride
The perfect Disney gal to fashion yourself after for Halloween, check out Jen Pike's video makeup tutorial for her Corpse Bride look. This will be such a fun one to try your hand at! And you'll definitely be a shoe-in as a costume contest winner!
3. Vampire
Check out the difference between the vampire look and the everyday look. Are you looking to be both sexy and scary this Halloween? If so, check out this makeup tutorial over at Christen Dominique's YouTube page and have a go at it!
4. Cheshire Cat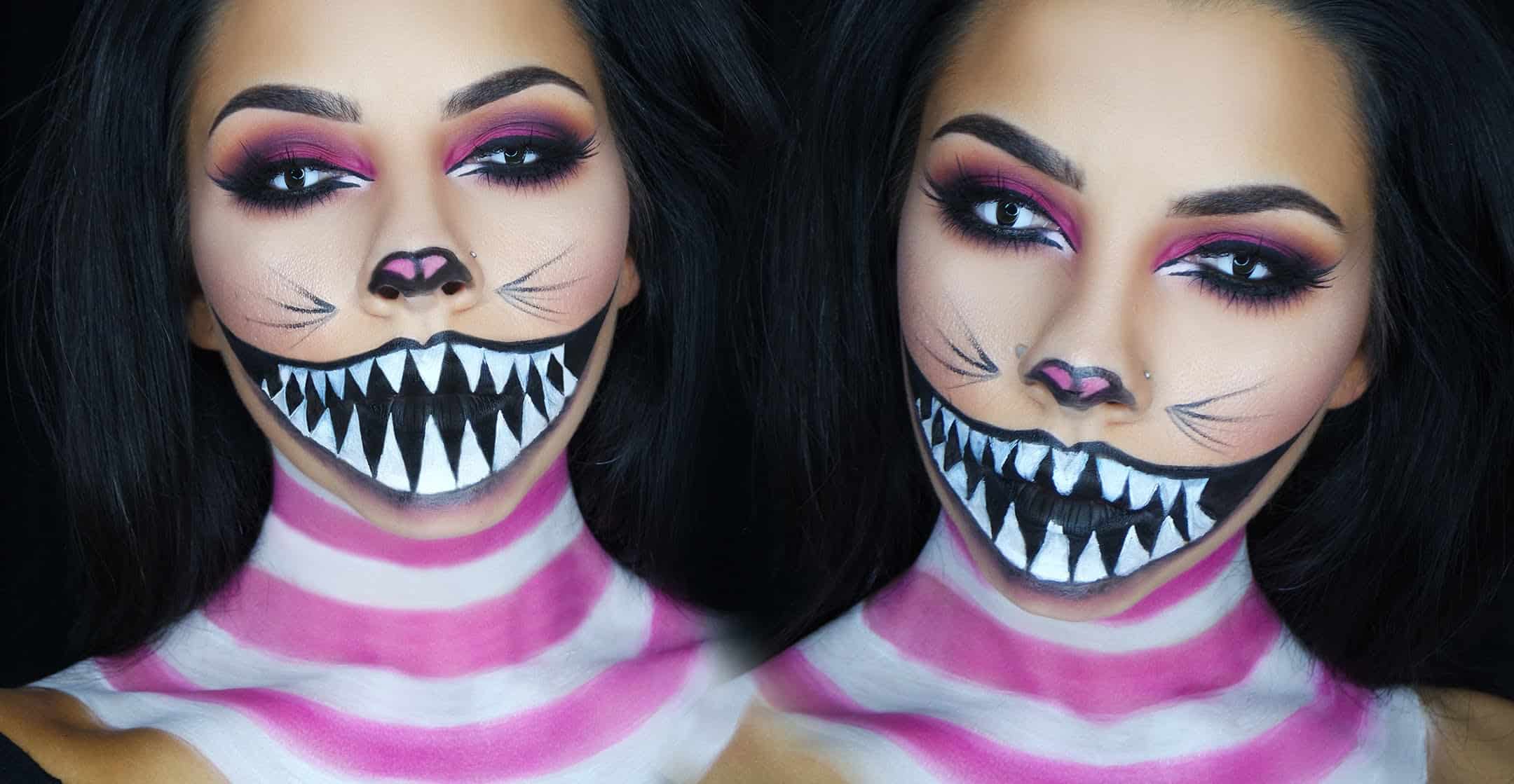 The Cheshire Cat is both a creepy and fun character from the Disney family. And it's also perfect for fashioning fun makeup after. That's exactly what Tina Kosnik did – and she teaches us all how to do it for ourselves.
5. Alien