Half Up, Half Down Hairstyle for Spring
Every year when springtime comes and the weather is finally warm enough that we can take our winter hats off for the year, I get a little bit of an upswing in the hairstyling department. I always feel like showing my hair off a little bit more after it's been covered up so often for so many months! That's why, even though spring isn't here yet, I've already been practicing with a few styles so that I'm all ready to look my best the moment the weather gets warmer. I've done a few I really liked so far, but this particular half up, half down style was my absolute favourite.
As usual, I opted to lay out the steps for my favourite spring style so that other DIY enthusiasts can try it out too. Tutorials have always helped me when I need a bit of guidance, so I like returning the favour. Check out these step by step instructions complete with photos! If you'd rather follow along with a video tutorial instead of written words, scroll to the bottom of this post to find just what you're looking for.
For this style, you'll need:
Hair elastics
Bobby pins
A brush
Hairspray
Half Up, Half Down Hairstyle for Spring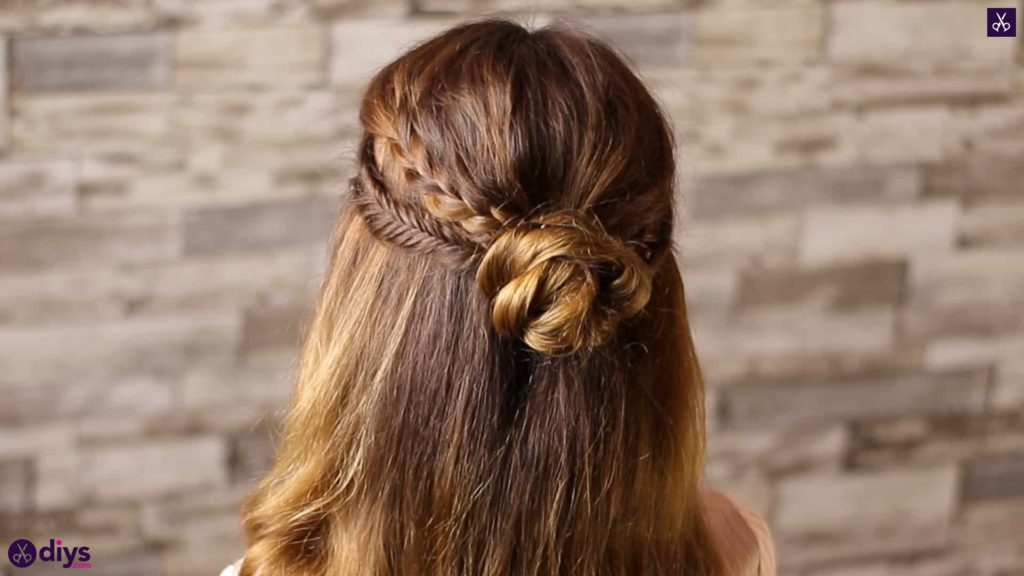 Step 1:
Brush your hair through entirely so it's free of tangles. Let it part wherever is most comfortable for you. Start by sectioning out a piece on the left side, about two inches wide, at the top front near the part. Split this piece into three evenly sized strands. You'll use these to turn the whole section into a standard three strand braid. Pass the strand in your right hand over the one in the centre and into your left hand, taking the centre one into your right. Then pass the far left strand over the new centre piece, taking the centre one in that hand as you pass the left strand to your right. Repeat this process all the way down to the end of the section. Don't pull the hair too tightly; you want to keep it a little looser so it looks like it has a little more volume and texture. You can also get this look by lightly pulling the woven strands to loosen them up a little while you hold the ends tightly together, but don't pull anything so hard the it comes entirely loose. When you're done, fasten the braid at the end of the strand with a small hair elastic.