DIY Buttermilk Recipes – How To Make
In our house, making deliciously homemade and creamy recipes together is like a weekly routine. Besides being a fantastic bonding experience with our kids, it's also an awesome little tradition because it means we get delicious food.
One of our very favorite ingredients to use when we have this big family cooking or baking session is buttermilk. We just can't help loving essentially every single thing we've ever used it in! And it's also possible to replace butter with buttermilk in many recipes.
We know how to make all kinds of things with buttermilk at this point, but that doesn't mean we're not always still on the lookout for delicious looking new recipes we've never tried before.
Are you feeling just as enthusiastic as we are, if not more, about the idea of learning how to make some new recipes using buttermilk? Check out these 15 fantastic ideas, recipes, and tutorials that we came across in our search for inspiration and guidance!
1. Homemade buttermilk
Are you the kind of homemade enthusiast who prefers to makeevery single element of your ingredients list if you can, rather than buying things like your buttermilk in stores? Then we'd certainly suggest that you learn how to make your very own homemade buttermilk, first things first! Just in case you've never done it before, here's one of the best homemade buttermilk recipes we could find thanks toMom Luck.
2. Homemade cheddar and chive buttermilk biscuits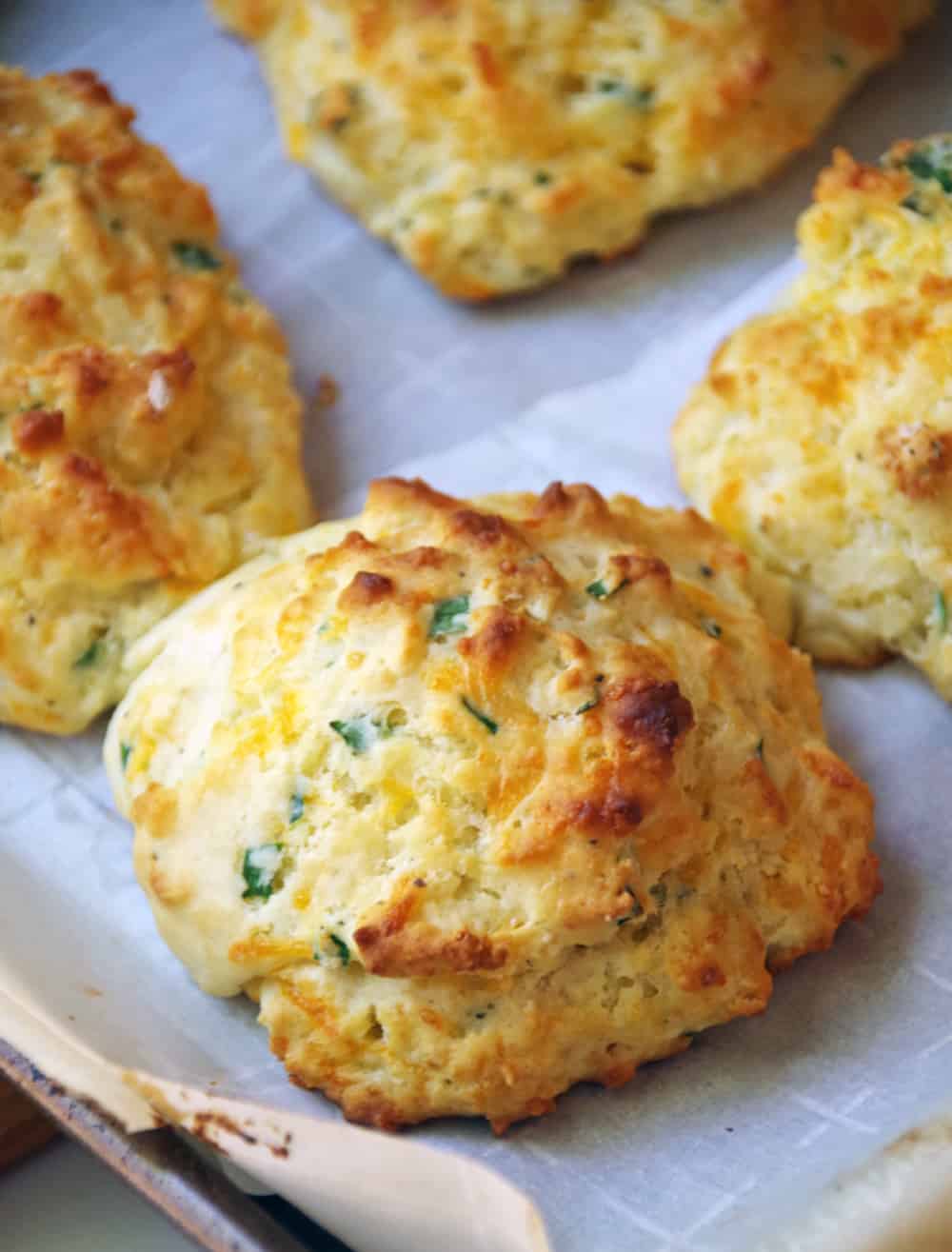 Have you ever been to Red Lobster and tried their infamous cheddar and chive biscuits, and then started wishing you could make them at home too? Well, this particular recipe might notactually be exactly the same as theirs, but it's pretty darn close and the end result is practically irresistible all thanks to the buttermilk that's involved. Get the full recipe onSuburbia Unwrapped.
3. Easy classic buttermilk biscuits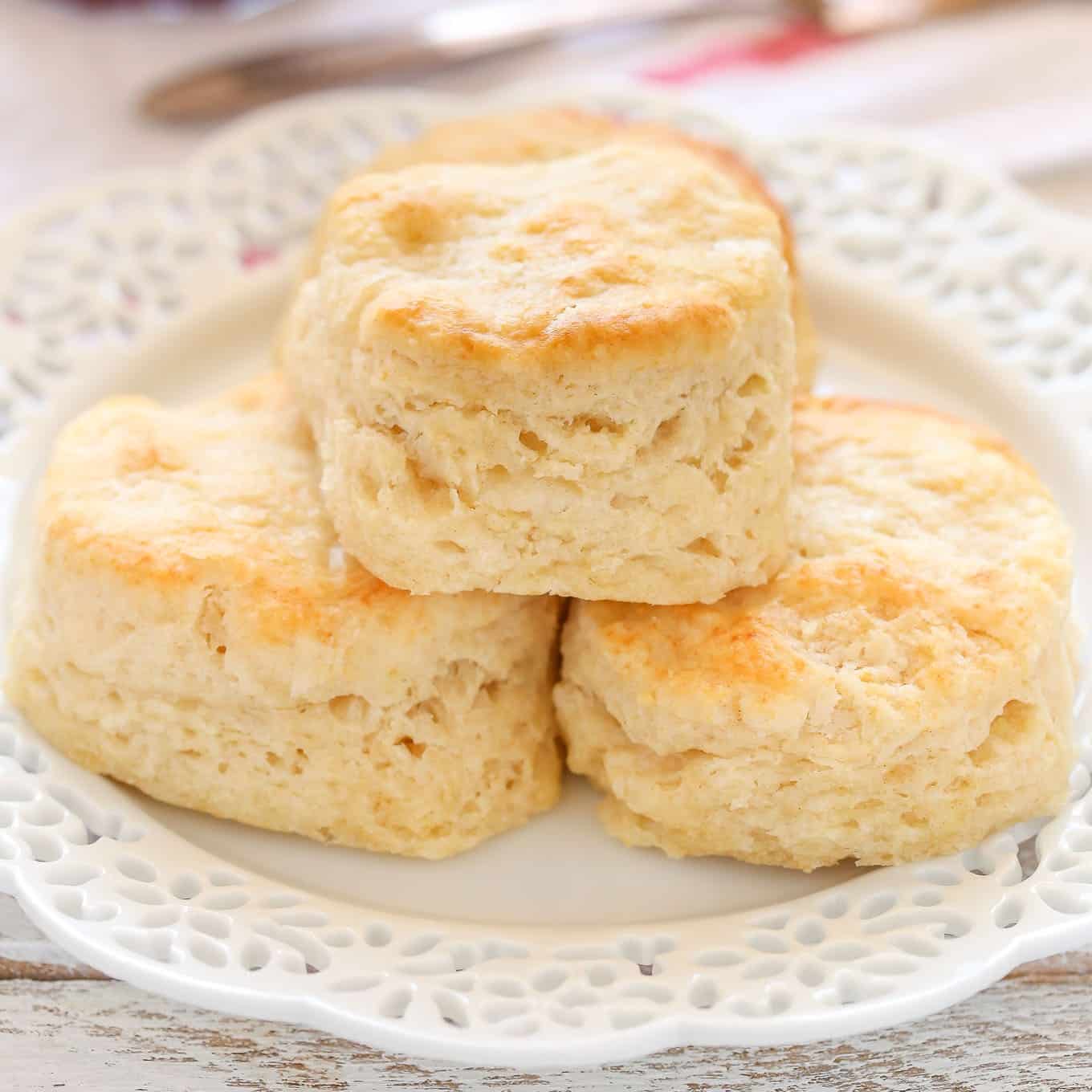 Did we practically have you drooling at the mention of homemade biscuits because they're one of your favourite things but you're just not sure that you want all that extra flavour that the cheddar and chive biscuits offer? Then maybe you'd prefer a plain recipe that will just let you appreciate that plain, soft buttermilk goodness. Get the full details for making your own batches onLive well, Bake Often.
4. Buttermilk lemon bread
Do you love the idea of making a deliciously spongey baked good with buttermilk because you love the way it contributes to texture but you'd rather something more dessert based and sweet? Well, if you've ever been a fan of lemon flavours then we think you'll get along very well indeed with this lovely buttermilk lemon recipe fromThe View From Great Island!
5. Buttermilk pound cake
Do we really have your attention now that we're talking about sponge based desserts but you're prefer a delicious treat that actuallydoesn't have any kind of lemon flavoured element to it? Then we'd be willing to bet that this buttermilk poundcake recipe featured step by step onPositively Splendid might be a little more along the lines of what you're craving!
6. Homemade buttermilk syrup
You might have heard of buttermilk pancakes before, but did you know that buttermilksyrupis also a thing? It's an extremely delicious thing, at that! Whether you're putting it on top of pancakes or not, its rich taste tastes nothing short of golden. Take a closer look at the tutorial onThe Girl Who Ate Everything to learn more about how it's done.
7. Easy farmhouse buttermilk cake
Were youalmost settled on the poundcake idea but you can't help wondering whether there might be something just a touch sweeter out there, but still with the buttermilk element and sponge texture you love? Then we'ddefinitely suggest taking a look at howThe Cafe Sucre Farine made this scrumptious and easy farmhouse buttermilk cake!
8. Buttermilk cornbread
Since we've shown you just about every other type of sponged treat or dish so far, here's one more to really make sure all of our bases are covered! This recipe and tutorial fromLeite's Culinaria teaches you step by step how to make homemade buttermilk cornbread. We actually use this recipe quite often, using our own homemade buttermilk!
9. Buttermilk pancakes
Of course, themomentwe mentioned buttermilk pancake syrup above, you had to know we were going to give you a deliciously fluffy buttermilk pancake recipe at some point too! This particular mixture featured in great detail onTasty helps you make some of the most fluffy and perfect tasting pancakes we've ever tried, and we've tried alot of pancakes in our time.
10. Homemade buttermilk ranch dressing
Have you been scrolling your way through our list and waiting for something a little more savoury and less sponge based to come along, since those are your favourite flavours? Well, if you've ever been a salad enthusiast or a ranch lover then we're pretty sure this next recipe is the one for you! Take a better look at this tutorial fromSavory Simple to see how this scrumptiously creamy homemade buttermilk ranch dressing was made.
11. Vegan buttermilk
Are you the kind of person who likes to know how to make things that are friendly to all different dietary needs, even if you don't necessarily eat along those guidelines yourself? Then we think you'll really appreciate having this next recipe and tutorial fromLoving It Vegan on hand! They teach you how to make homemade vegan buttermilk as an alternative to your regular recipe!
12. Mama's buttermilk pie
Listen, we might have swapped momentarily to savoury flavours but in the end, our very favourite buttermilk recipes are almost always desserts! One of our personal all time favourite buttermilk based dishes is absolutely classic Southern buttermilk pie just like our mama used to make, and this particular recipe fromJust A Pinch is the closest tutorial we've ever found to that unbelievable taste!
13. Buttermilk banana cake with vanilla buttermilk glaze
Did you know that, even in cake recipes where the mixture itself does not contain buttermilk, you can still get that great, creamy taste involved in the icing or glaze that you put on top? Well, particularly if you love banana flavoured desserts, then we think this entire recipe fromWonky Wonderful will be right up your alley! This recipedoes actually involve buttermilk in both parts of the treat, but it's good to know that you can add it on top as well in times when there isn't. Take a closer look at this page to see how this mouthwatering buttermilk banana cake with vanilla buttermilk glaze was made in surprisingly few simple steps.
14. Homemade buttermilk coleslaw
Were you hoping to find at least one more savoury buttermilk recipe on our list before we sign off, since savoury flavours are your favourite but you'd never been a big ranch fan? Then maybe you'll get along better with something like this delicious homemade buttermilk coleslaw instead! It's a fantastic side dish for essentially any meal and we make it all the time. Get the full deals for trying it out yourself onLife's Ambrosia.
15. Best ever buttermilk blueberry muffins
Do we actually still have you thinking about how much you love a good, soft sponge, especially when there's buttermilk involved for even more perfect texture, but you're the kind of busy person who's always on the go? Then we'd suggest making something like a muffin because they're easy to grab and take on the go when you're running out the door! These flavourful and irresistible buttermilk blueberry muffins fromLovely Little Kitchen are the perfect example of what we mean.
Do you have another very favourite buttermilk based recipes that you love making and eating but that you don't see here on our list? Share the recipe with us in the comments section so we can give it a try too!