DIY Embroidered Quote Pillow
Hand lettering is trending these days, as are textiles… so why not combine the two into one fantastic project? Today I'm sharing a tutorial on how to create a throw pillow with your favorite quote on it. It requires only basic sewing and embroidery skills. So let's get started!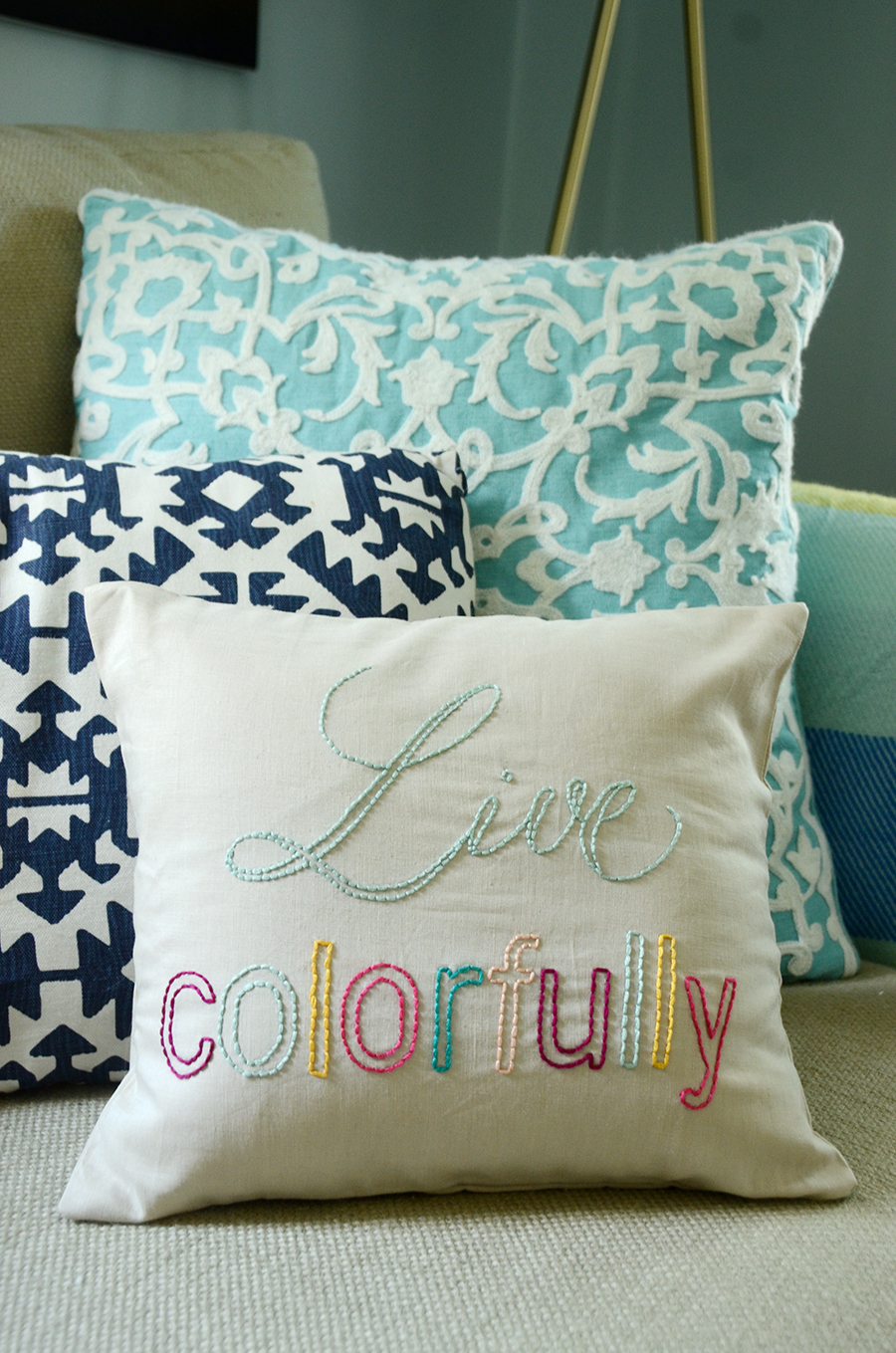 Here's what you'll need for your embroidered quote pillow:
Pillow insert
Neutral fabric (non-stretch)
Embroidery floss in a variety of colors
Darning needles (they're great because they have sharp points but large holes)
Embroidery hoop
Scissors
Printout of your quote
Pencil
The very first step is to cut out your fabric. The front piece should be about a 1/2 inch wider than the pillow on all edges. You will cut two back pieces which will overlap, creating a gap where you can insert the pillow. The back pieces should be the same width as the front piece, and the height will be such that they overlap by three inches. So my front piece was 13×11 inches for a 12×10 inch pillow, and the back pieces were both 13×7 inches.
Make sure your printout is a bit smaller than your throw pillow, and use contrasting fonts for added interest. Turn it over and use a pencil to scribble very hard over the areas with text (you should be able to see through the paper enough to do so).
Once you've scribbled over the entire back of the text, turn it back over and place it on the fabric. I secured it with scotch tape to make sure that it didn't move. Trace around each edge of every letter. The pencil that's on the back of the page should transfer to the fabric in the areas where you apply pressure.
It should look something like the image above when you're finished tracing.