Beautiful DIY Succulent Gardens
If you're anything like us and you like to keep an eye on different trends in home decor and DIY, then you probably know all about how popular succulent plants have been lately! Besides loving the way they look, we also love the way they add some greenery to a room in a way that's low maintenance, easy to care for, and easy to grow in all kinds of ways, directions, and containers. That's why we always have an eye open for fantastic DIY succulent garden tutorials that might help us add some character to our home, yard, and work spaces.
Just in case you love the idea of making awesome succulent gardens just as much as we do, if not more, here are 15 of the very best ideas, designs, and tutorials that we've come across so far in our search for inspiration and guidance!
1. Miniature rock succulent garden
In addition to being a huge fan of succulent gardens, do you also have a great fondness for rock gardens even though you don't have the space outside to make yourself a large one? In that case, we think you might prefer to not only make yourself a miniature rock garden that will fit anywhere in your home but that also features succulents dotted throughout the stones! Get the details for making one of your own on Miami Flower Market.
2. Rocky garden in a glass bowl
Are you quite a big fan of the idea of making a rock and succulent garden in a miniature container but your home actually has a slightly more kitschy or waterside themed aesthetic to it? Then we think you might get along a little better with something like this rocky succulent garden featuring water pebbles in a glass bowl! See what we mean on Hannah Hagler.
3. Succulent garden in a painted seashell
Does the idea of making a succulent garden in something small that you can put anywhere really appeal to you but we also really caught your attention when we talked about seaside aesthetics? In that case, we'd definitely suggest taking a look at how World of Succulents made this stunning succulent garden inside a painted seashell!
4. Wooden box succulent garden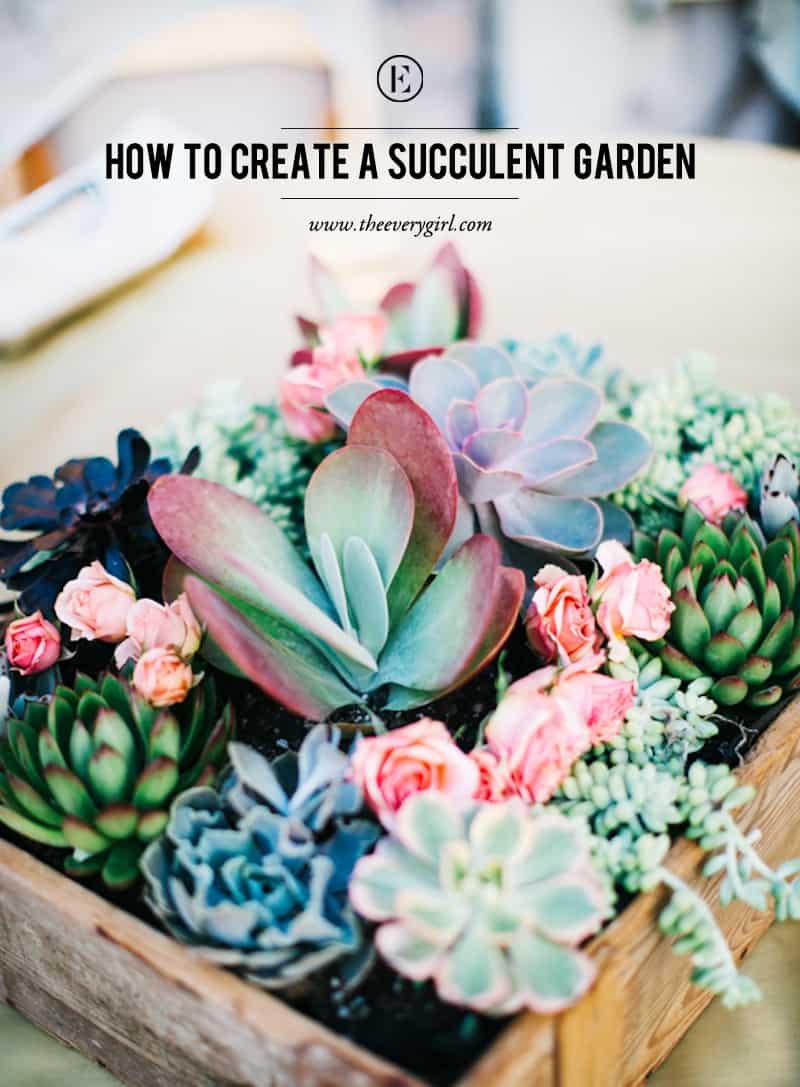 Perhaps you're very interested indeed in this idea of making a mobile succulent garden but you'd prefer to make it a simpler concept, especially if you have some kind of rustic chic aesthetic in your home? In that case, we'd absolutely suggest taking a look at how The Every Girl made this lovely succulent garden in a wooden box!